I have put together some of my favorite gifts in my Christmas Gift Guide this year.
Let's take a look!
For the Fashionista…
I love this Pendleton wool jacquard coat! It is very fashionable, especially this year with the various tribal prints hitting the runways. It is also extremely warm! Pendleton "Tillamook Toggle" Coat, $249
For the Fitness Guru…
This is an awesome product that lets you track your steps, distance, sleep, and calories… Fit Bit Flex, $100
Fit Bit Flex
If the fitness guru in your family is also into fashion, Tory Burch came out with this cute line of products too: a necklace and several pretty bracelets! Only problem: you also have to buy the fit bit, so the true price is $100 plus the price of the Tory Burch accessory. Tory Burch Fit Bit, $175
Tory Burch fit bit collection
For the Beauty…
This eye palette by Urban Decay has been a #1 best seller for a few years now. It has fantastic colors that look great on all skin tones. You can get it here: Urban Decay "Naked" Palette, $54 There's reason why they also came out with Naked 2 and Naked 3 sets…


For the Guys…
Patterned mens' socks are very in right now. They look cool. The guys may not like clothes for Christmas, but they will like these socks!
For the Techie…
This Bowers and Wilkins wireless speaker produces orchestra-quality sound from the size of a little box. It works really well with your Apple products, too! Bowers and Wilkins Z2, $199


Under $20…
This holiday gift set of pretty red nail polish for the holidays is pretty! It is a great gift for under $20 and would also make a great stocking stuffer! Deborah Lippman "Jazz Standards" Nail Polish , $19
For the Hostess…
This is my favorite Christmas scent. It is a great hostess gift! "Frasier Fir" candle, by Thymes, $18
For the College Student…
This game is awkwardly inappropriate… and fun! Perfect for the college student. Cards Against Humanity, $10

For the Little Kids…
This marble maze is sure to amaze the kids. I remember having a similar thing when I was a child and I loved it! Marble set, $26, Amazon.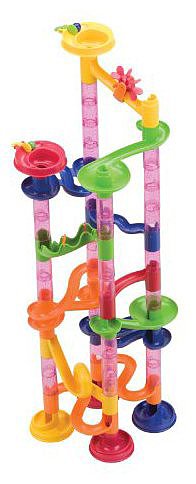 MegaFun USA Marble Fun Run 80 Piece Set w/Mega Marbles
For the Girls…
This Frozen doll set of Princess Elsa and Anna are sure to be a hit. Or… pretty much anything Frozen-related.
Disney Frozen Royal Sisters Doll (2-Pack)
, $34, Amazon
For the Boys…
Boys like legos. They have been around for a long time. This, new themes came out for legos. This minecraft lego set is sure to be a hit!