Ah yes, the never-ending debate.  Should you decorate for Christmas before Thanksgiving or save it until after the pumpkin pie and turkey are gobbled up?
I have a tip for you on how to introduce Christmas decor before Thanksgiving without being obtrusive.
Just introduce a little greenery here and there.  Above, I have some boxwood topiaries.  You may have spotted in the background a garland too.
Adding a garland is a nice subtle way to introduce Christmas decor subtly before Thanksgiving without being offensive!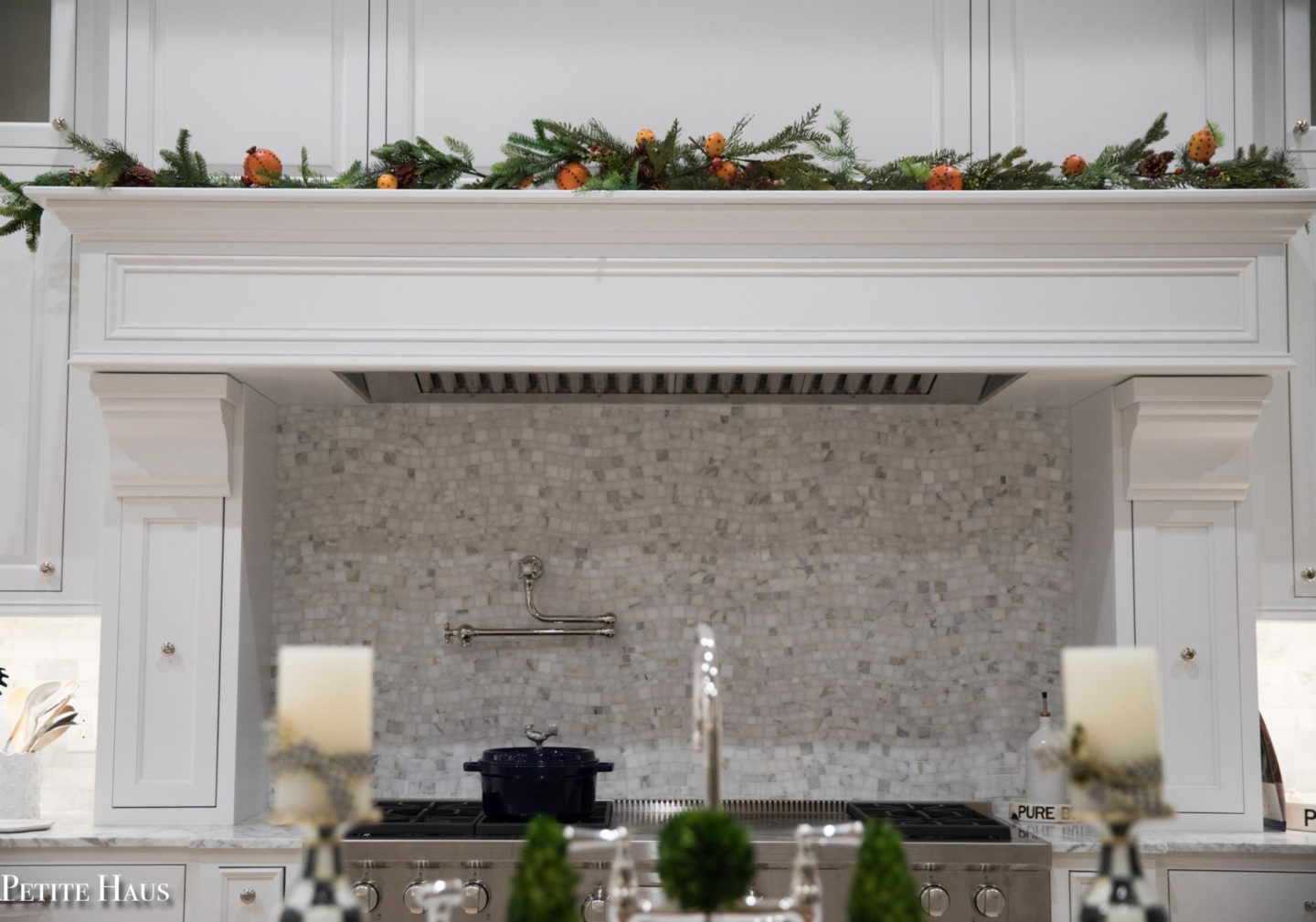 I recommend putting up a garland that isn't full of poinsettias and bright reds.  Pick something more natural.  Faux or real.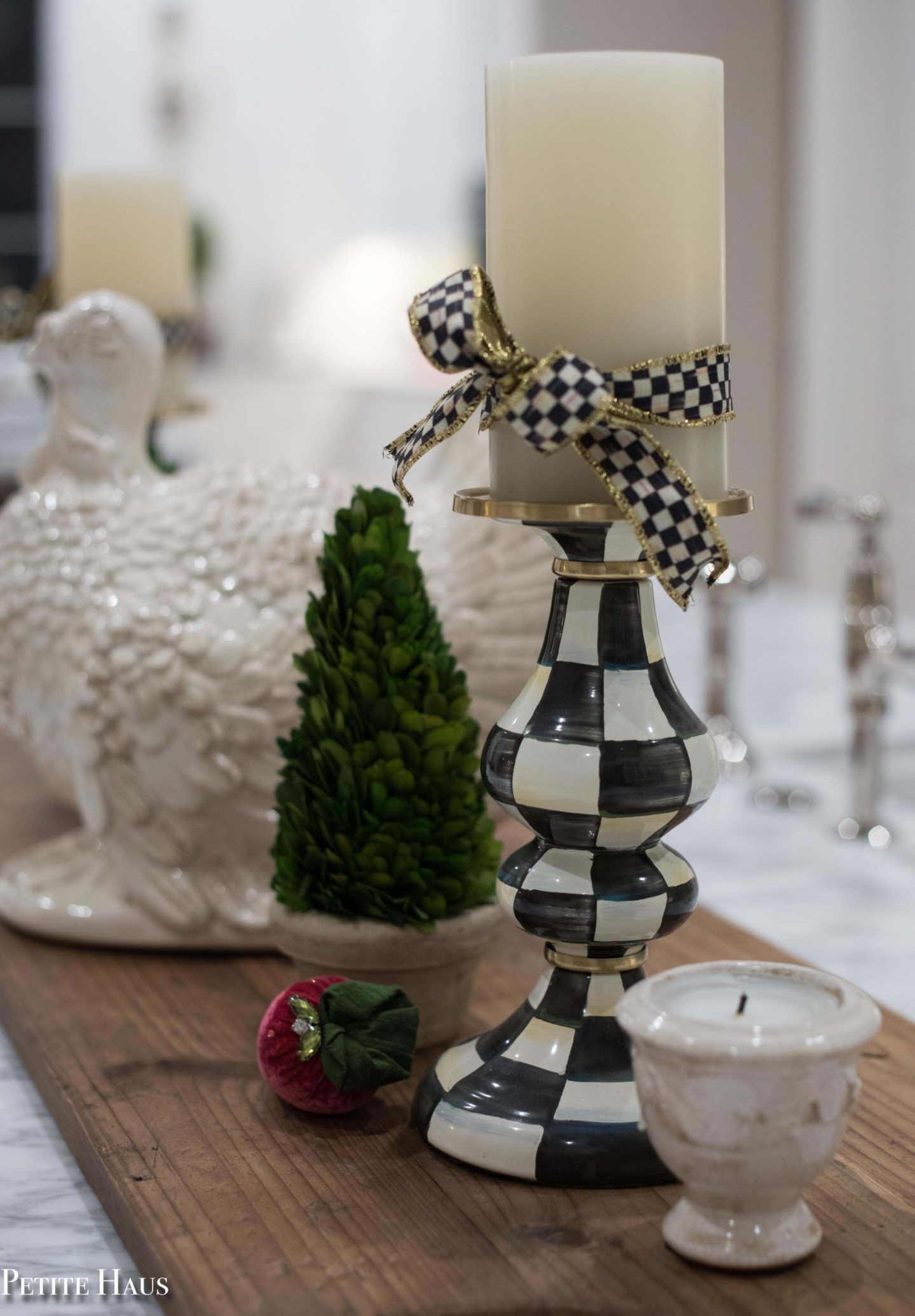 Then I decided to put the turkey in the center of this breadboard.  The topiaries are a bit more Christmas (although frankly, I use them year round!).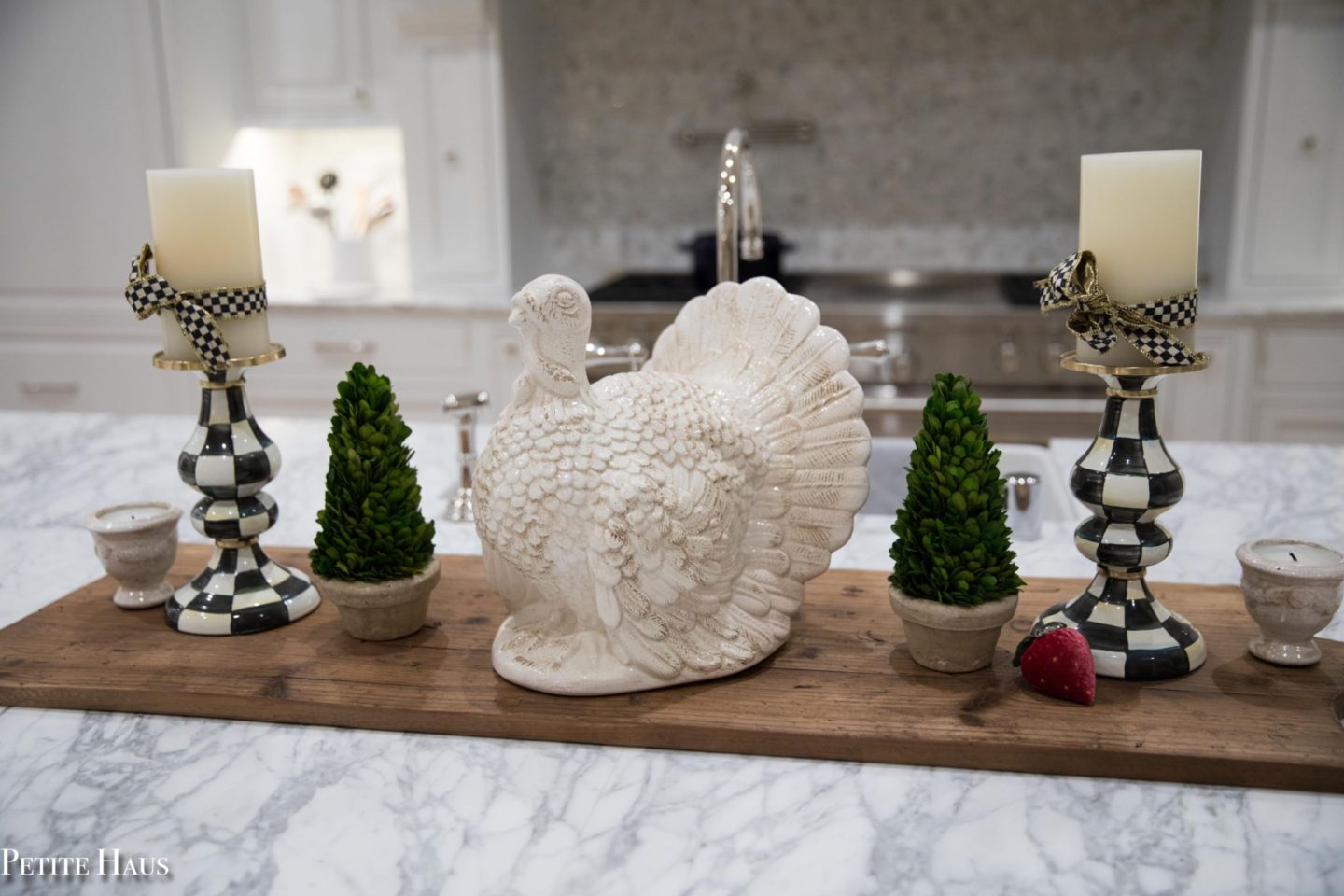 The turkey is clearly Thanksgiving.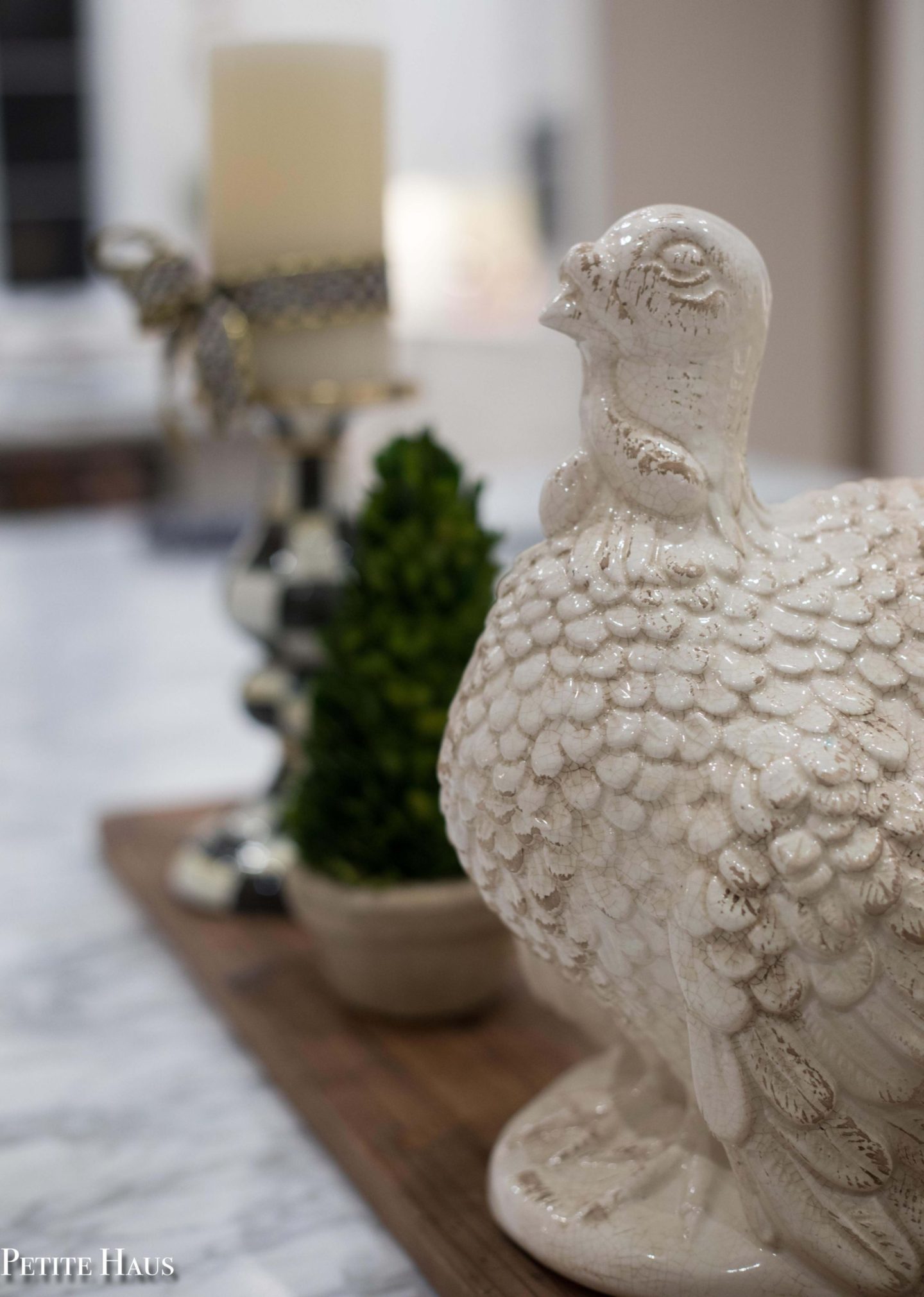 I have always decorated for Christmas before Thanksgiving.  I find that it takes me such a long time to put out all of my decor that I want to enjoy it just a bit longer.
I confess I usually start putting up my Christmas decor around Veteran's Day weekend.  But I take it down pretty much on New Years. I know some people leave it up longer.
I find decorating early helps me when I go shopping as there are many Christmas sales and open houses on Veteran's Day weekend.  I want to know what I have so when I go shopping I don't buy things that I already have and that aren't cohesive.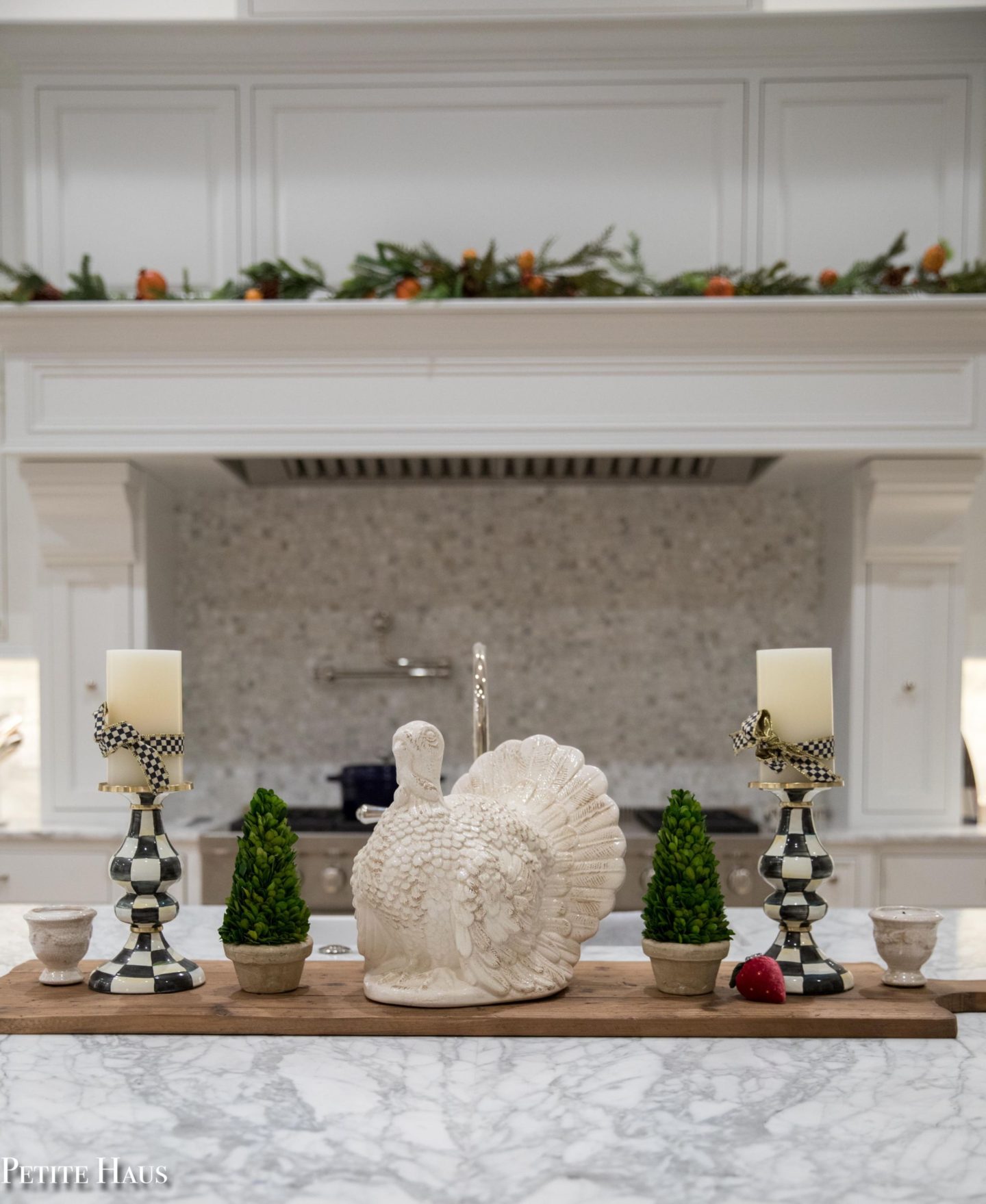 Do you decorate for Christmas before Thanksgiving or after?
Shop the post (affiliate links)
Black and White Mackenzie Child Candlestick 
Ceramic Turkey (similar tureen)  and another tureen
bread board (similar, monogrammed)
boxwood topiary and another topiary
SaveSave
Follow my blog with Bloglovin