My true love gave to me…
A very large antique majolica swan! May not be seven swans, but he is big enough that we don't need seven!
This is made by the same manufacturer of King Ludwig II's large swan at Neuschwanstein castle! Sold at auction for $12,000! WOW!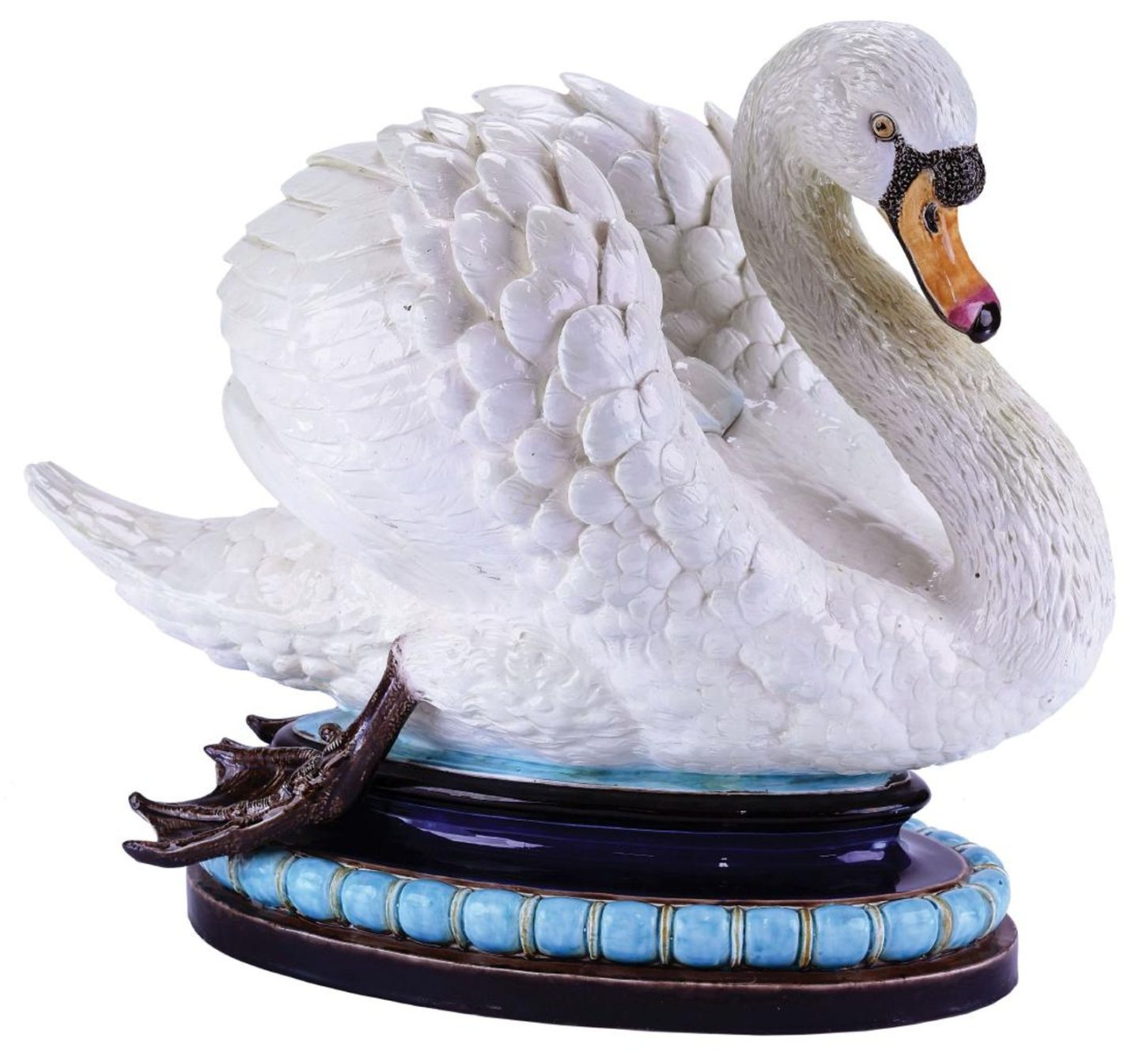 If you have missed any of the 12 Days of Christmas, click here.
SaveSave
SaveSave