Exciting news for my blog readers today!!  I am cohosting a GIVEAWAY that starts today!  Every year in the season of giving I like to give back to you all and cohost a giveaway with some blogging friends.
The giveaway entry period ends January 10.  I don't know about you, but around then I'm deep in the Winter Blues so winning a giveaway would be just the thing to lift my spirits, so hopefully you will feel the same way too!
Here is what's the giveaway:
One winner will receive a surprise box filled with goodies valued at $100 from Katherines Corner and Katherines Corner Shop
and a cash prize ( or Amazon gift card) for $40 from her bloggy friends too!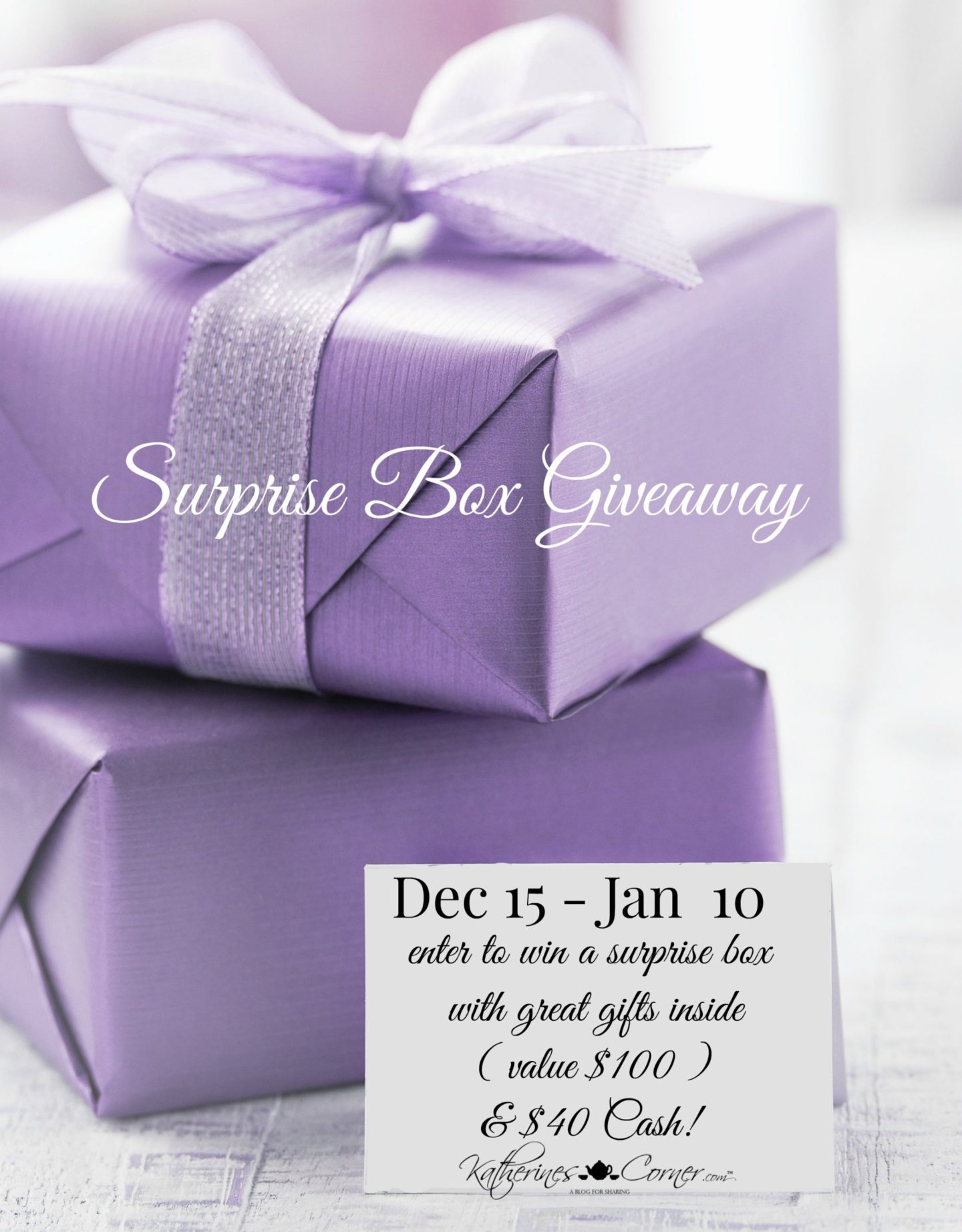 Prizes are provided by Katherines Corner and Some of Katherine's bloggy friend. PayPal is not affiliated with this giveaway it is a means to award the prize money.
Amazon is not affiliated with this giveaway a gift card will be provided if the winner selects it.
Please remember to follow your giveaway Sponsor and all of the Giveaway Hostess so you can get all of your entries!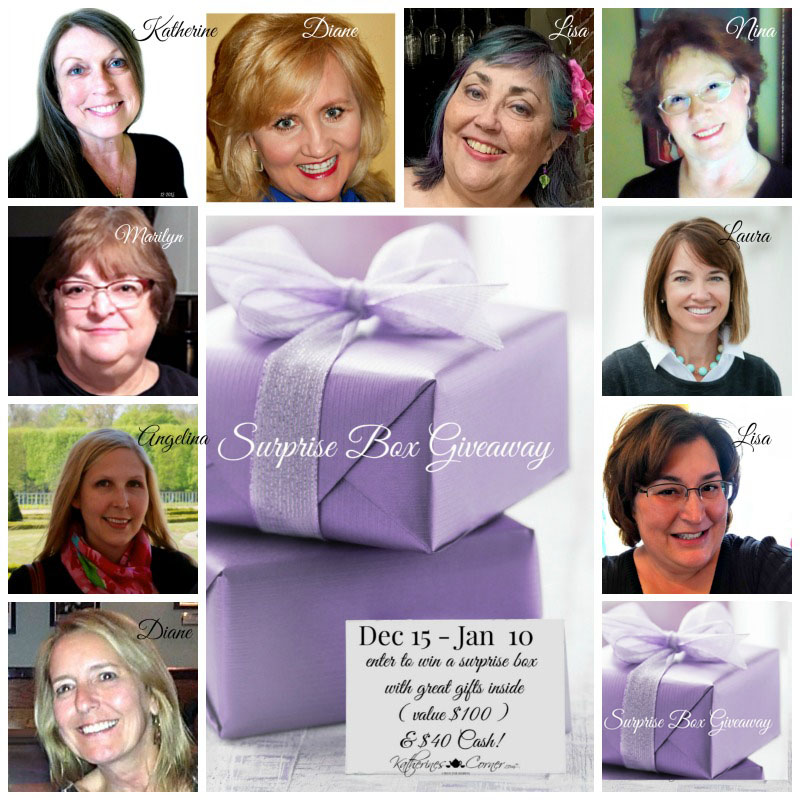 Diane-Recipes For Our Daily Bread
Diane -Mamal Diane Keeping Life Simple
Disclaimer from Katherines Corner-Some of my giveaways have sponsors, Katherines Corner may receive compensation for reviews and advertising provided. However, no compensation will influence the outcome of any review. Katherines Corner provides reviews to readers in order to provide an informed decision before purchase. Katherines Corner and its affiliate Bobskatie Enterprises reserves the right to not publish a review of a product or products that do not meet the specified instructions provided to product submission companies or individuals. Reviews are posted in the appropriate section at Katherines Corner and also at Amazon.com ( subject to products availability) This in accordance with the Federal Trade Commission's 16 CFR, Part 255: "Guides Concerning the Use of Endorsements and Testimonials in Advertising."
To enter please log into the entry form using your email address or facebook log in
Good Luck in the Giveaway!
SaveSaveSaveSaveSaveSaveSaveSaveSaveSave
SaveSave
SaveSaveSaveSave