Welcome to my Christmas kitchen!  In the kitchen, I have placed most of my traditional German Christmas decorations.
Below is a Christmas pyramid spinning like mad!   I purchased it from Kathe Wohlfahrt on our most recent trip to Germany.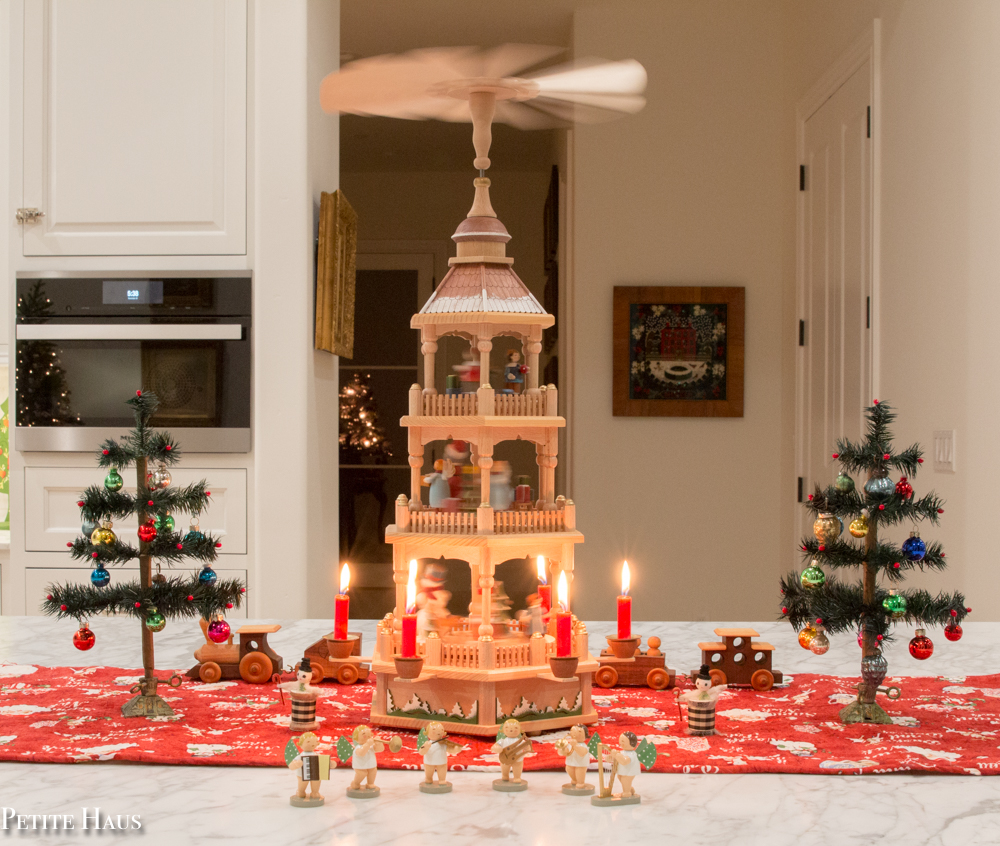 A band of angels surrounds the pyramid.  I love these little figurines!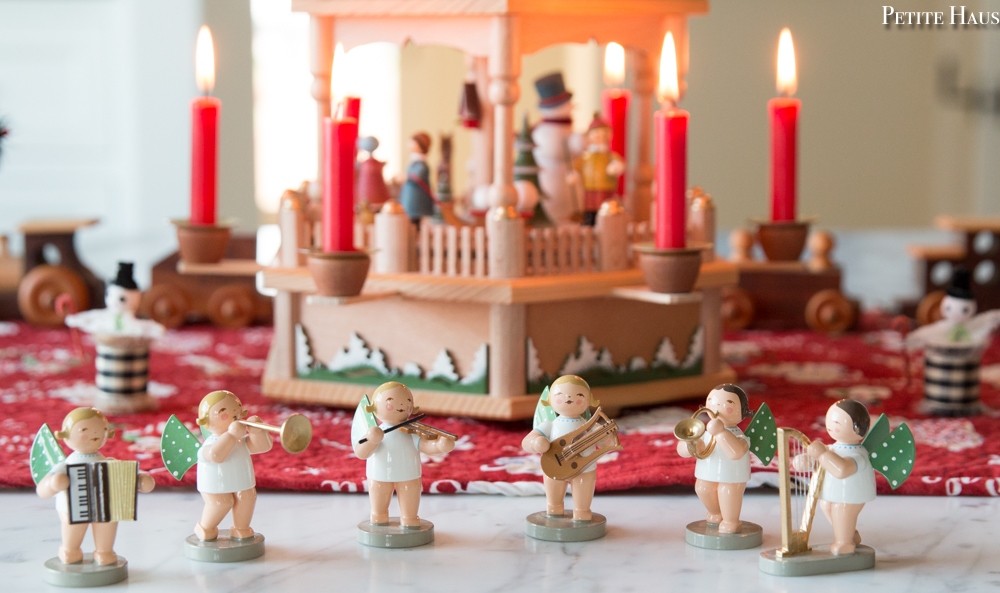 Below is my chef tree filled mainly with handmade German wooden chef ornaments.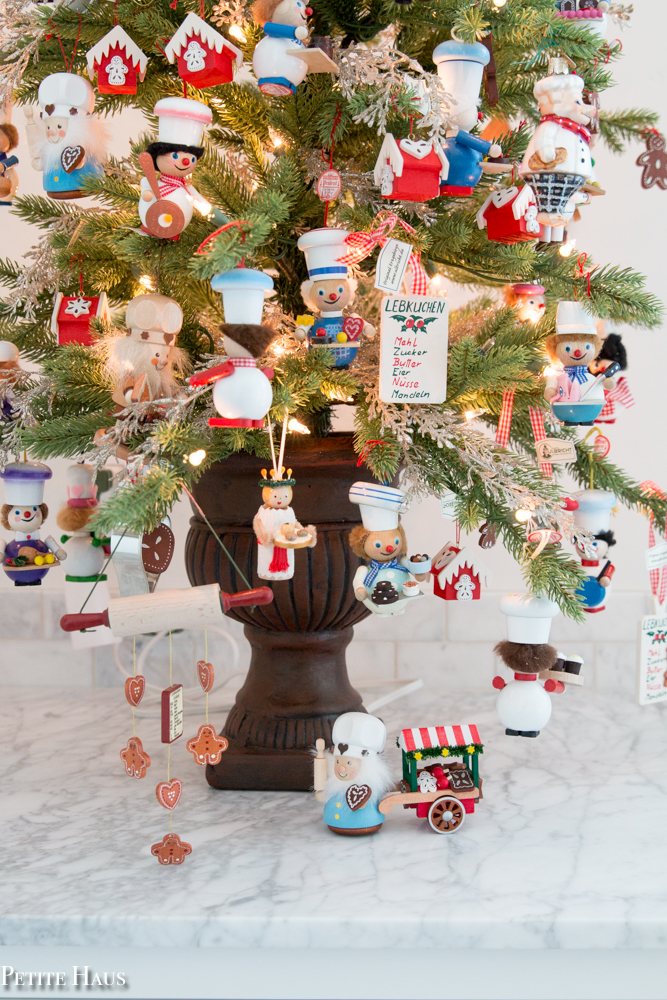 These ornaments are made by Steinbach and Christian Ulbricht – found at local stores and on the internet.  I love the chef tree! It sits in the corner of the kitchen!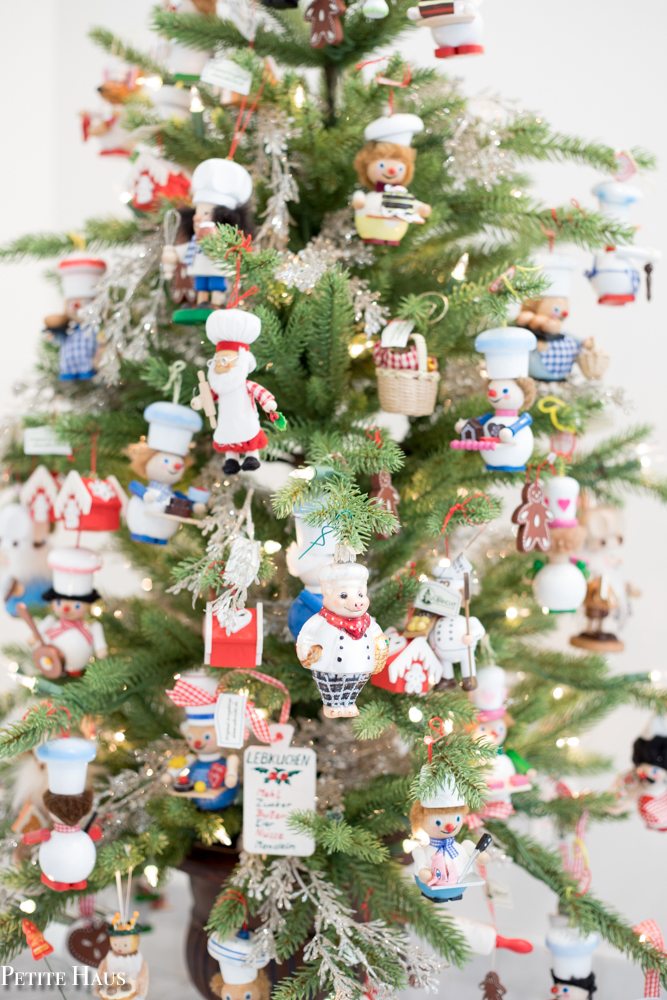 Now just behind the kitchen sits the Steiff animal tree.  Steiff is a German teddy bear maker, if you have never heard of them before.  My mom and I collect these little ornaments – again, all handmade.  Most of these are made from mohair.  She put her collection the tree too – I forget which ones are mine and which are hers!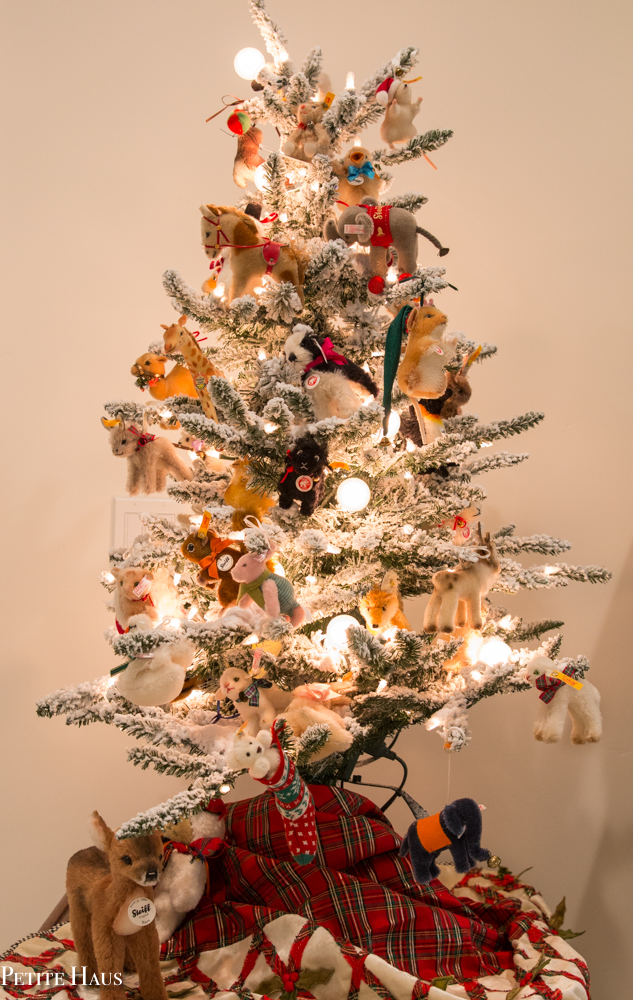 Some are ornaments, some are little miniature animals that we just tucked into the tree.  We have been collecting them for years as well and purchase them on our travels to Europe – and also on the internet!  My favorite is the kitten in the mitten bottom left. Here is the Steiff tree last year.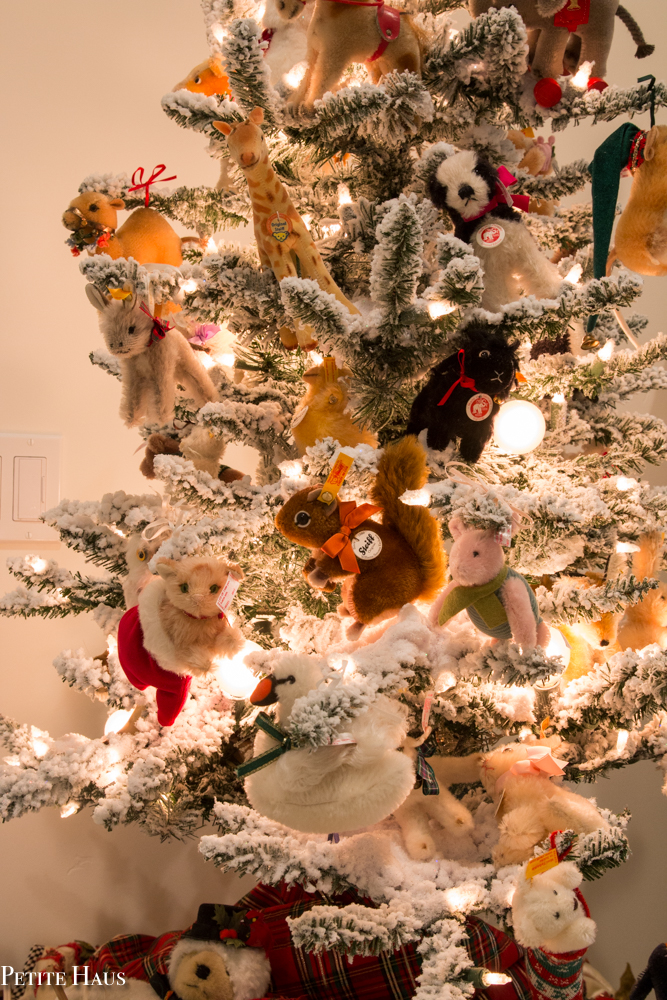 Here is the main part of the kitchen decorated for Christmas.  I added the Juliska cookie jar in the center.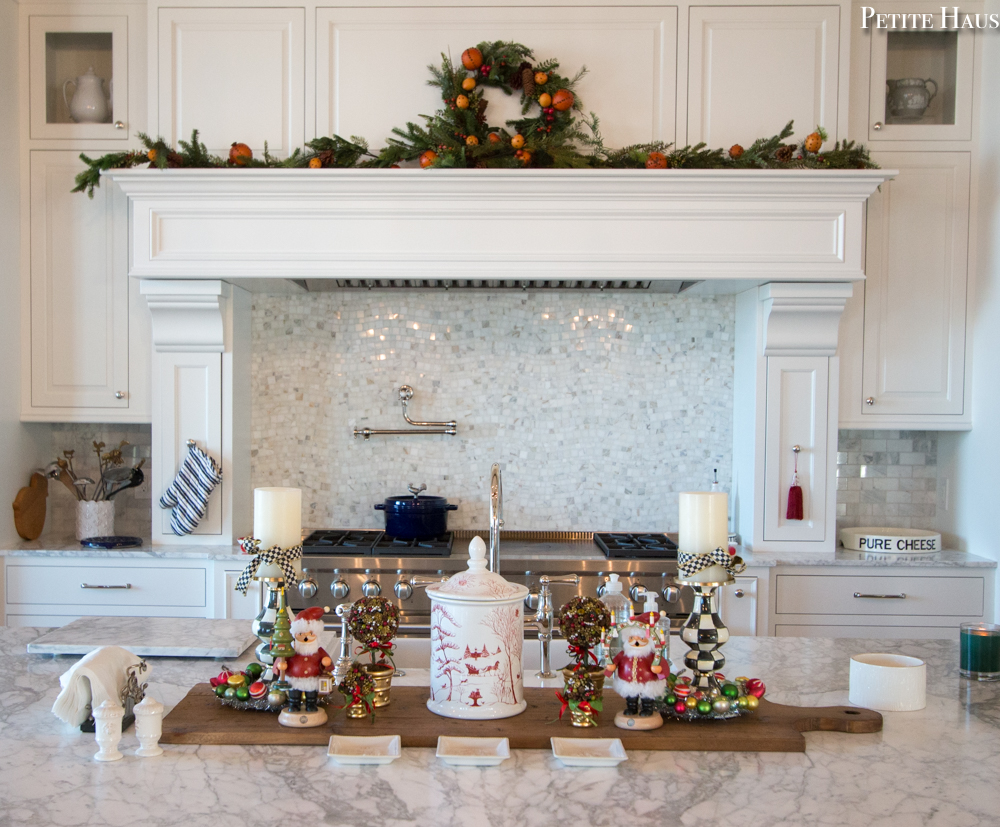 Small smokers sit next to the jar.  Smokers are a great alternative to nutcrackers as they are quite a bit smaller so you can tuck them pretty much anywhere!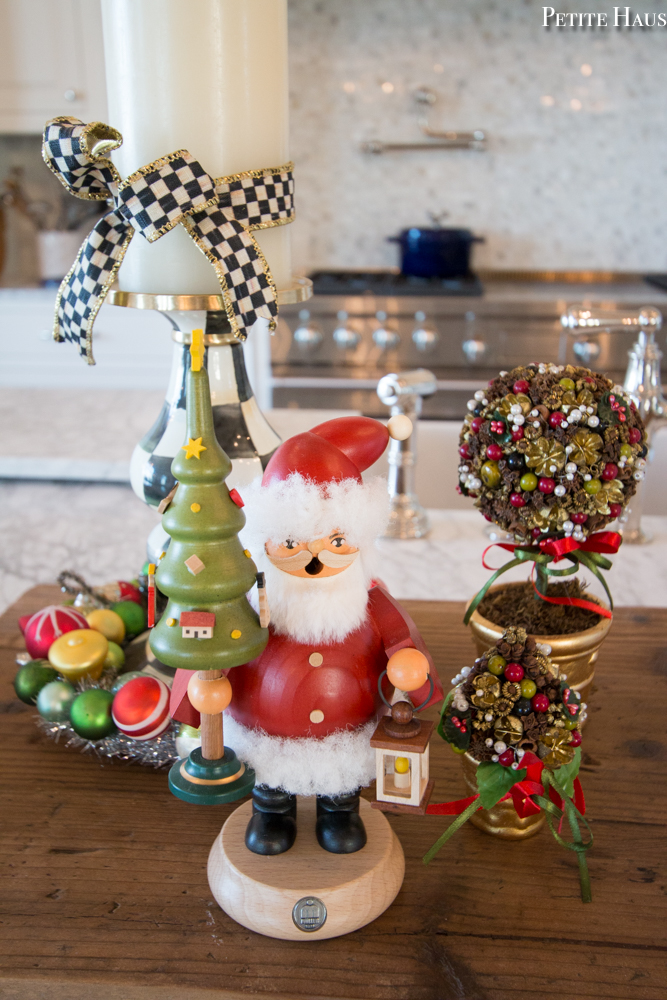 I love the vintage style wreaths that I placed around the candles.  The spice topiaries are handmade from Salzburg, I wrote about them here.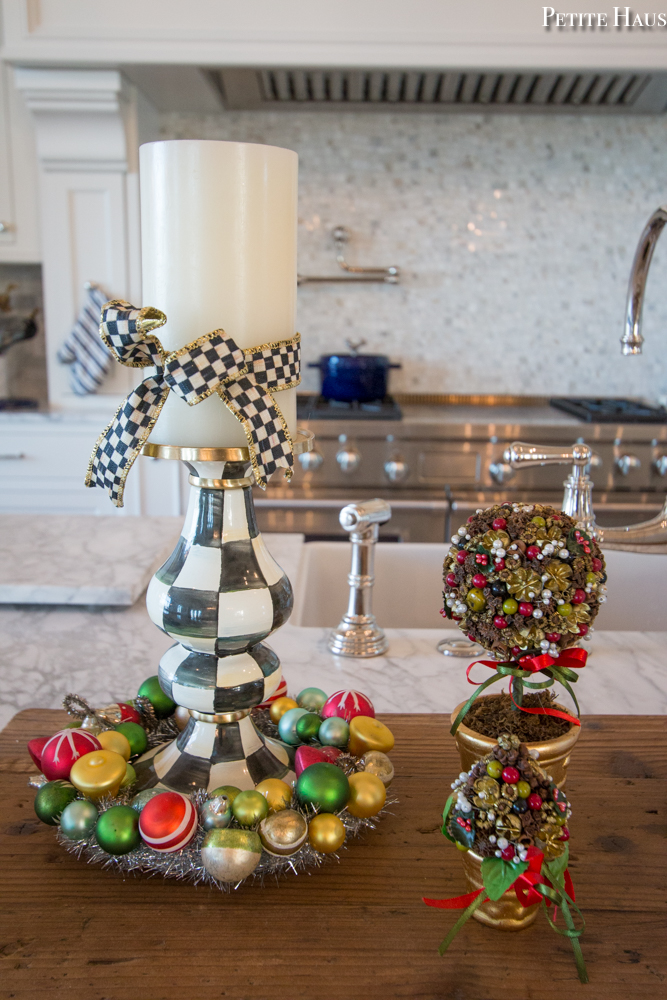 The German Christmas nutcrackers sit on top of the fridge.  Hmm, I kind of like them there!


Below, some more smokers sit on a cookbook shelf.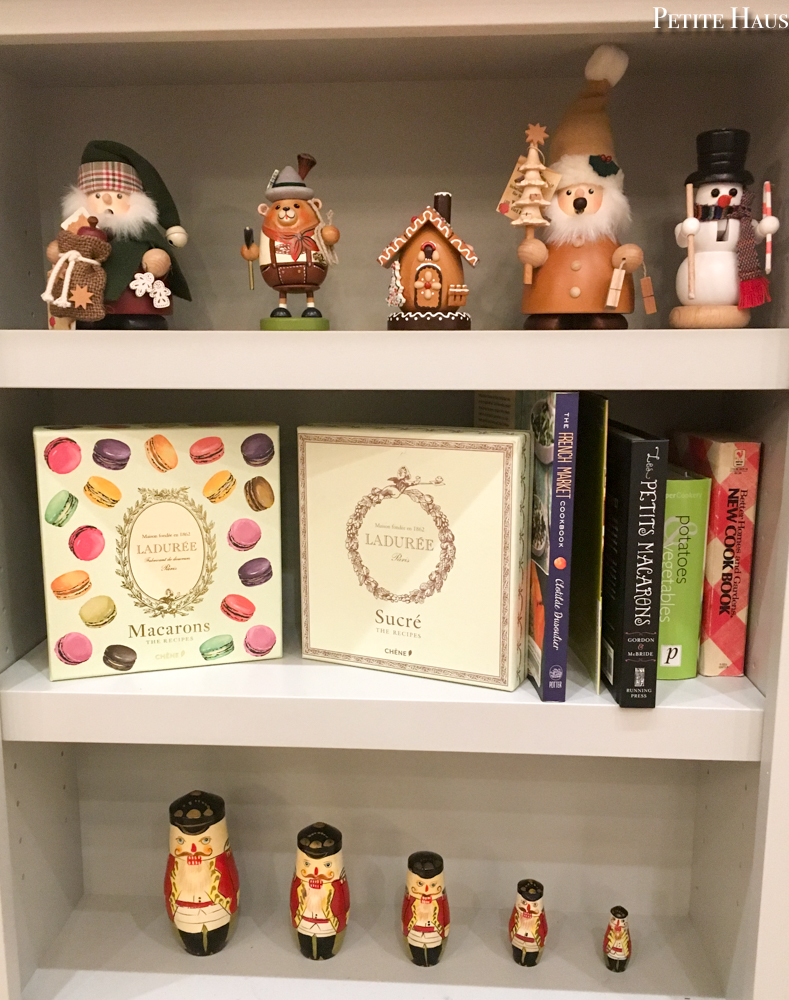 The dairy barn sits in the kitchen too.  I love this little scene – had it since my childhood!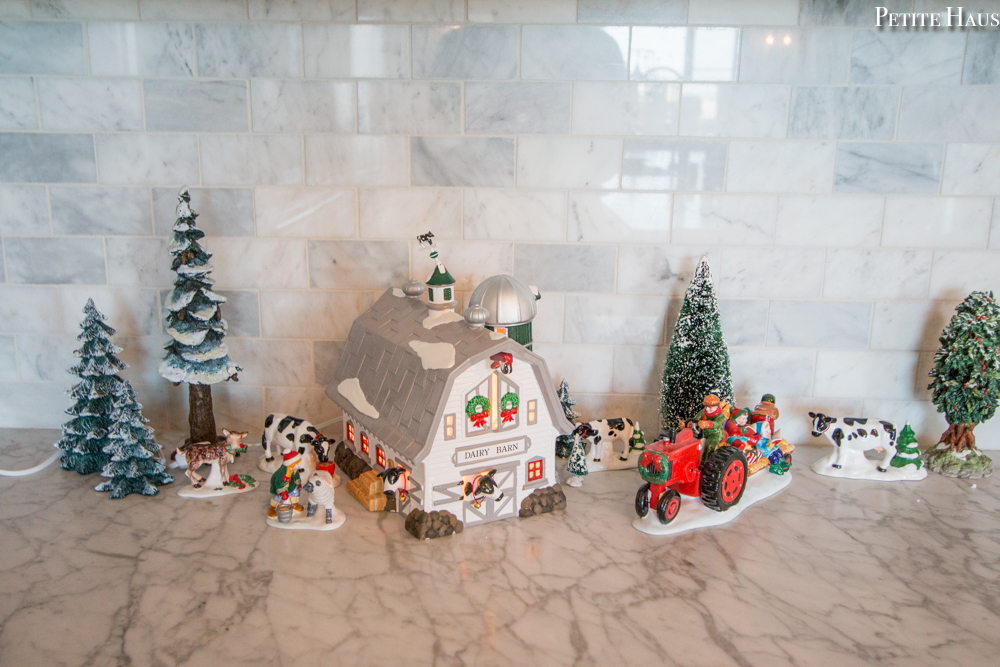 This part of the fireplace faces the kitchen.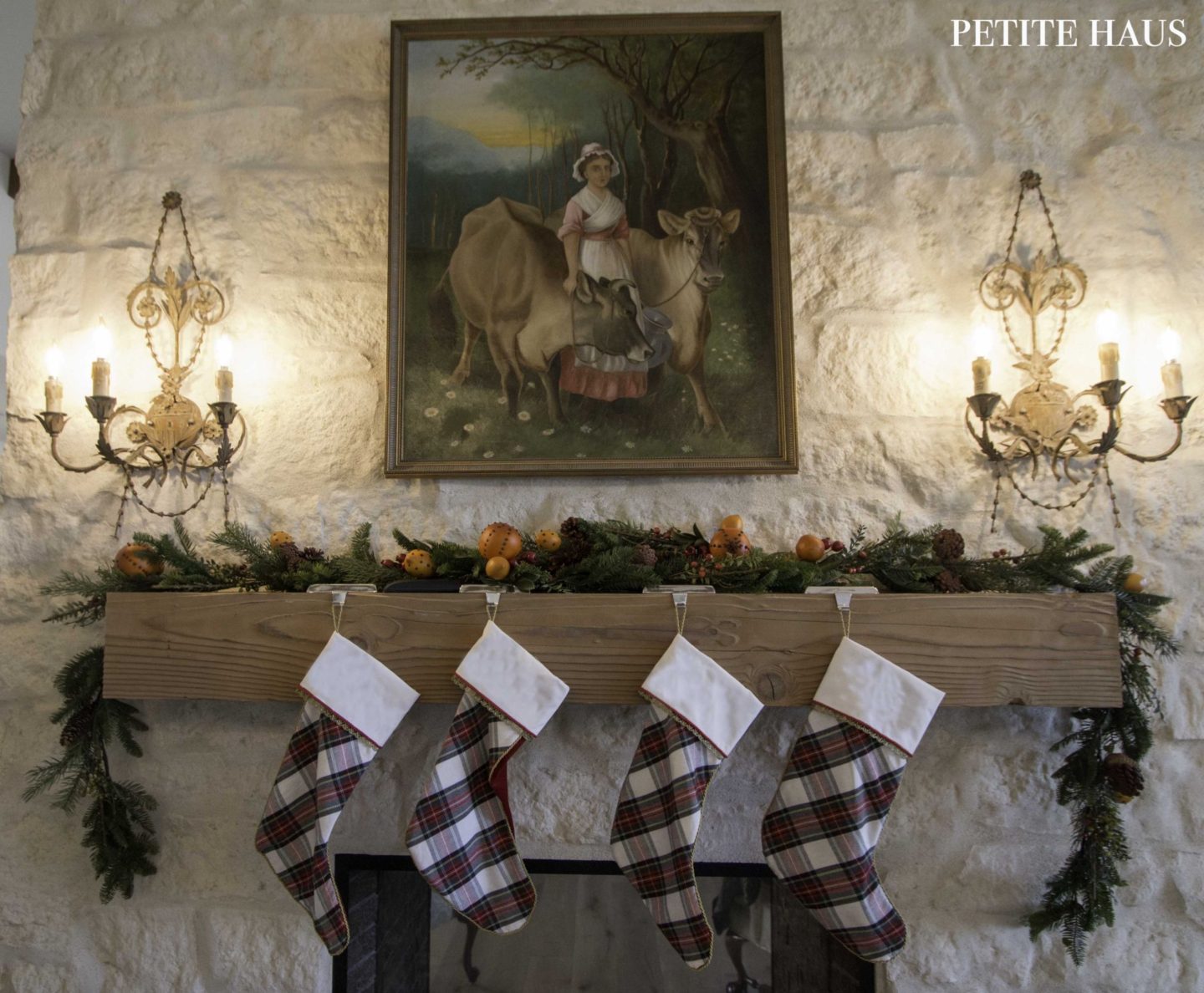 Pomander garland adorns this more rustic mantel.  This garland was also over the hood in the kitchen!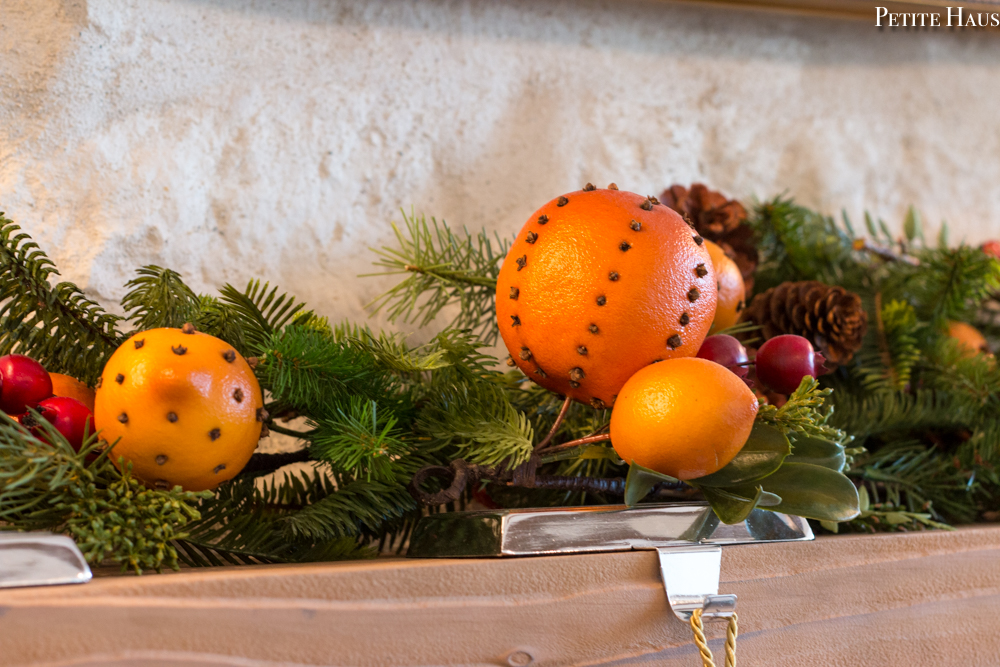 That concludes my tour in the kitchen!  If you missed the rest of my Christmas home tours, check them out here: Part 1 and Part 2!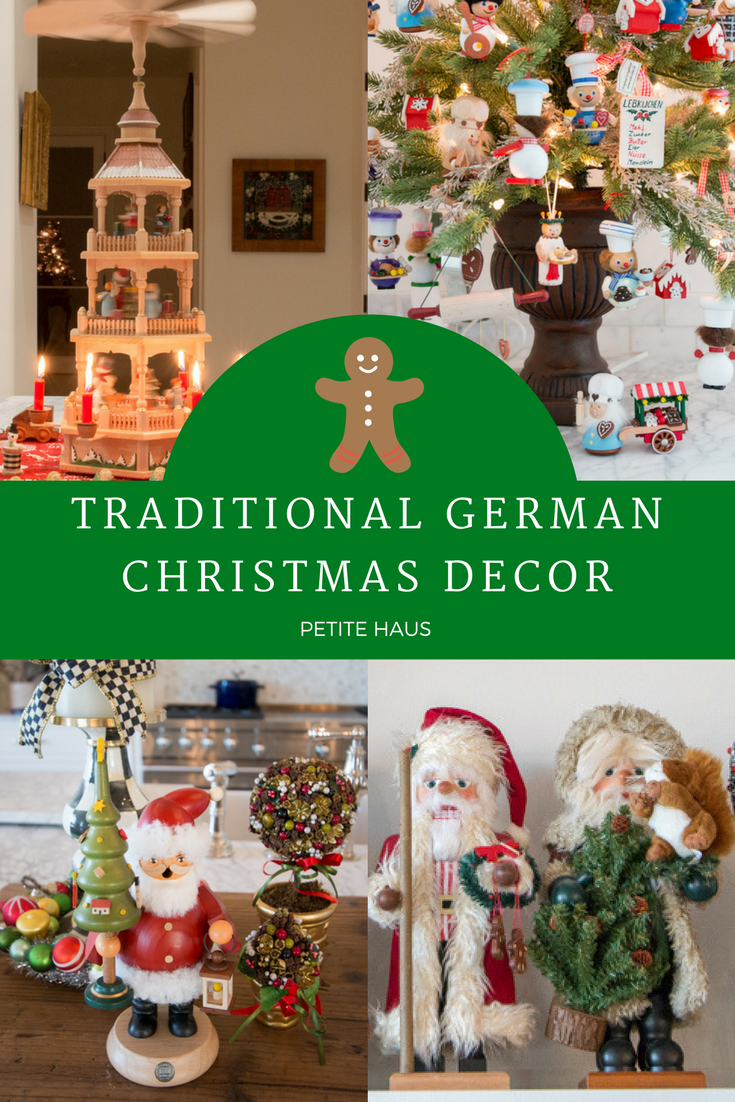 Shop the post (affiliate links):
SaveSaveSaveSave

SaveSave