If you've been following my blog for sometime, you all know that I love the couture fashion shows, but especially Chanel.  It's just… sooooo pretty!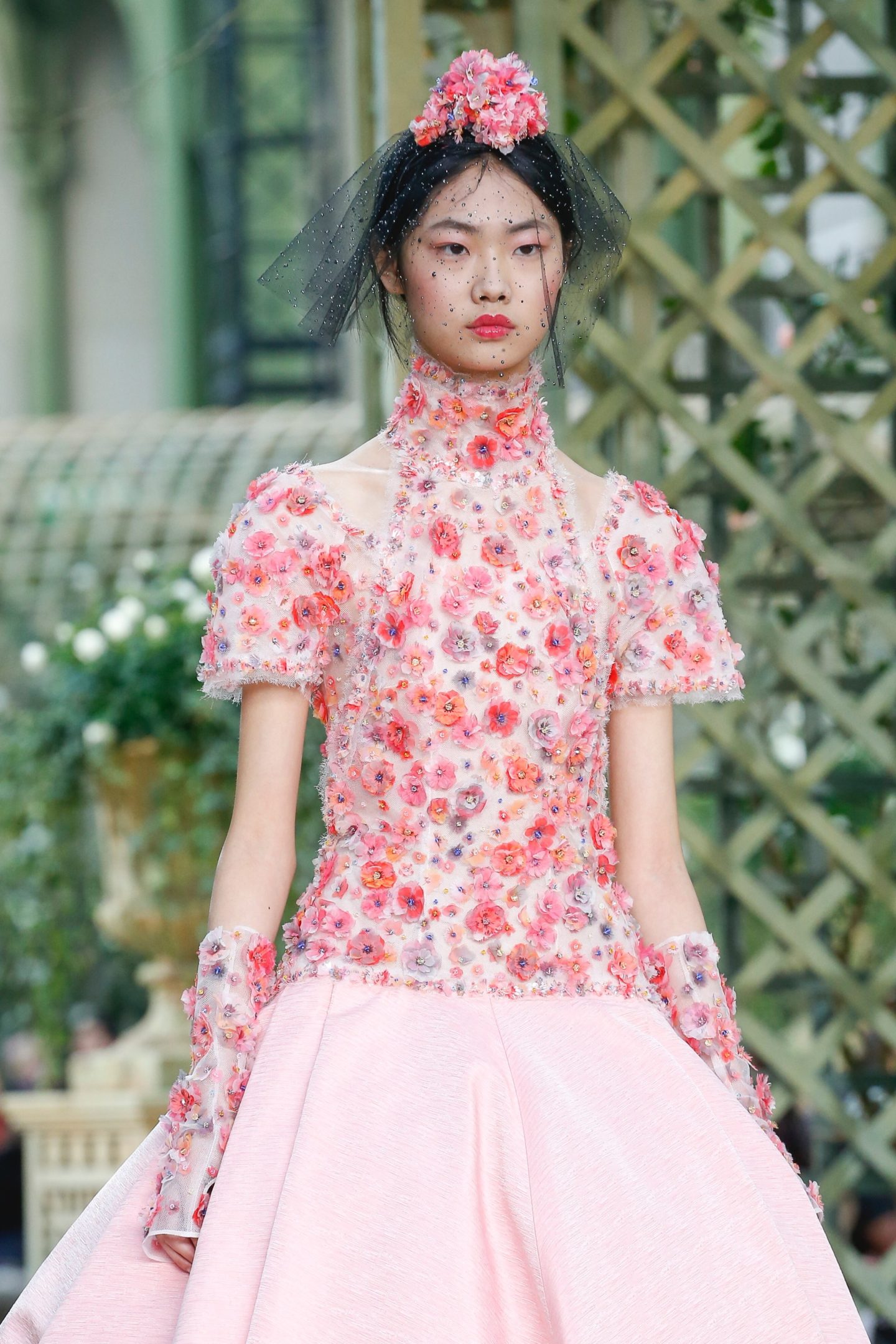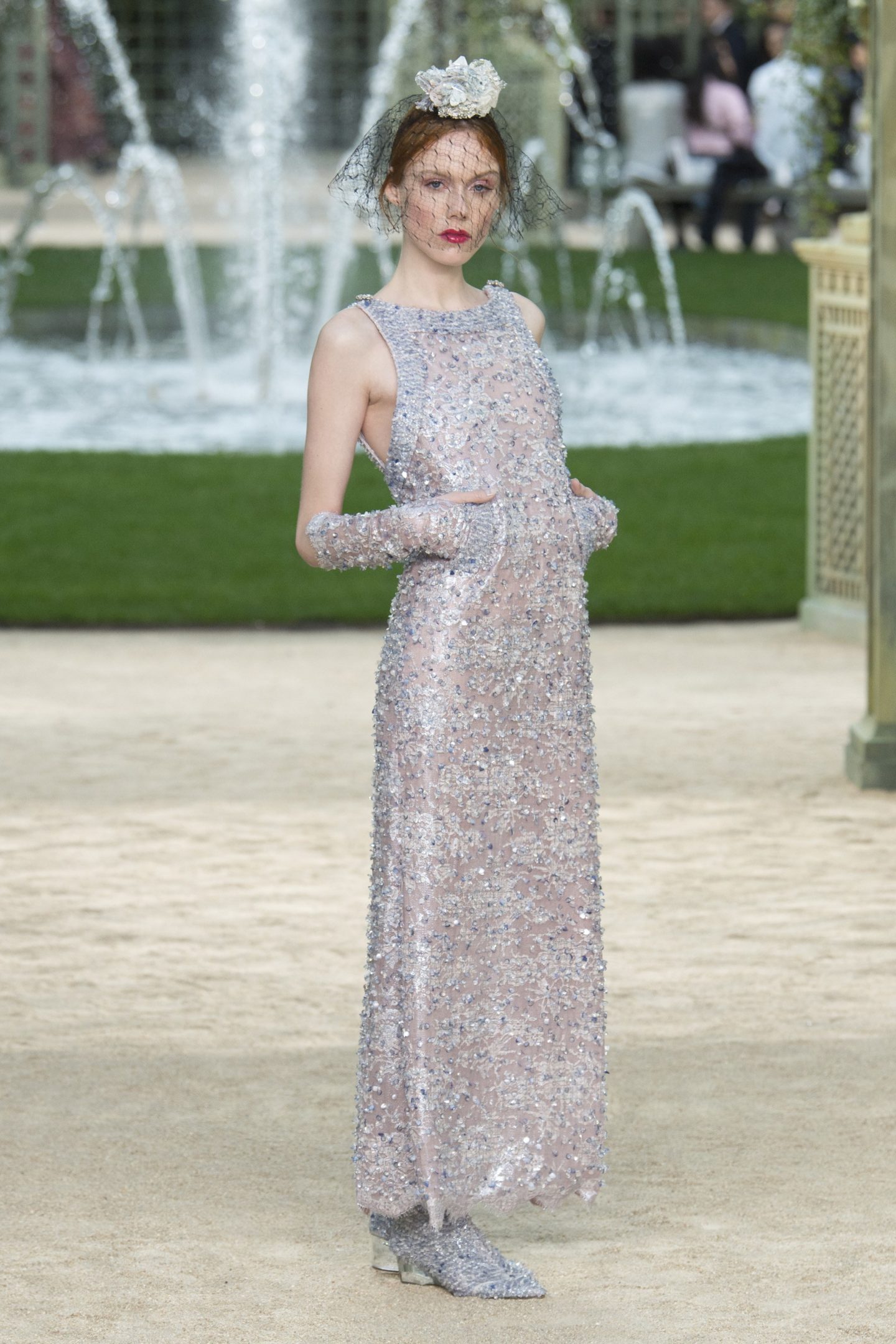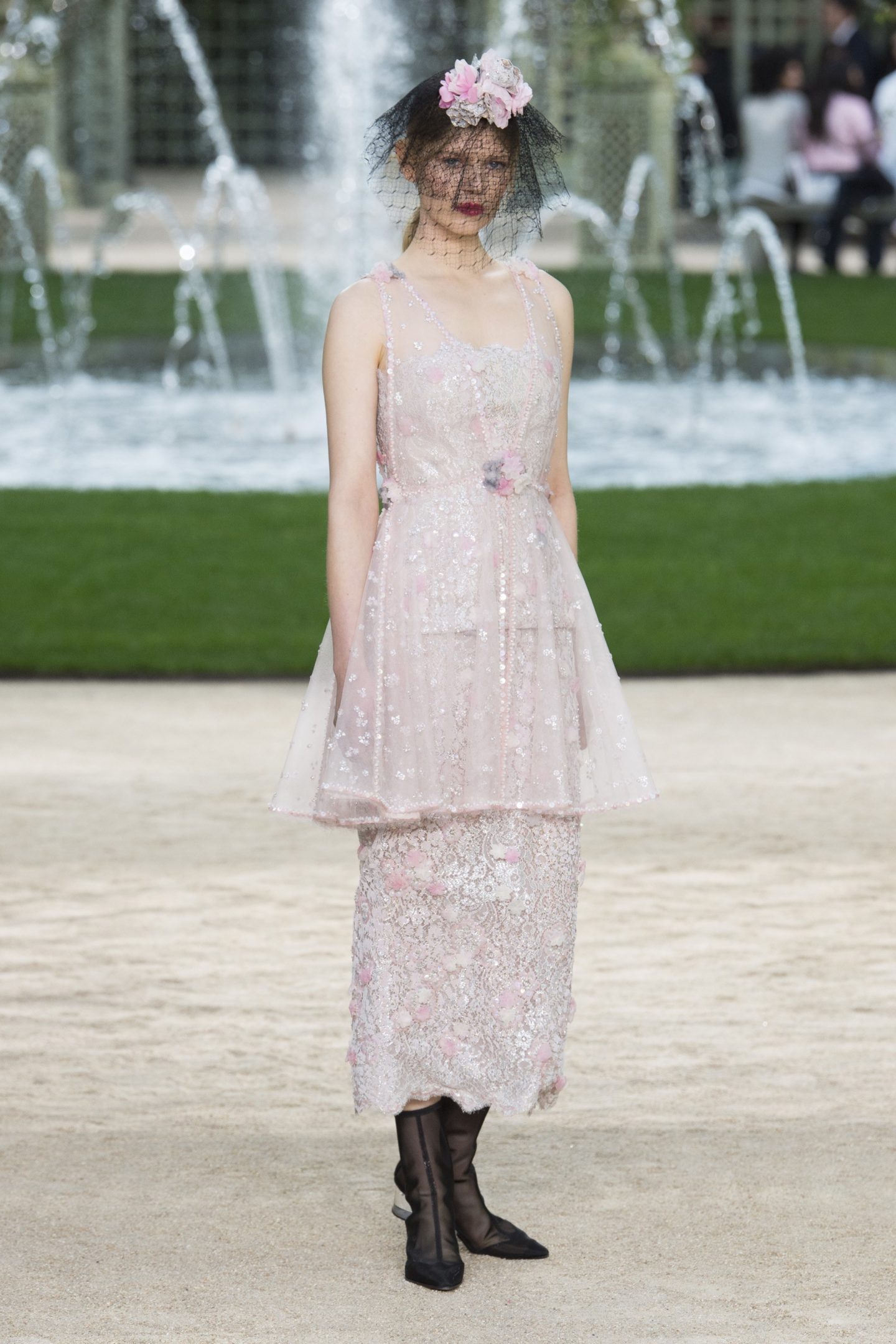 The set looked like a French garden complete with a fountain, roses growing on pergolas and gravel paths! I mean, of course I love it!
By the way, this young lady is Cindy Crawford's daughter – Kaia Gerber. OF COURSE she is making her couture debut in Chanel!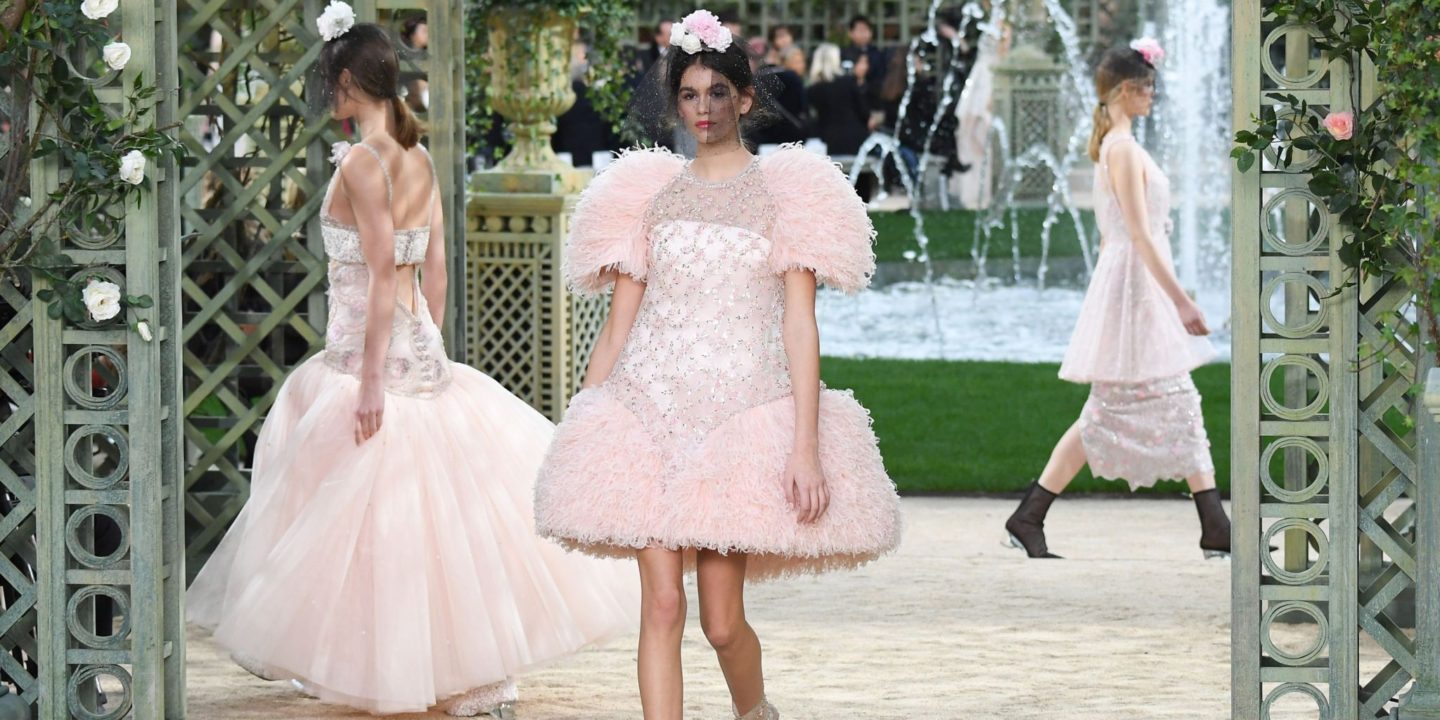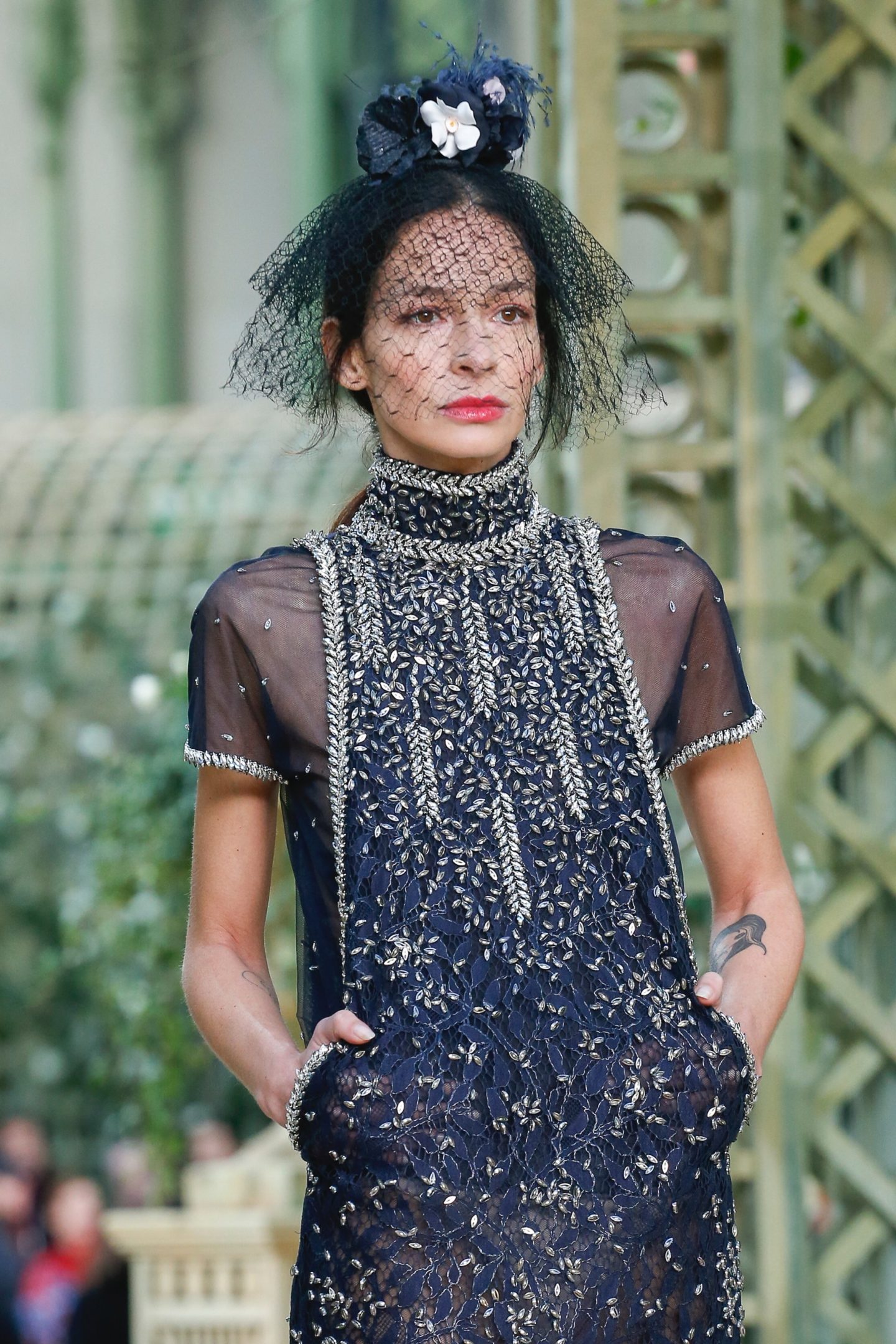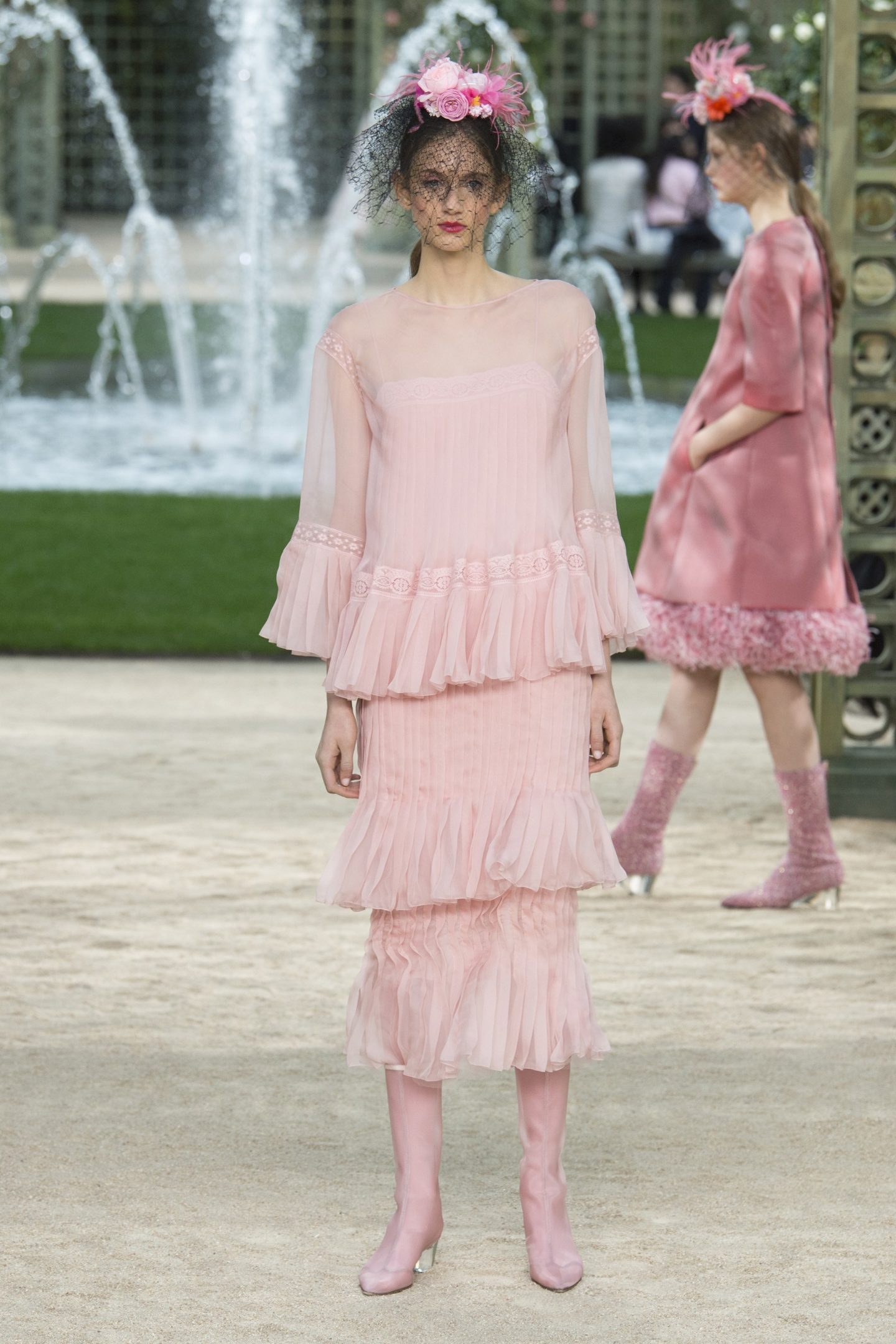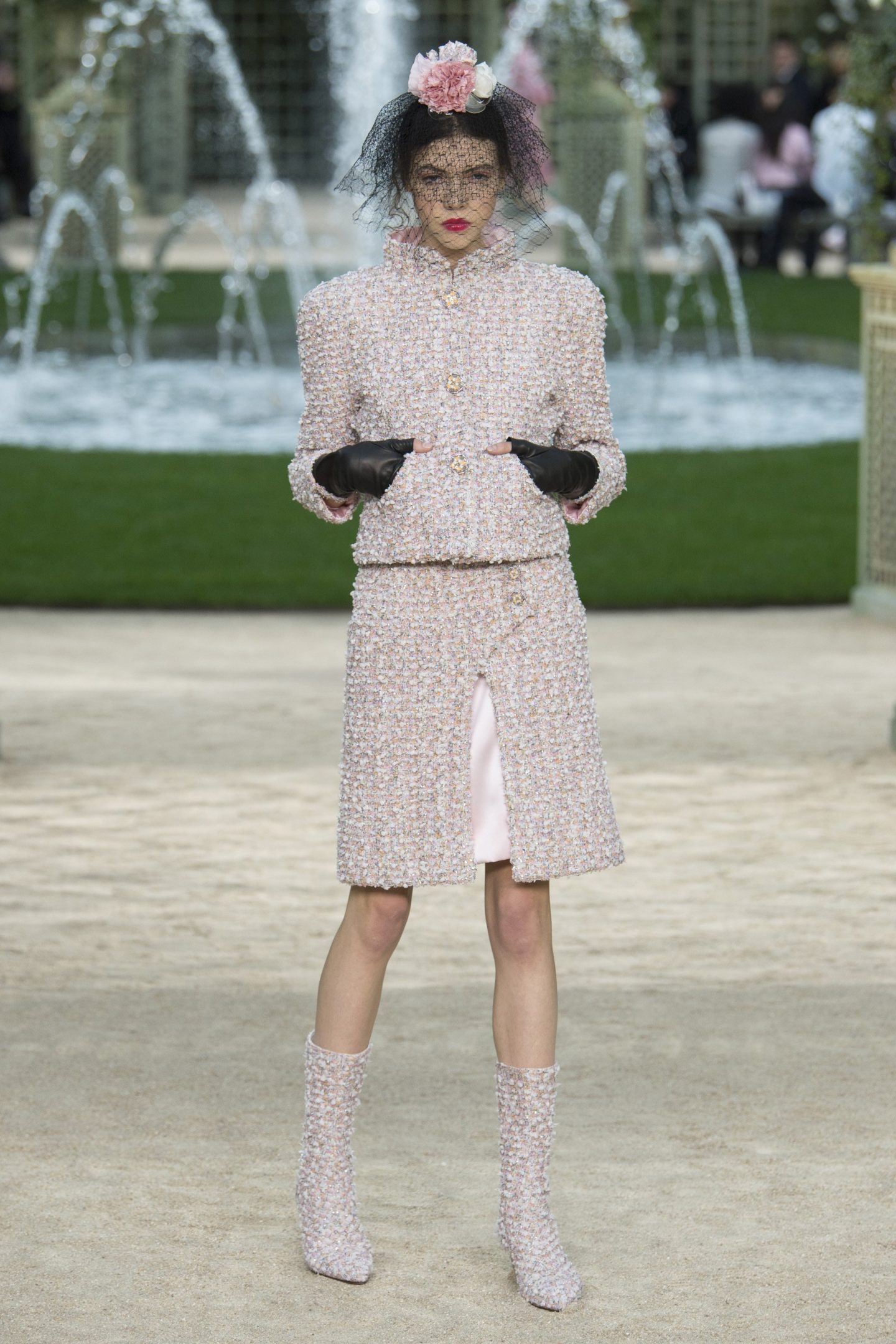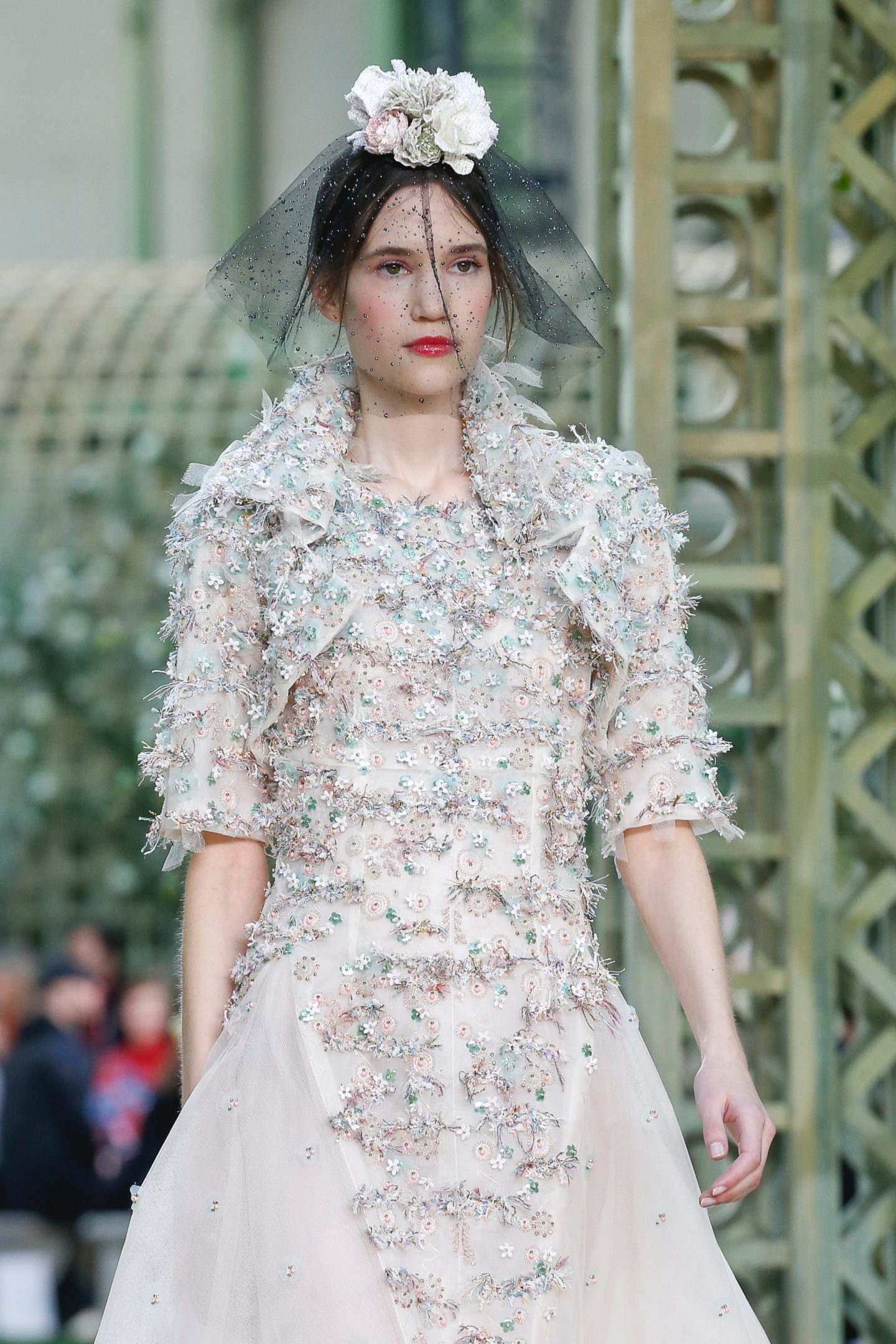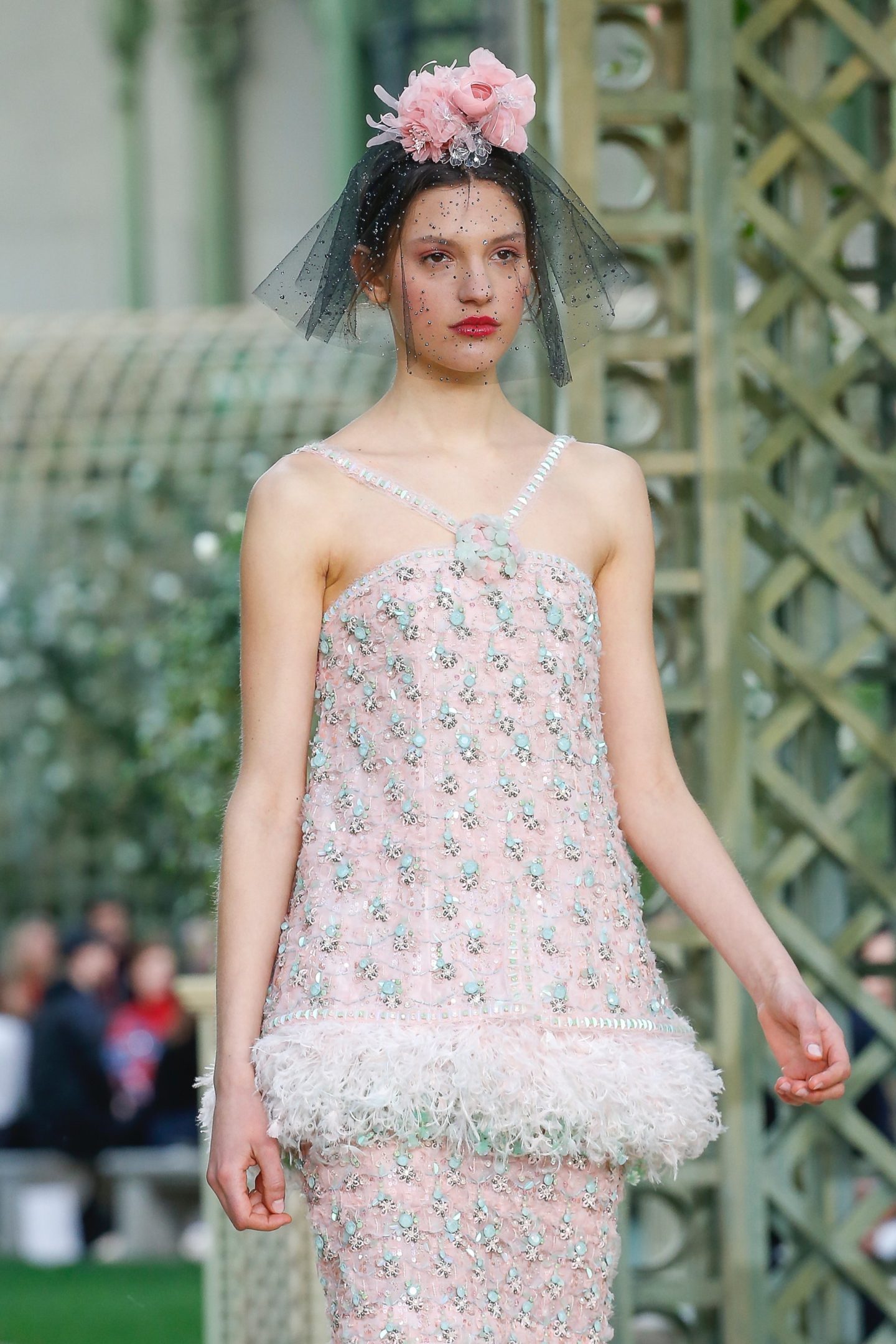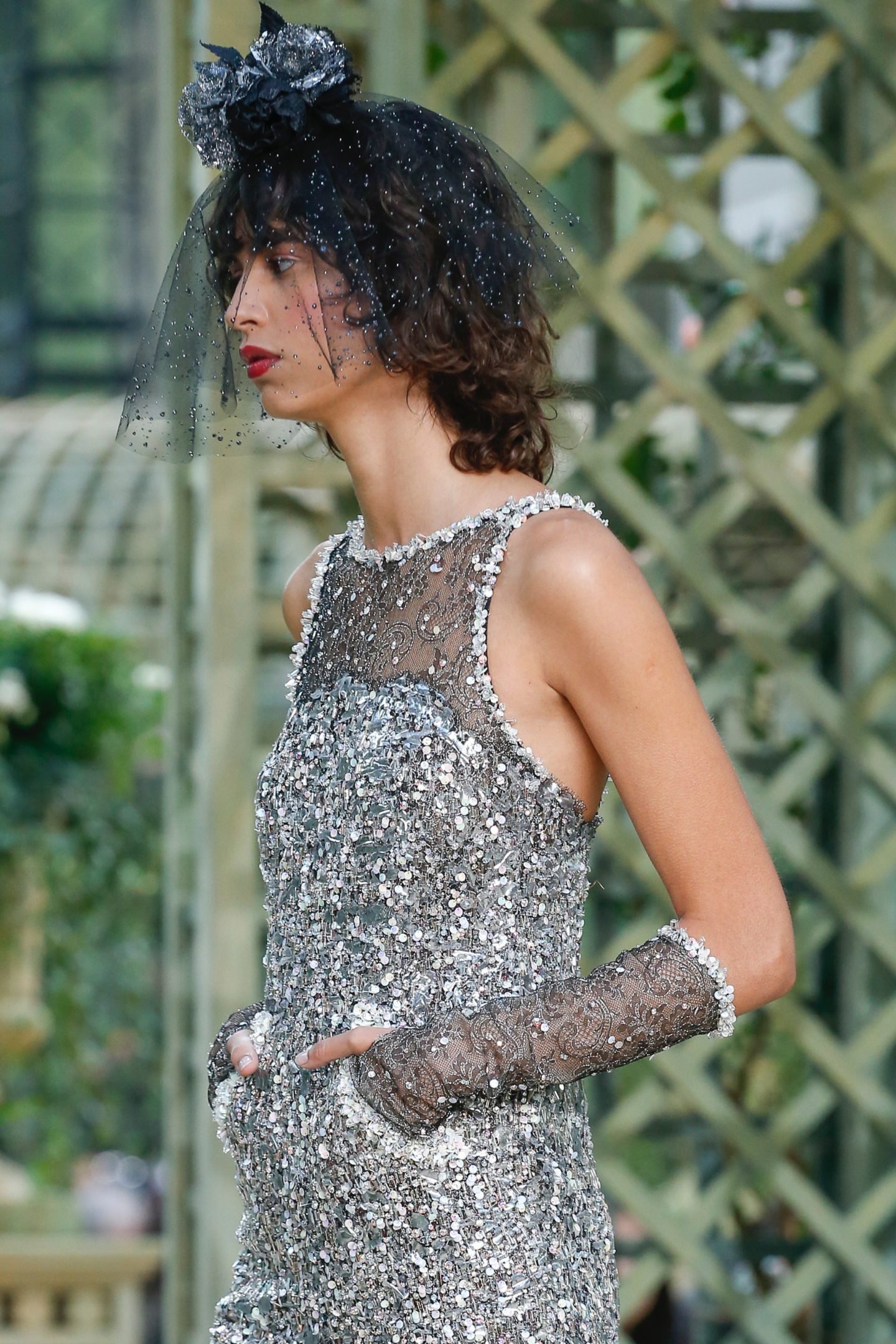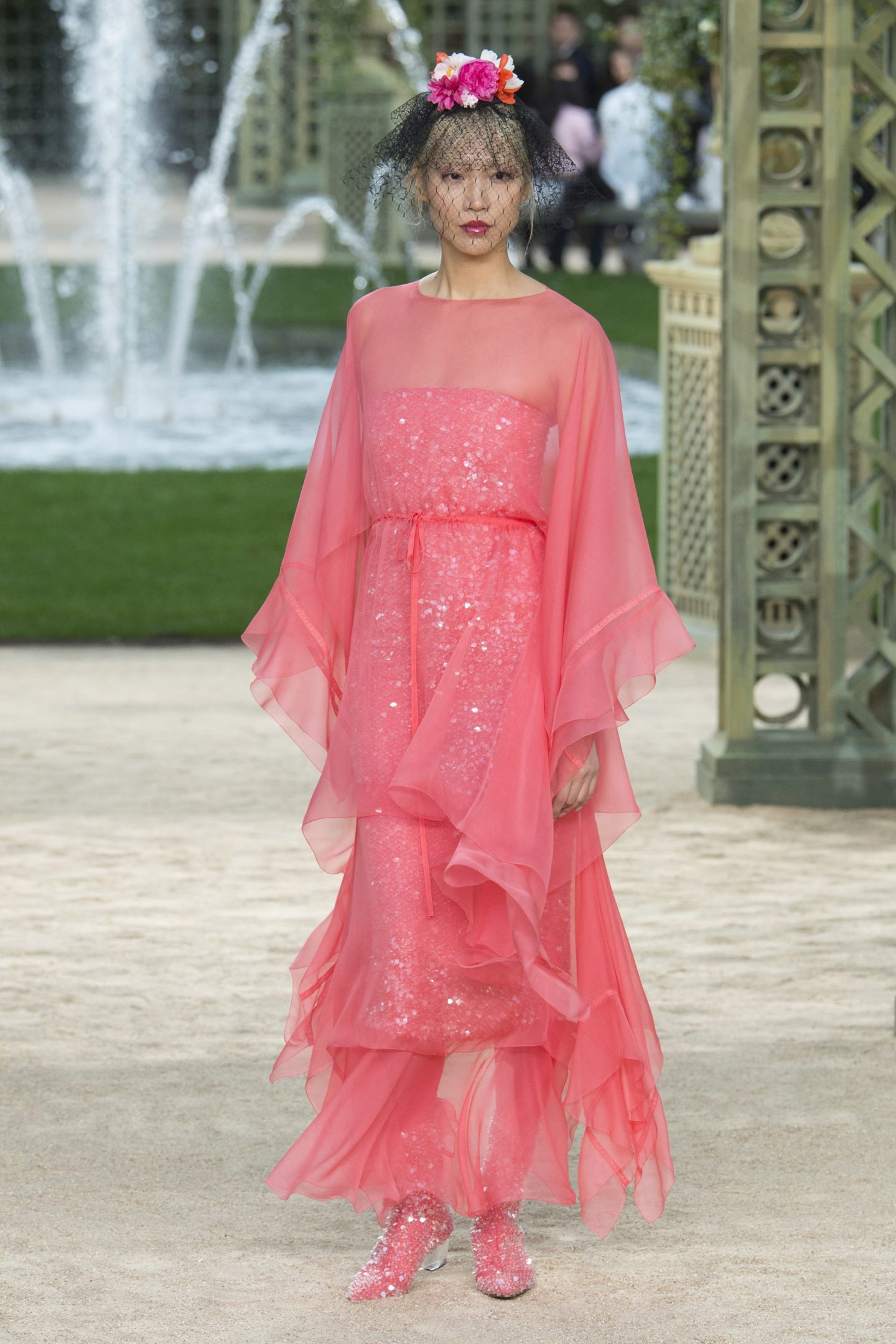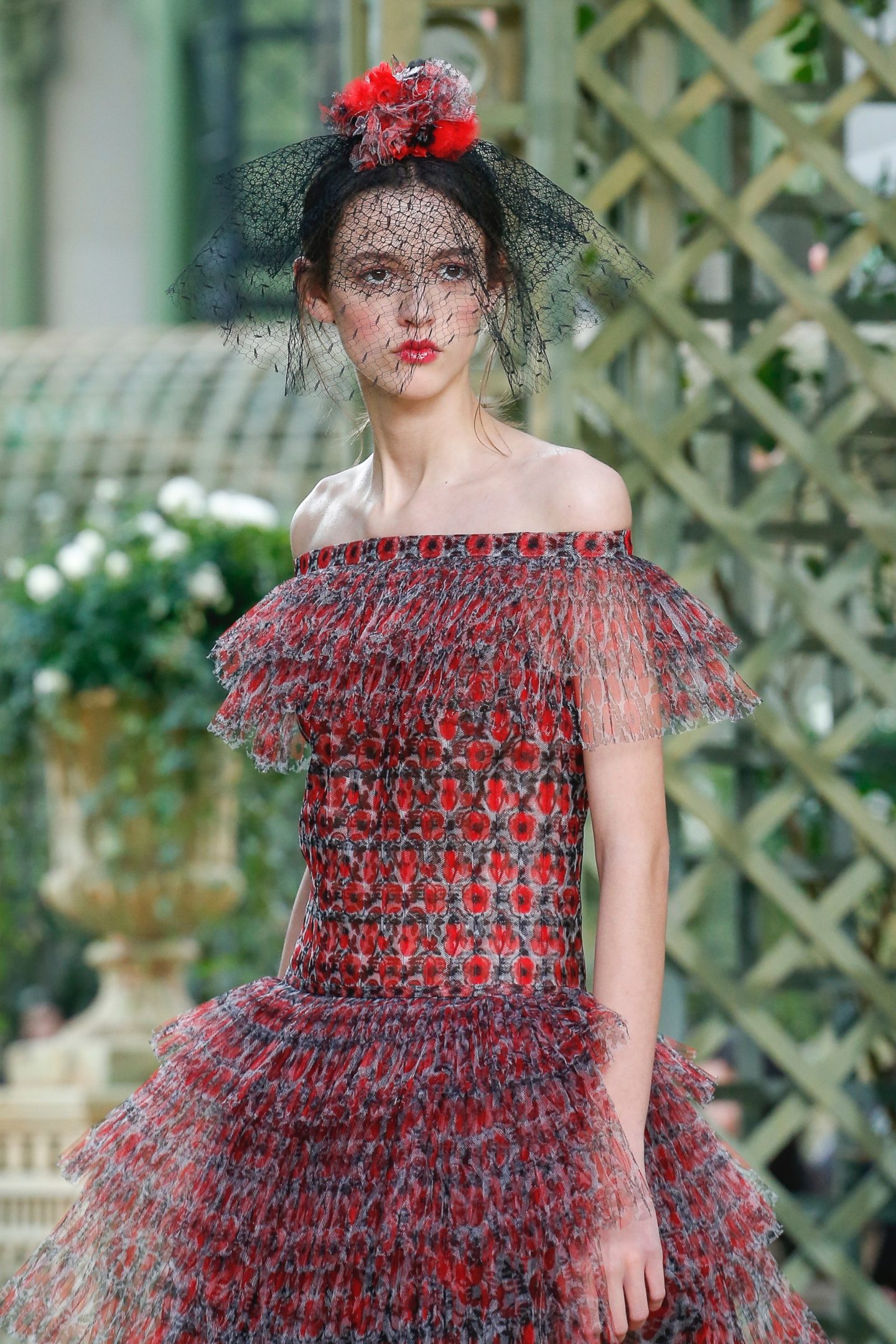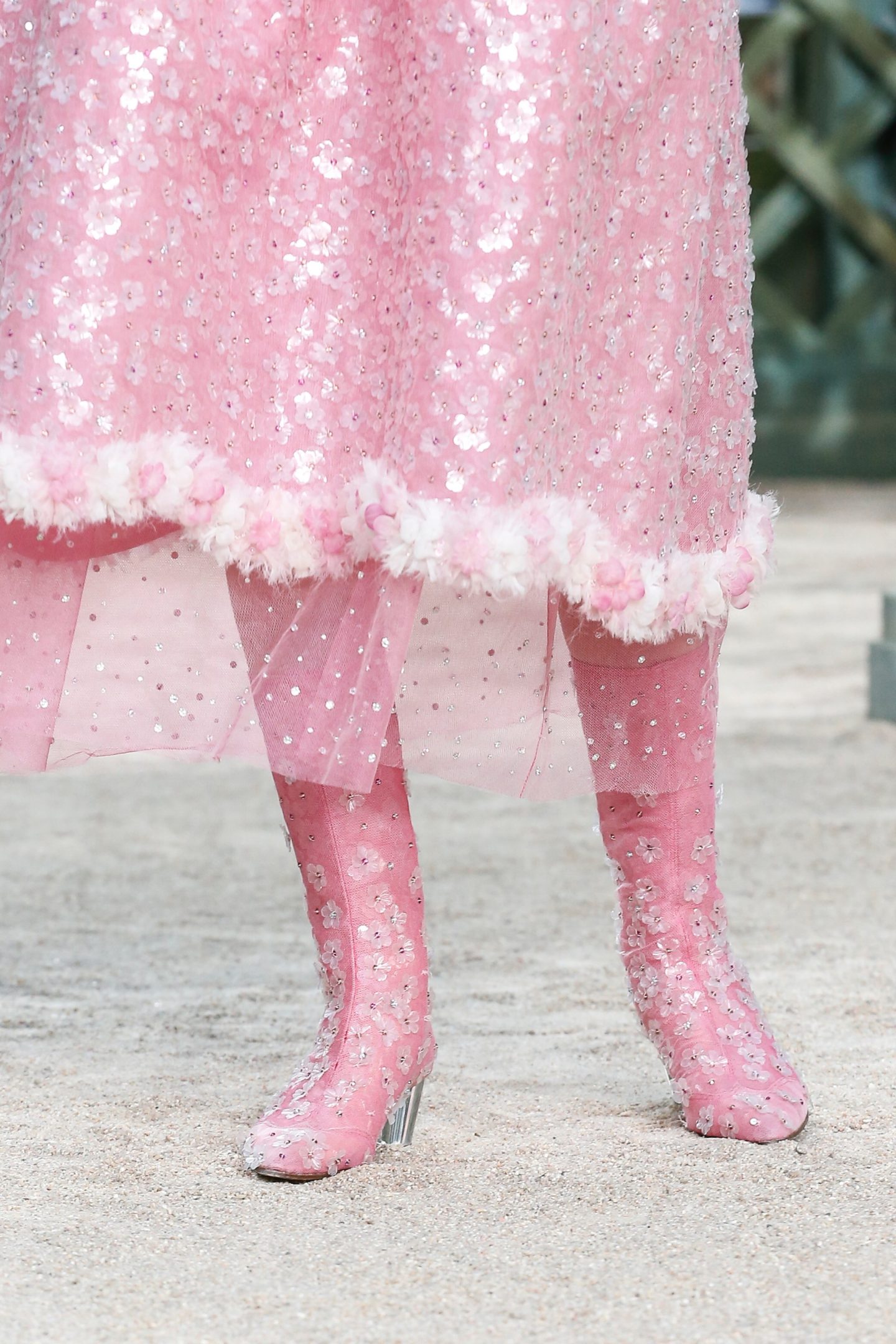 I adore the white tuxedo and the veil here. And the flower boy and his cute blouse.