Today I'm loving elephant garden stools.  When I started the Google search for "Elephant Stool" I was a little worried about what type of pictures I was going to see… luckily they all were of the porcelain and ceramic variety!
The barrel shaped garden stool is all over the decor world, but I confess I like the less common elephant shaped stools better.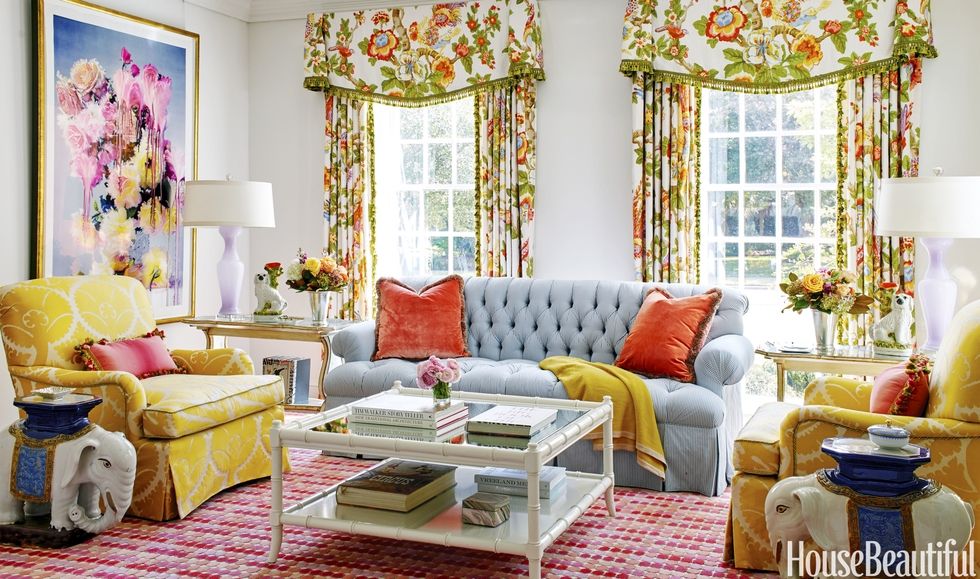 From Bailey McCarthy  Curtains in a GP & J Baker fabric, a custom sofa in a Scalamandré stripe, 1950s Italian glass lamps from Jan Showers and vintage elephant garden stools turned accent tables. (this post contains affiliate links)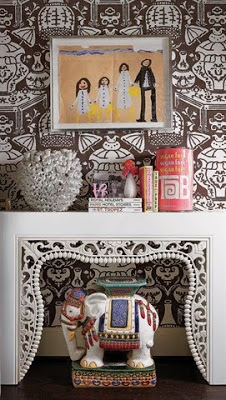 Dallas home of Marsina Stubbs featured in PaperCity Magazine.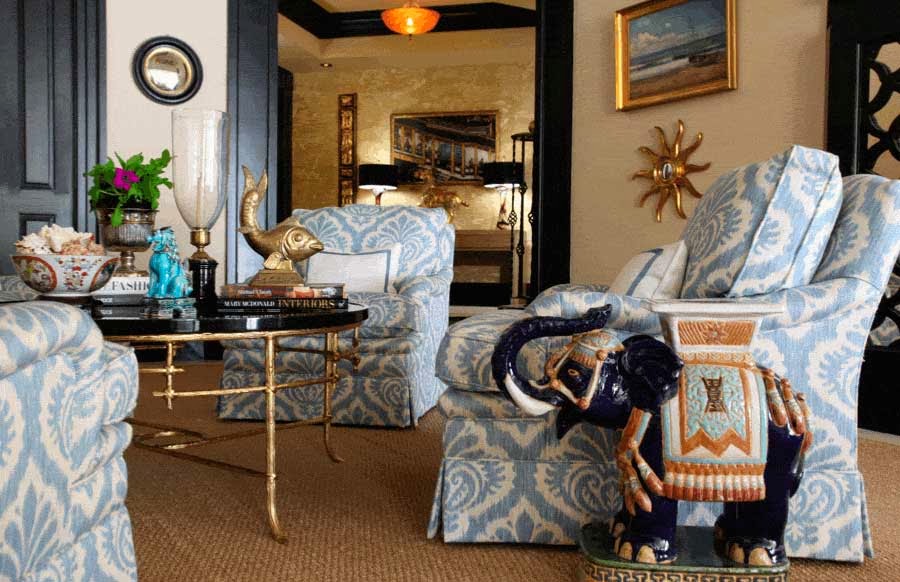 It was actually kind of hard to find nice pictures of rooms with elephant garden stools!  The stools are very versatile and can be used many different places.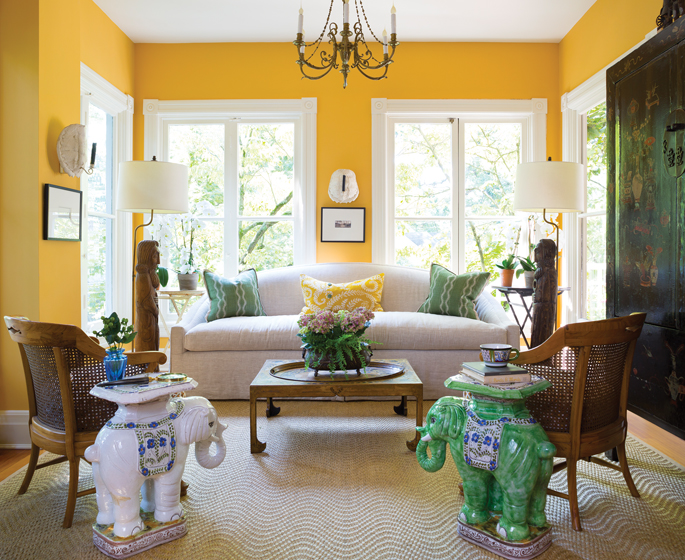 I am keeping my eyes out of the perfect garden stool… to be used in my shower as a little shaving seat!  I haven't found it just yet.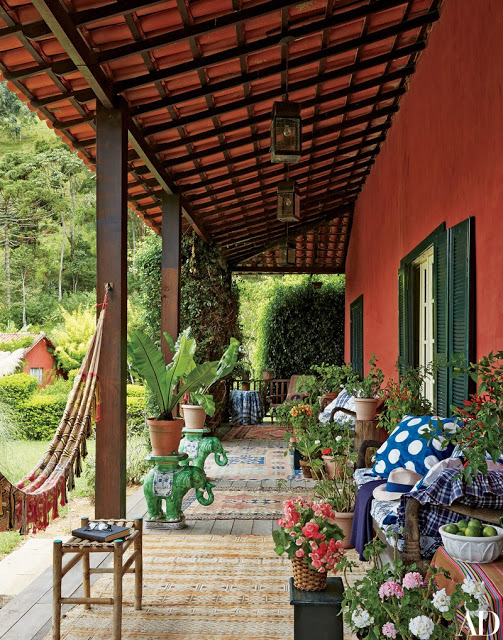 At the house of Carlos Souza, in Architectural Digest.
The garden stools have been used in China for at least 1000 years.  The antique stools that are still around today are from the early 17th century (the late Ming Dynasty) – but those ones will come at quite a price.  They did not become popular in the USA until the mid 1900s.
I've rounded up a few I've found on the net. I am trying to only include vintage and antique seats. Why buy new when you can have antique??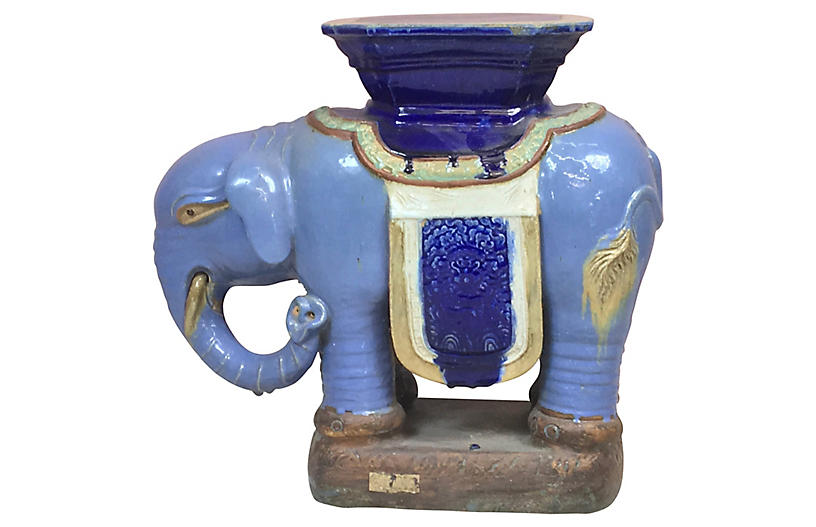 vintage glazed brown pair of elephant garden stools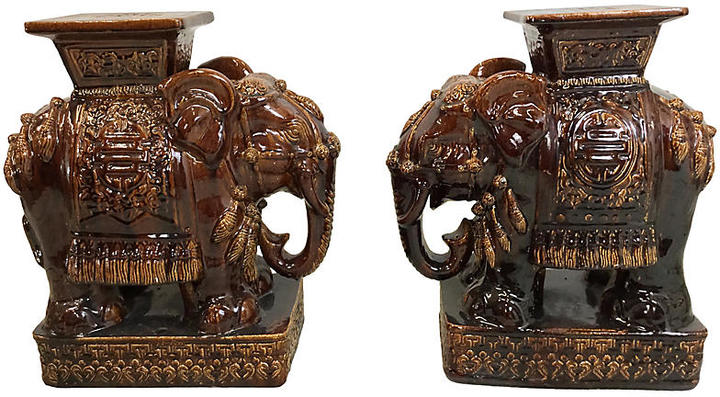 vintage green and white elephant stool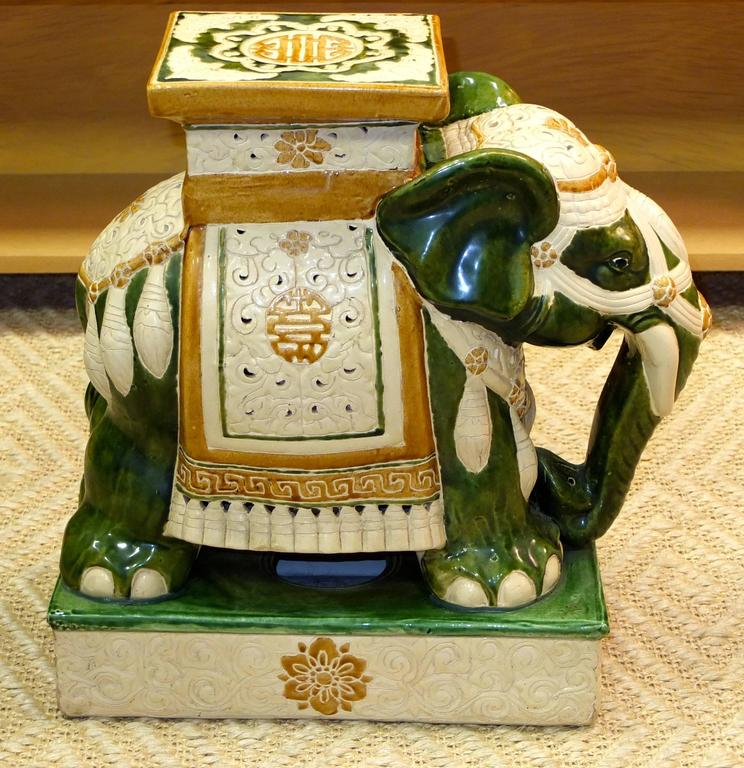 chinoiserie elephant garden stool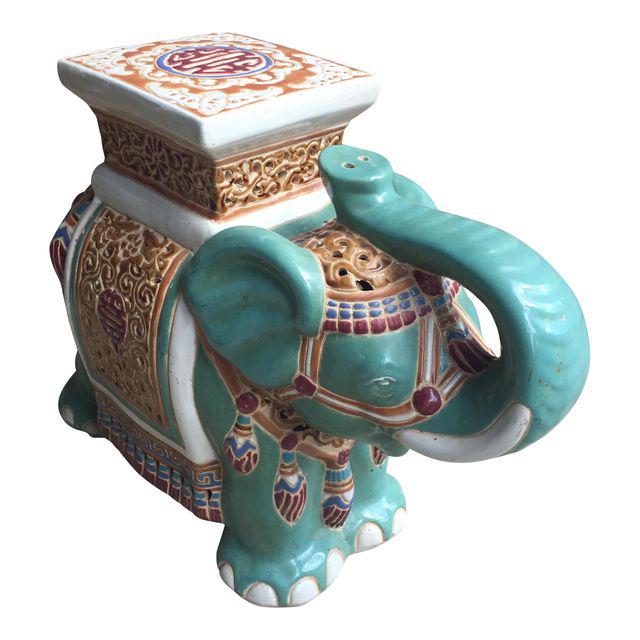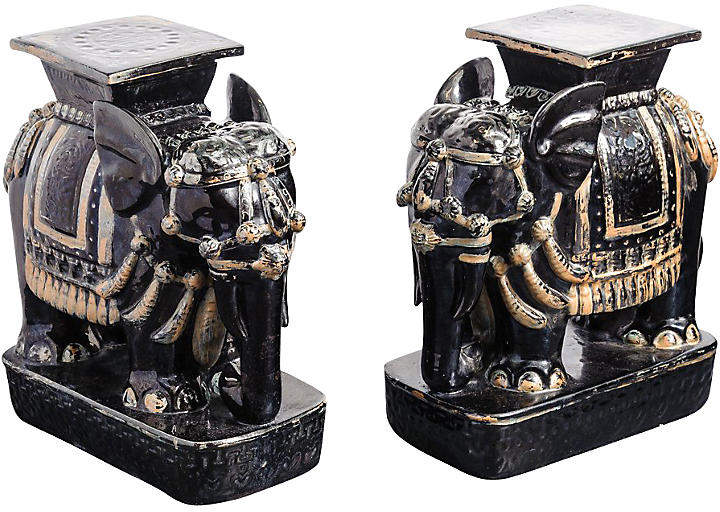 SaveSaveSaveSaveSaveSaveSaveSave