I finally took down all of my Christmas decor and set out my Valentine's day decor .  I had Winter decor out for about a week – then got sick of it and pulled out the pink!  Is it Spring yet??
I put together this little Valentine's Day vignette on the kitchen island.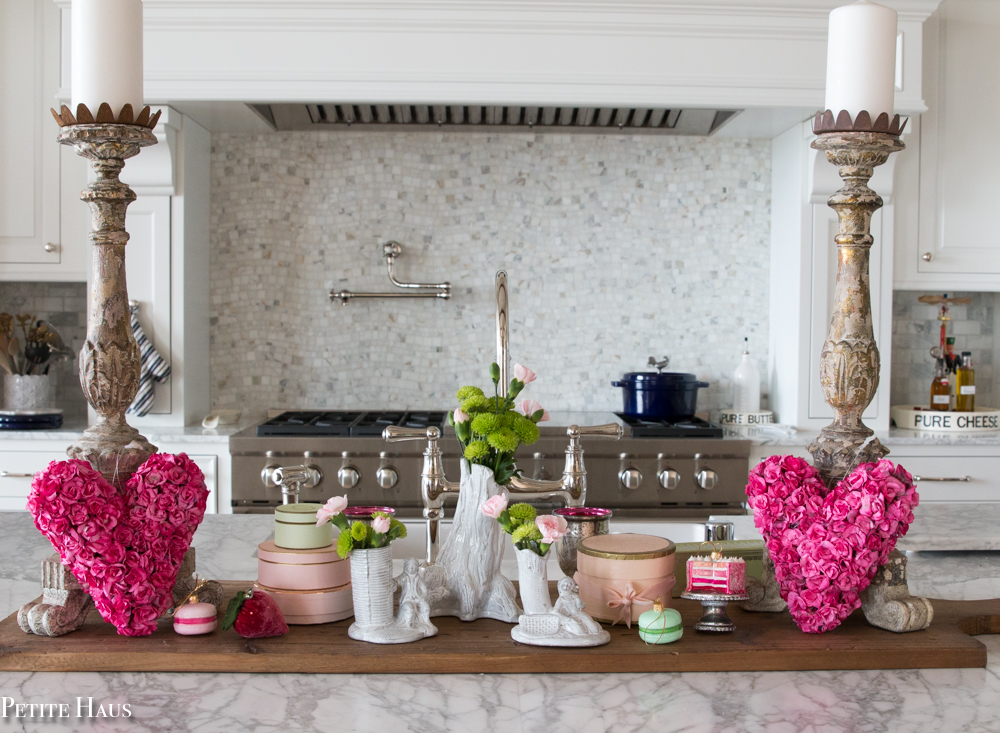 I left out a few Christmas ornaments of sweets – they were the perfect colors for this vignette!  It was unintentional… I was putting Christmas away and had set these on the island. I pulled out a few things for the vignette, and the ornaments just went with it!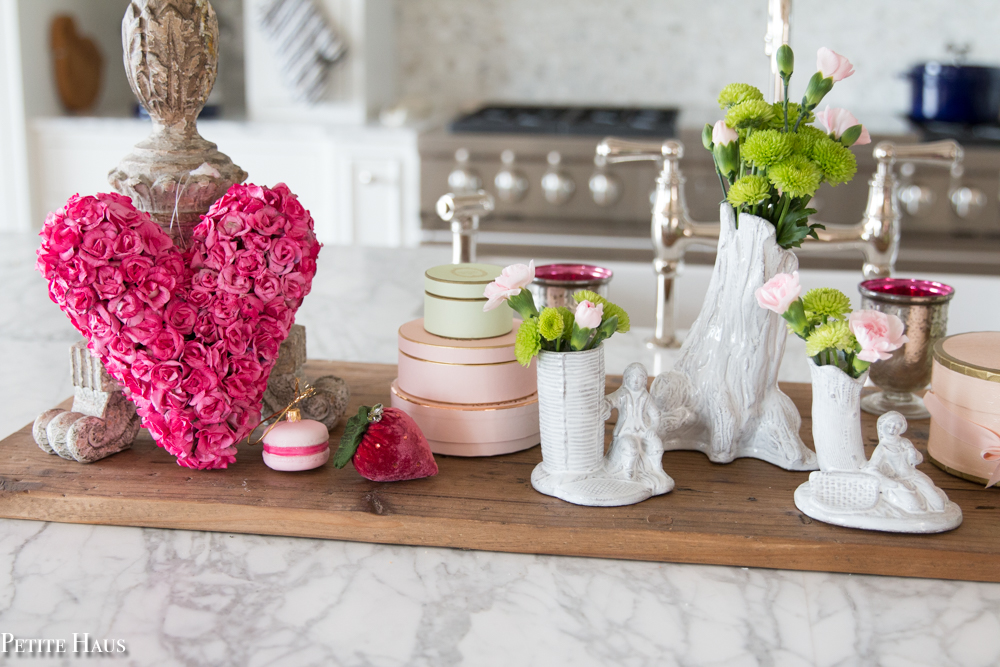 So here's an easy way to decorate for Valentine's Day... pull out your old chocolate boxes!  I save cute little boxes and use them in my decor.  The bottom pink box is from Angelina's (in Paris) and was a truffle box.  The other two held jordan almonds from Laduree in Paris. You can also look for vintage ones in antique malls too, that would be very cute!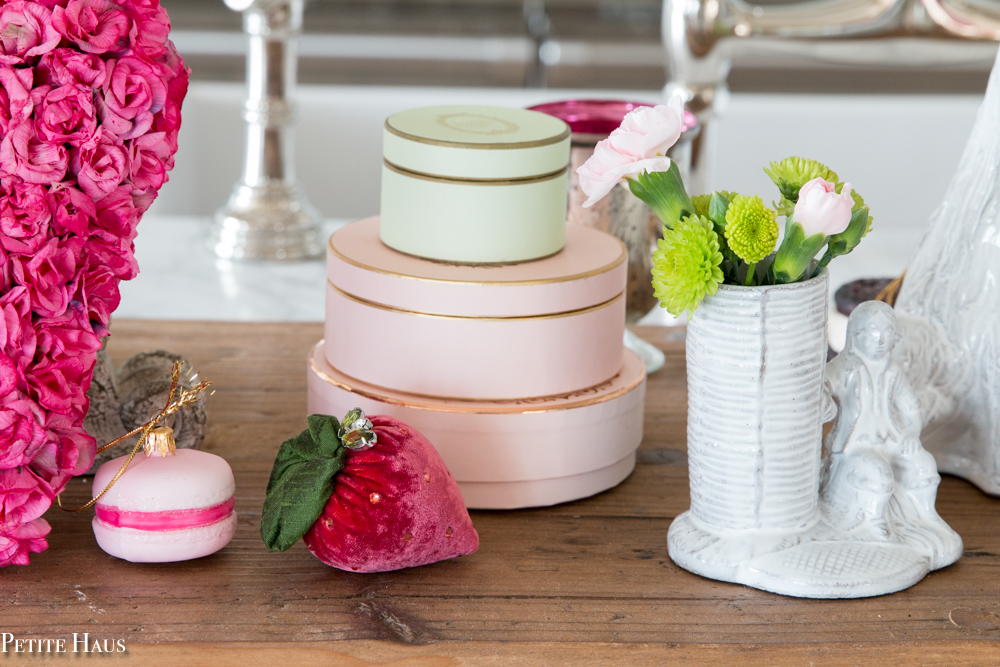 The little pink box here is not a sweet box but it was too cute for me not to buy!  I confess, sometimes I just buy boxes because they are cute! The green box in the background held macarons from Laduree.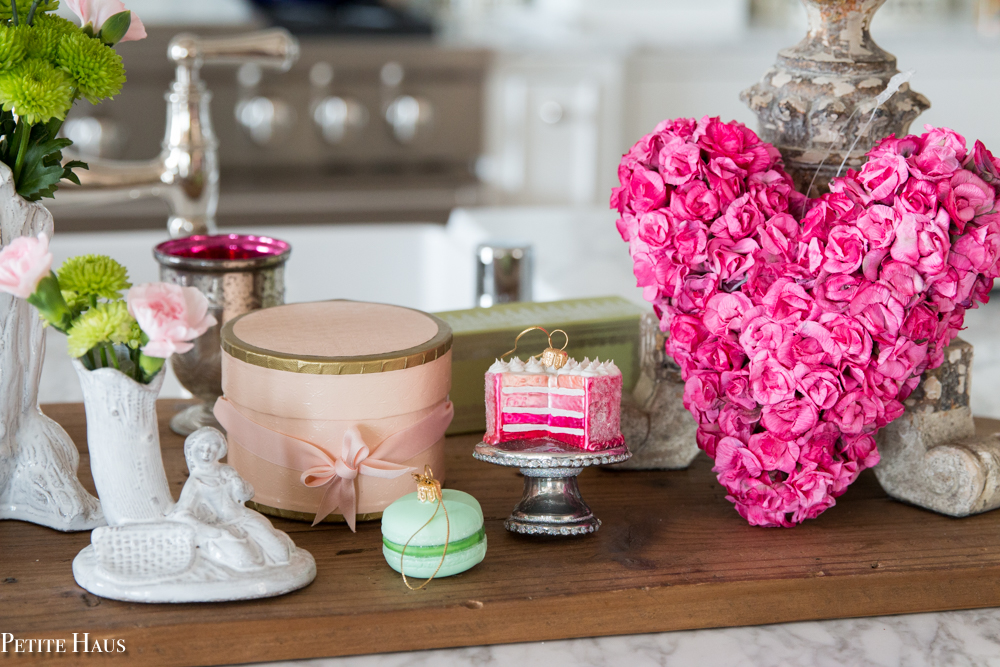 I set out my little bud vases and have carnations and mums.  I am loving the pops of color here.  I am sick of Winter whites and evergreens. I'm ready for pink!