Welcome to Petite Haus! Grab your latte and croissant, and let's have a tête-à-tête!
Petite Haus is about living a beautiful life.  You will find tons of beautiful inspiration for decor, gardens, lifestyle and travel!
I started blogging in 2013 as a stress reliever from a busy hospital, but it has evolved into a creative outlet for my passion for interior design, antiques and decorating!  I love to create tablescapes and this is nothing new – while others were reading Seventeen Magazine as teens, I was reading Emily Post! I am inspired by French country decor, but love Gustavian, English country, and traditional decor as well.   My love for European decor came out of my many travels to Europe, starting with a trip to Paris and London when I was 13, followed by an exchange program to Germany in high school. This is why I continue to share my travels with you all and European-inspired recipes!
Formerly Peonies and Orange Blossoms, Petite Haus is what I've named our new house that my husband and I designed, and now my blog has a new name too. You can follow along our building process here.  I am constantly on the treasure hunt looking for more antiques to fill the house!
I hope to connect with those who enjoy similar styles as myself!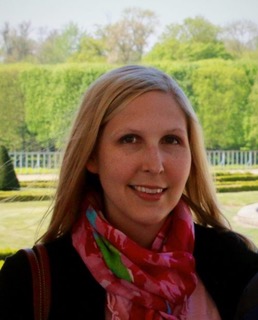 Bisous,
Angelina
The pictures with Petite Haus and the Peonies and Orange Blossoms name/logo are my own.  You may reuse them, so long as you give me credit.  If I find them being used inappropriately, I will ask them to be removed.
I also like to participate in link parties. Here is where I party.