I love burning scented candles year round, but I especially love burning them during the holidays.  This list of Christmas candles are the candles you are really wanting to buy for yourself, but are also hoping someone may buy for you! They make great gifts and especially hostess gifts!
Since I burn a candle nearly nightly, I burn through a lot of candles.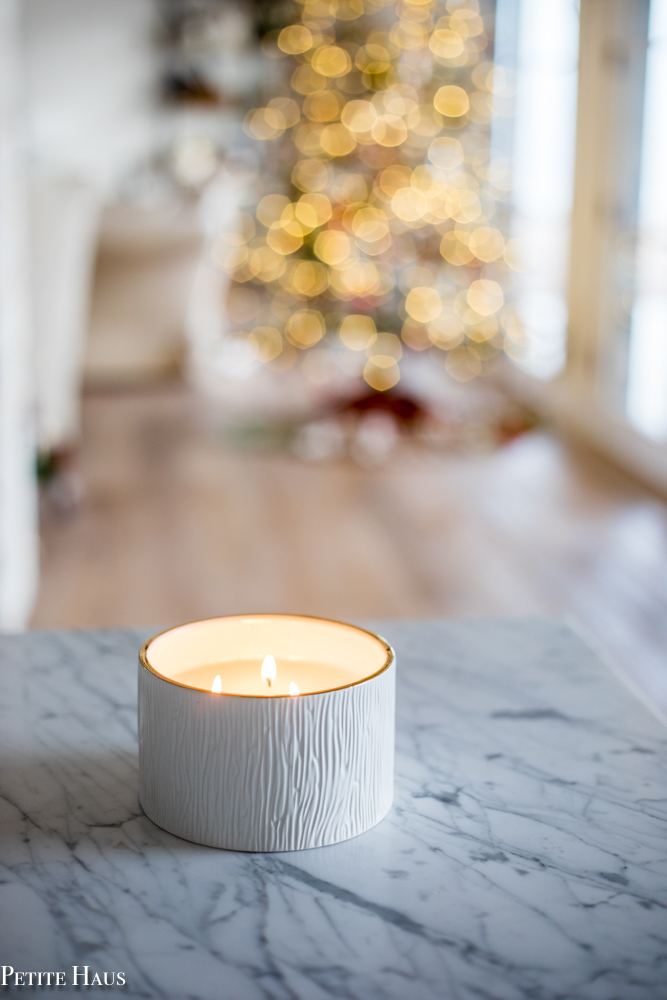 How many times have you opened a Christmas candle only to quickly recover it with the lid while making a face?
Well, with these Christmas candles that I am sharing with you, I promise you that you should not be making a Mr. Yuck face!
Let's just start it out with my favorite Christmas candle (this post contains affiliate links)-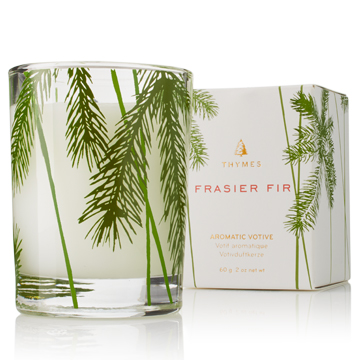 Thymes Frasier Fir
The scent of Siberian Fir needles with cedar wood and sandalwood create a just-cut forest fragrance that evokes warmth and comfort.  If you love pine-scented candles, this is by far the absolute best one out there today that smells just like freshly cut tree! Here is theUnder $20 candle
 if you want to try it! I also have the reed diffuser which I bought several seasons ago.  I use the Frasier Fir Reed Diffuser Oil Refill to refill it for a fraction of the cost of the diffusers themselves. I like to place them throughout the house so it smells like Christmas, such as in the guest powder room and the living room!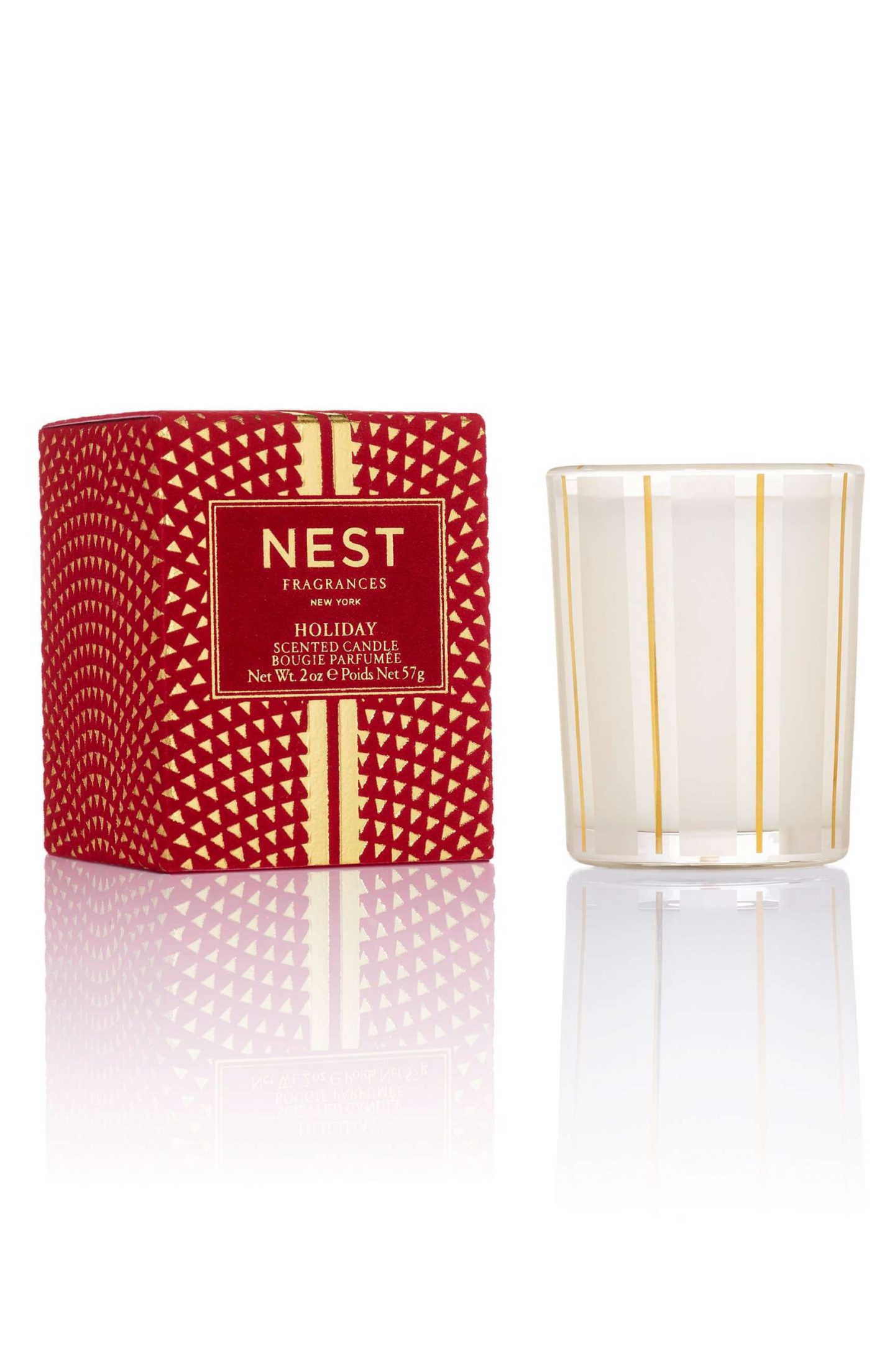 Holiday by NEST, with notes of pomegranate, mandarin orange, pine, cloves and cinnamon with a hint of vanilla and amber! If you are not into pine scents, this is my favorite non-pine-scent Christmas candle!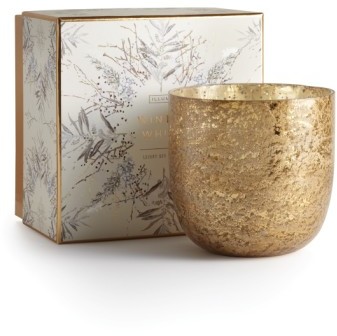 Illume Balsam and Cedar. Another great pine scented candle. Balsam and oak moss with notes of cedar wood, cinnamon and eucalyptus create a festive atmosphere. I have never burned it because everytime I have tried to buy it it has been sold out in the bigger size!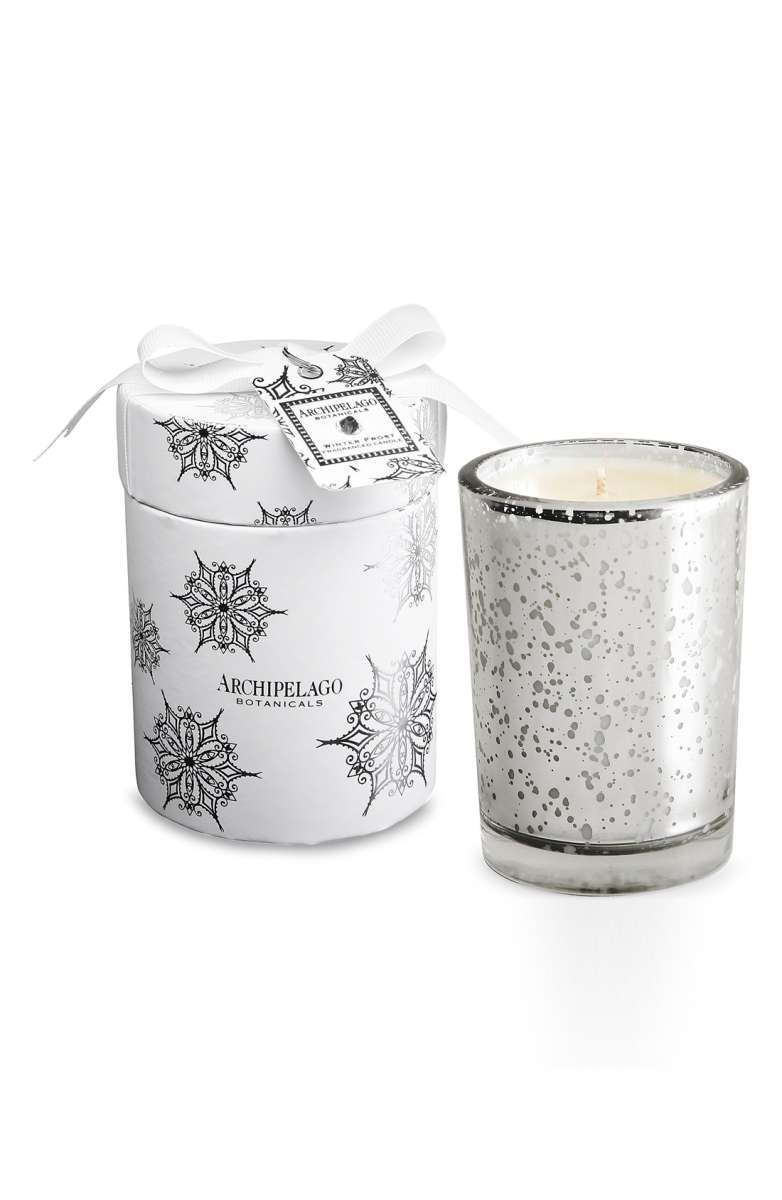 Winter Frost.  It smells of white birch, evergreen needles, sage, clementine, green moss, and clear amber.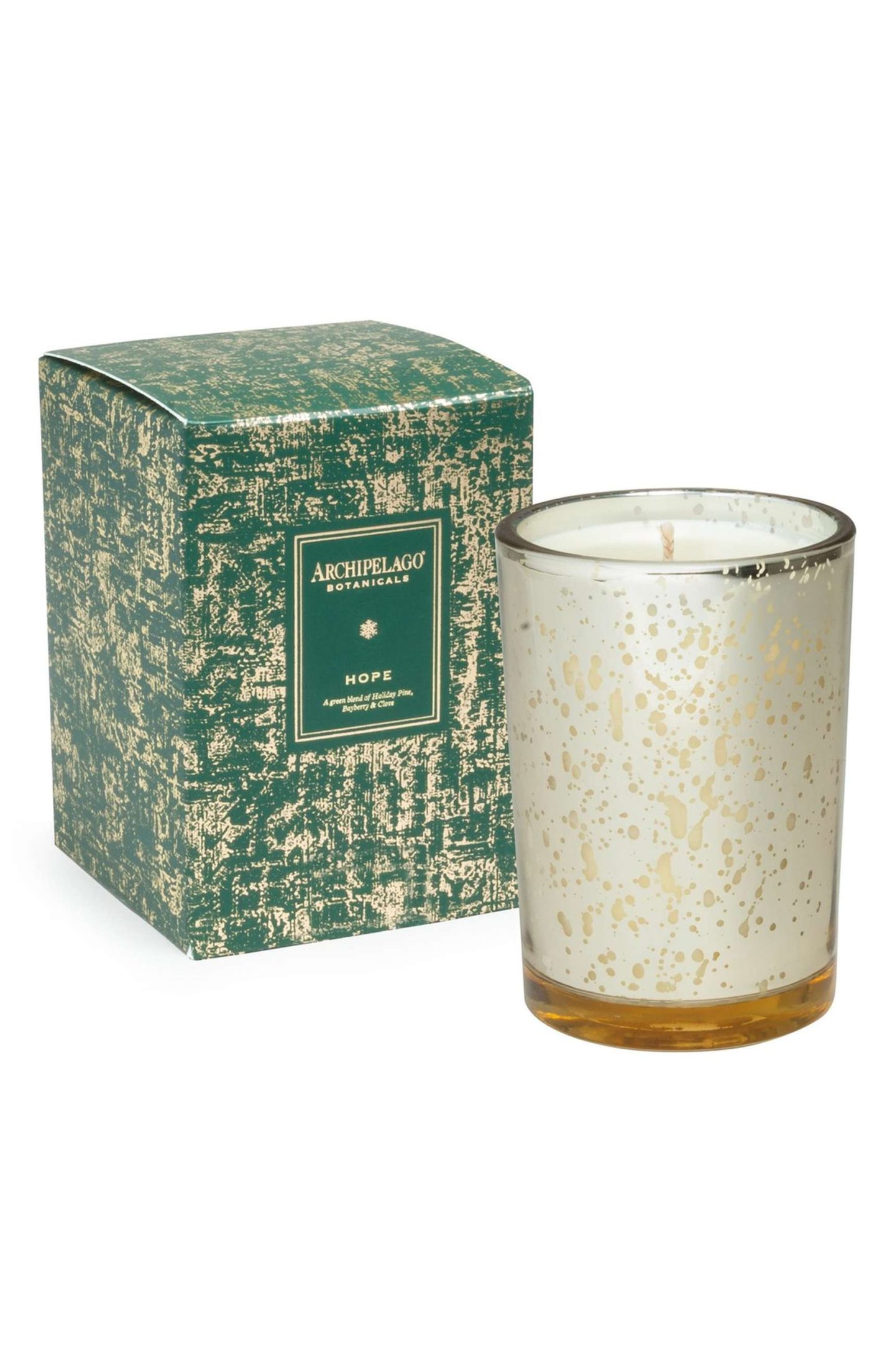 Hope of the Season. The notes of this candle are lime zest, maple leaf, fir balsam, cedarwood, forest musk.  I also love this candle too!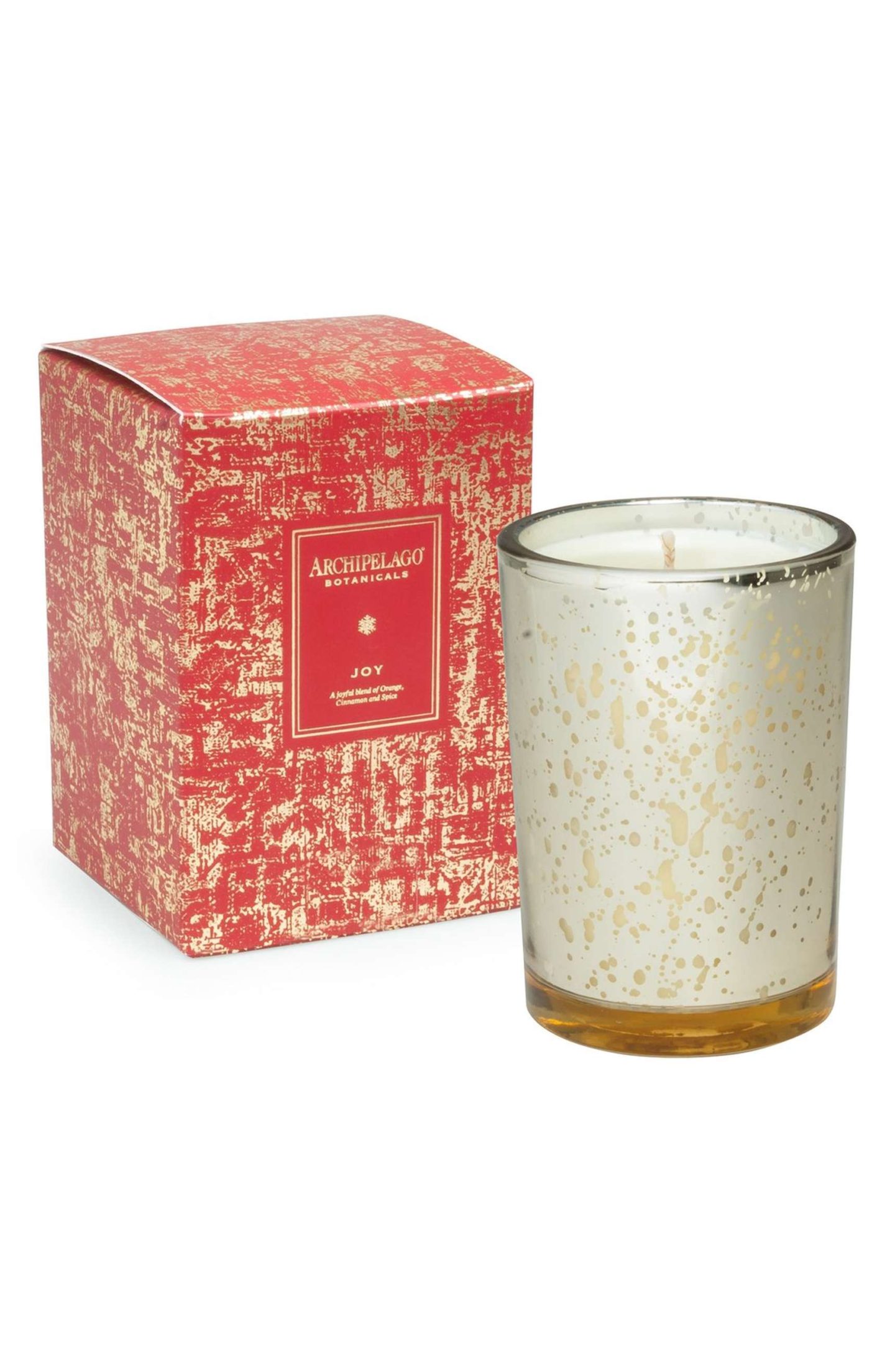 Joy of the Season. It smells of apple, clementine, orange zest, pinot noir, grape, clove, cinnamon, tea leaves, vanilla bean, white musk. Another great non-pine scent for the holidays.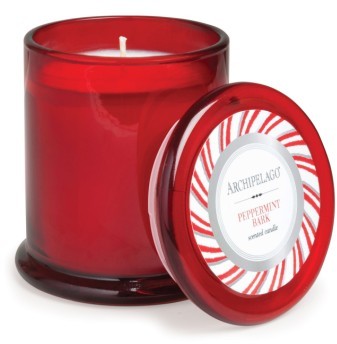 Peppermint Bark. Crushed peppermint bark, chocolate and mint leaf.  So good you almost want to lick it!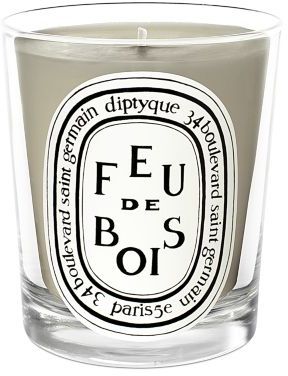 Feu de Bois by Diptyque  It smells just like a wood-burning fire.  I had it on my Fall candle list too, but I use it through the Winter as well!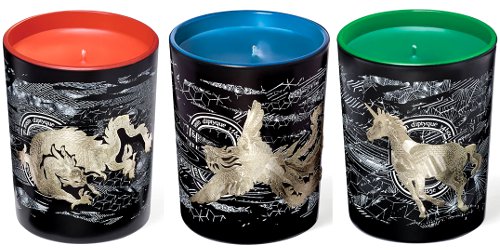 Diptyque Holiday 2017 – there are three scented Christmas candles here and certainly you will find one you like. Fiery Orange:  Blood orange from Italy, smoky wood and cloves cracking joyfully in a burning fire. Incense Tears: Fragrant leaves and laurels with bits of cinnamon and myrrh.  Frosted Forest: Fir needles, hinoki wood and mint mix intimately to compose the rare aromas of lush frosted forests.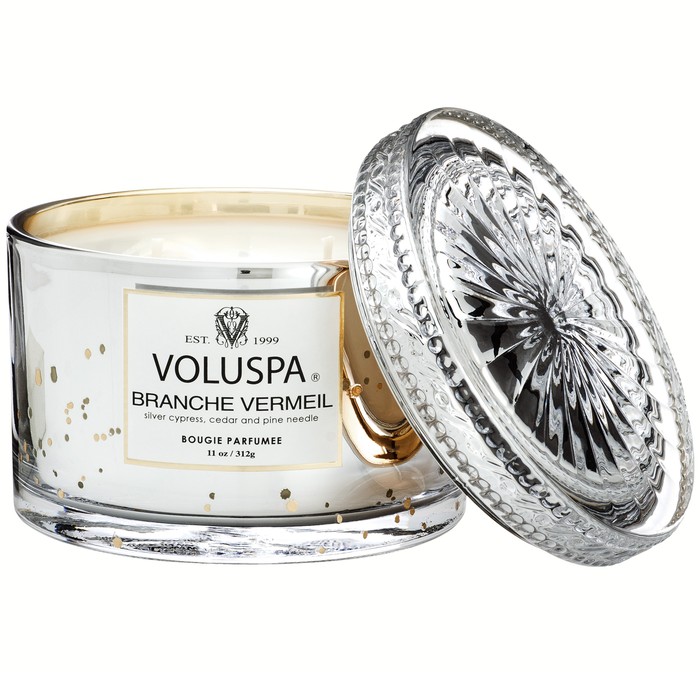 Branche Vermeil by Voluspa: Notes of Silver Cypress, Cedar, Pine Needles. How cute is the candle jar?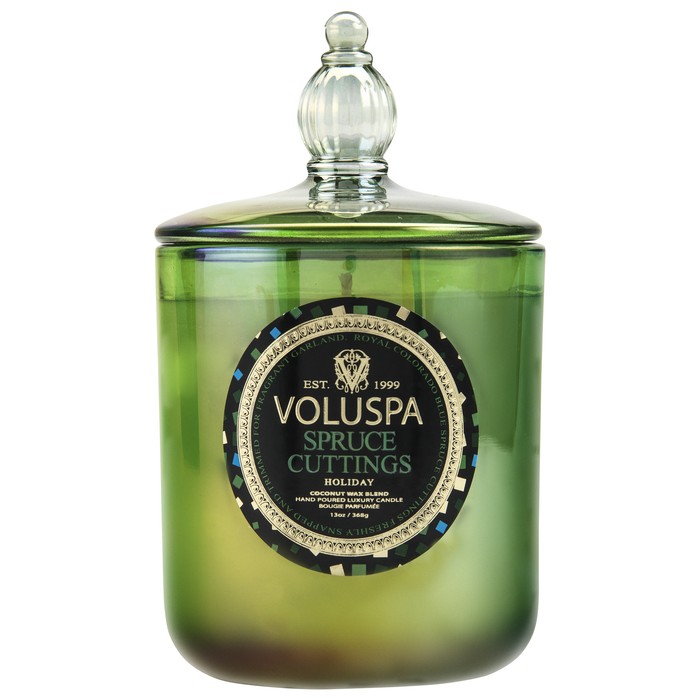 Spruce Cuttings by Voluspa: Notes of Royal Colorado Blue Spruce Cuttings, Trimmed for Fragrant Garland. Note, the one in the specific vase in the picture is sold out, but you can still get it in their holiday set.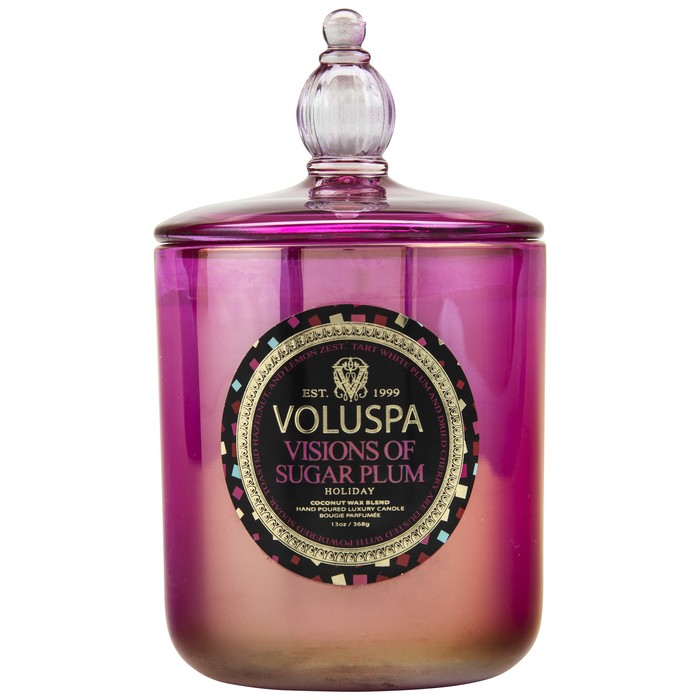 Visions of Sugar Plum by Voluspa: Notes of Tart White Plum and Dried Cherry, Dusted with Powdered Sugar, Toasted Hazelnut, Lemon Zest. Note, the one in the specific vase in the picture is sold out, but you can still get it in their holiday set.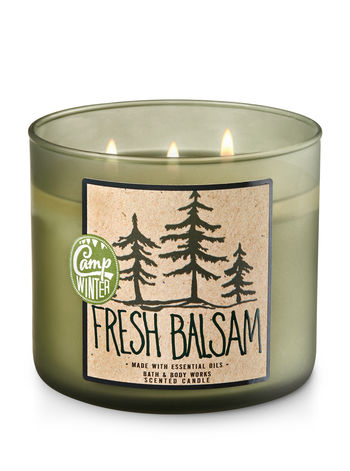 Fresh Balsam by Bath and Body Works: Made with Pine, Cedarwood and Eucalyptus Essential Oils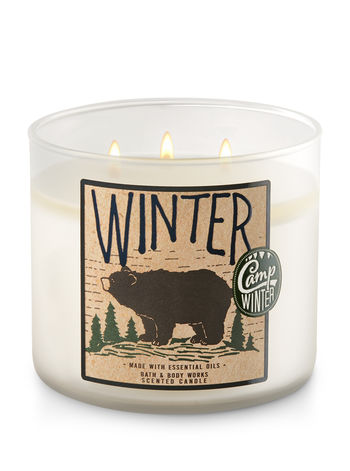 Winter by Bath and Body Works: Made with Orange and Fir Needle Essential Oils and notes of Clove
SaveSaveSaveSave
SaveSave
SaveSave