Weddings are full of beauty and we can continue to draw inspiration from them even if we are not getting married! Let's take a look at some wedding tables and how we can use them in our own Thanksgiving tables!
Use Metallic Tones
This beautiful table consists of beautiful shades of gold and silver.  I think most of us having various pieces of gold and silver toned and it is okay to mix and match them!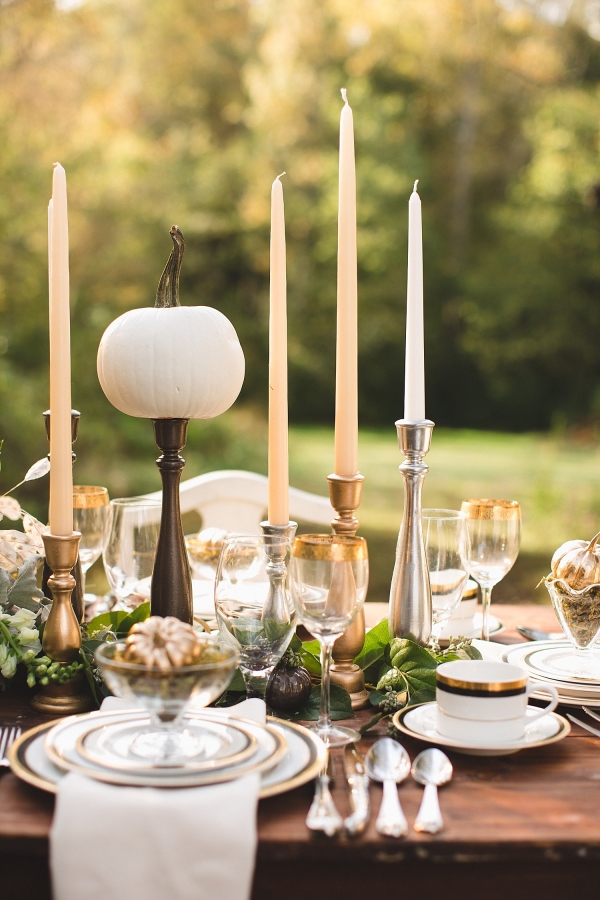 Photo by JoPhoto
The use of a copper charger adds a fun Fall twist to this table.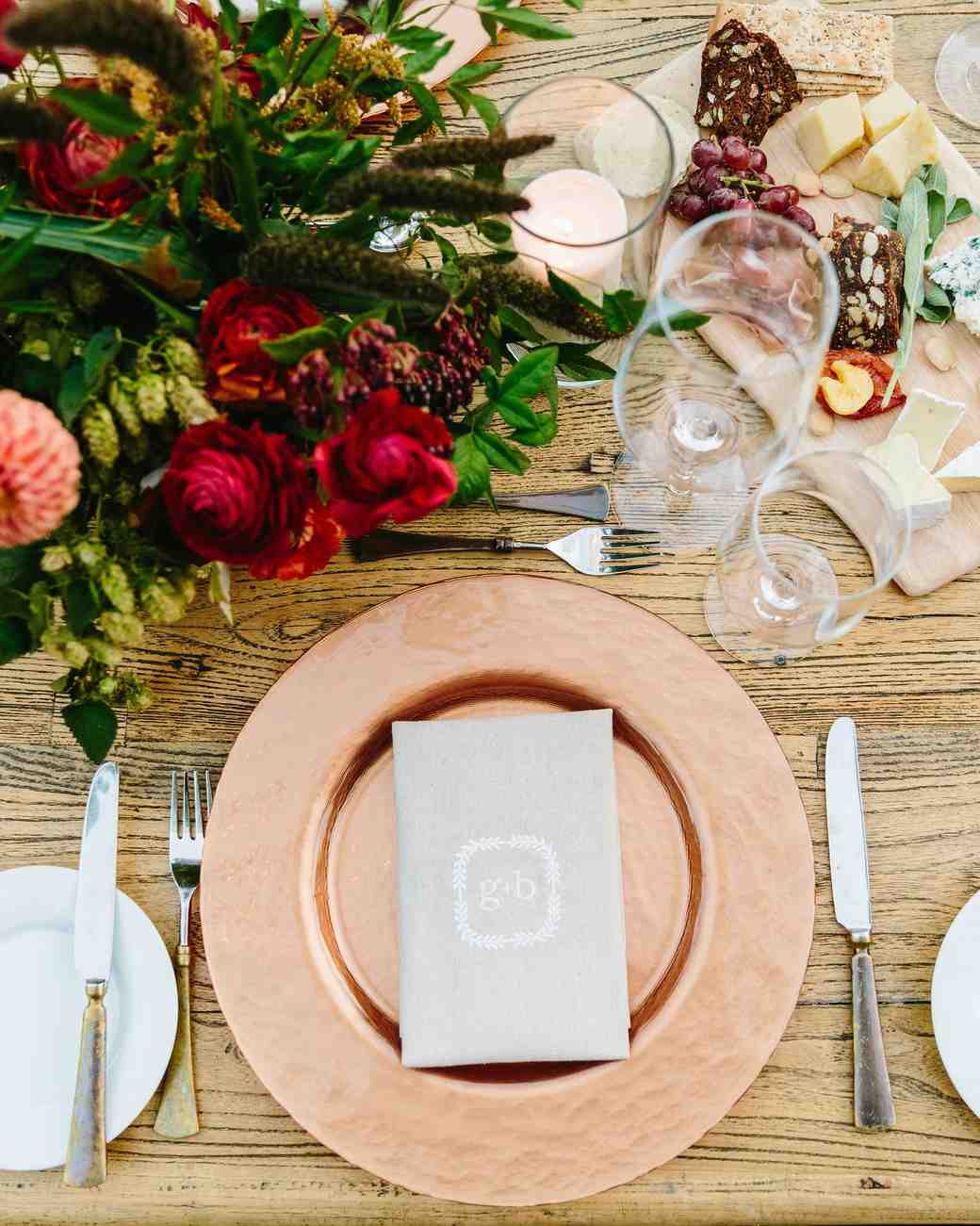 Photo: Jodee Debes Photography
Add Fruit to Your Centerpiece
Now this is my favorite way to decorate for Thanksgiving as you can see here!  I love adding fruit to the centerpiece as Thanksgiving as it reminds me that we are in the season of harvest.  I love the use of persimmons tucked into the roses and peonies below.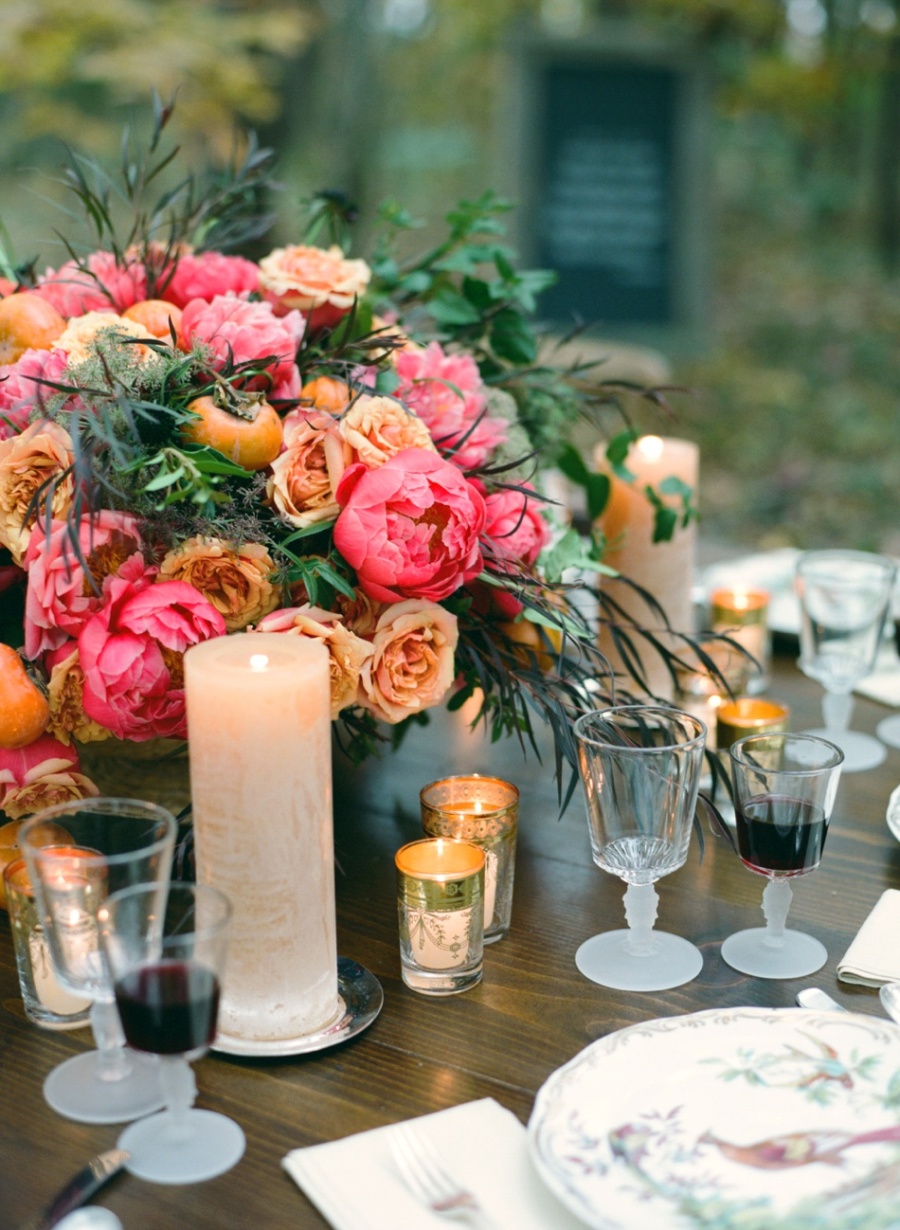 Photo: MEG RUNION
I love the use of berries and various fruits as name card holders here.  The white hydrangeas and roses are refreshing as well.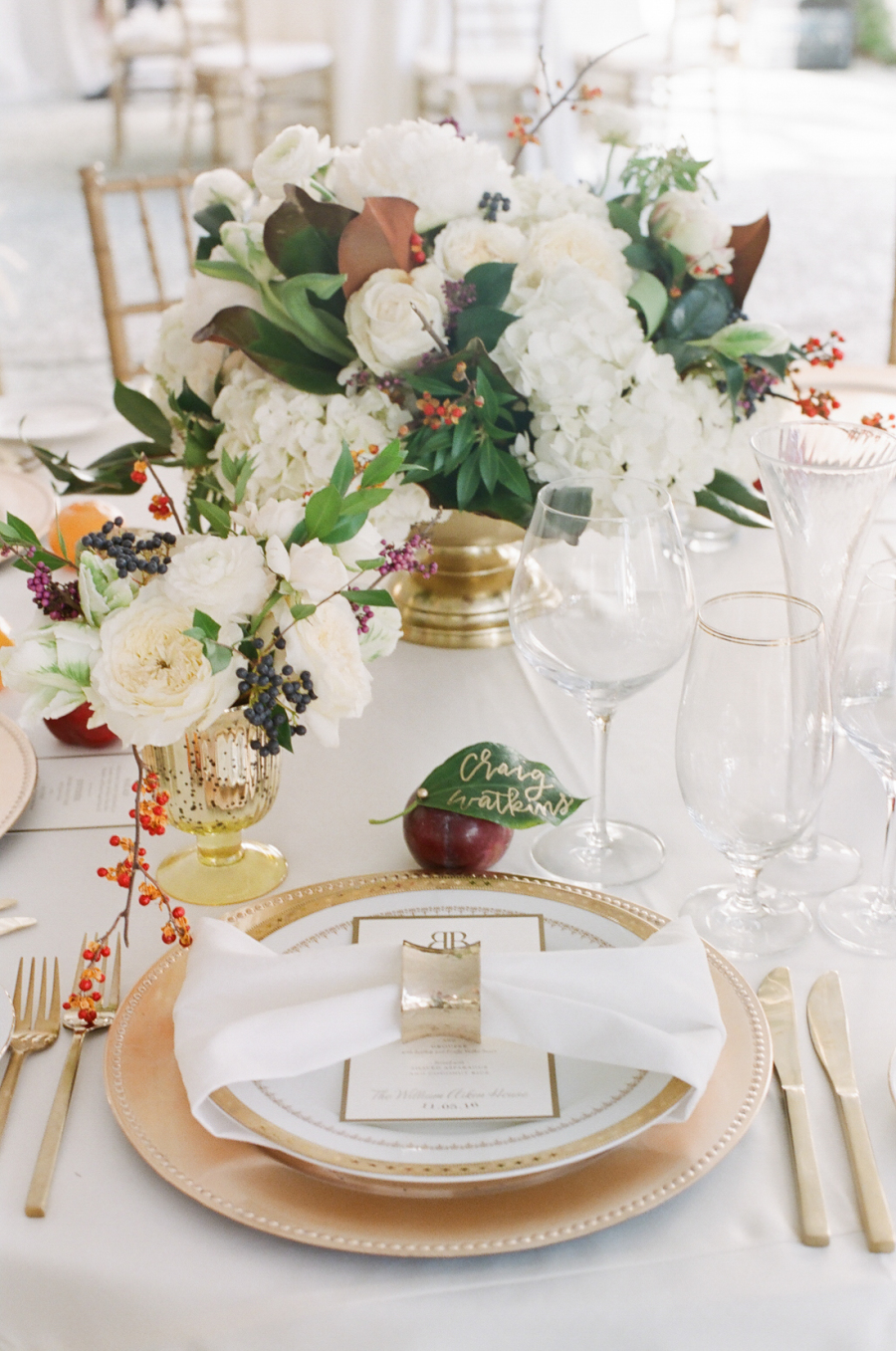 Photo: Ashley Seawell Photography
The pomegranates in this floral arrangement are perfect for your Thanksgiving table.  Also, do you spy some Fall leaves tucked in there? You can just pick out some from your own yard and add them to your centerpiece!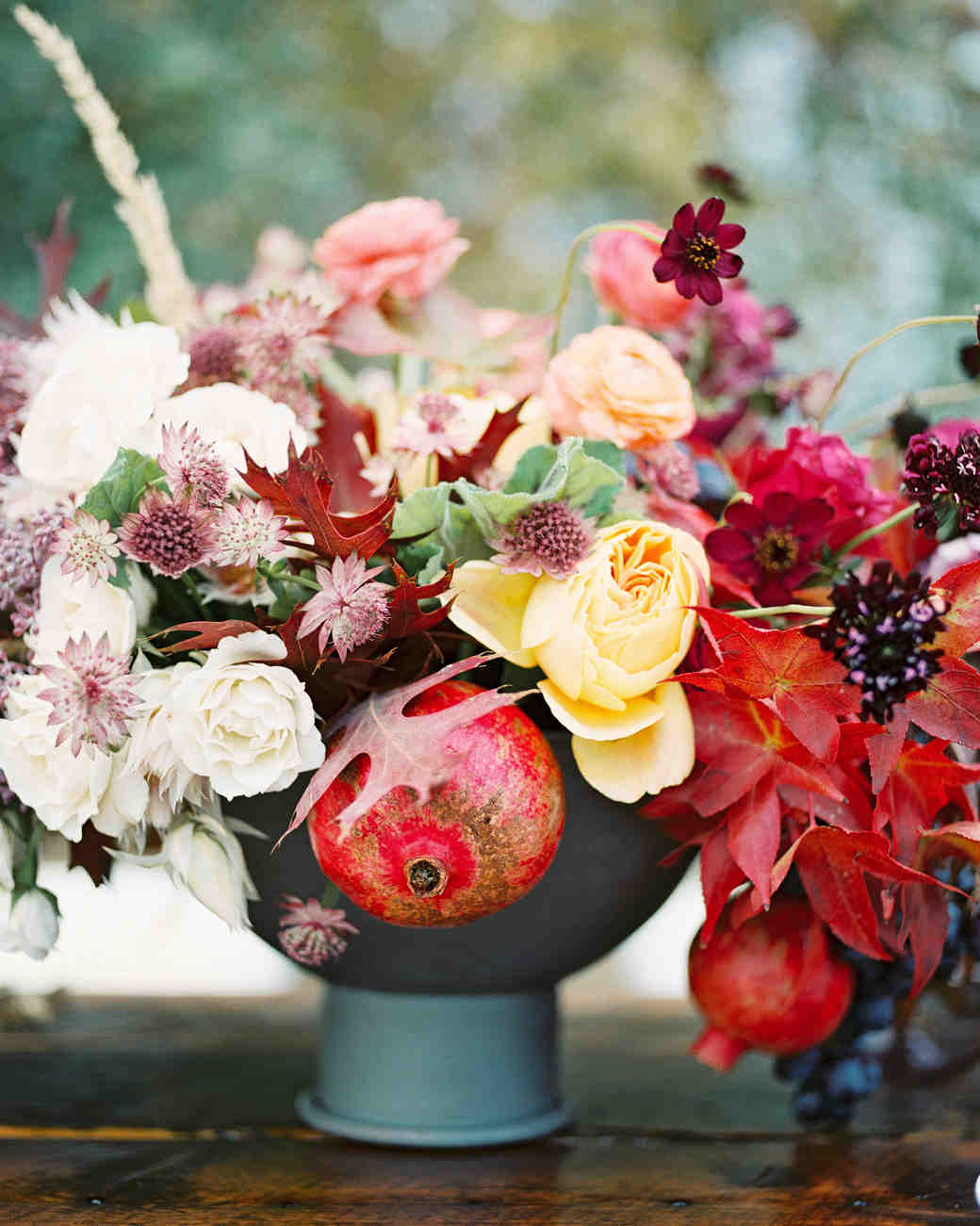 Photo: Callie Hobbs Photography
Use Jewel Tones
I love the deep hues of these flowers in the pictures.  Using jewel tones for your Thanksgiving table is an easy way to transition into the Christmas season.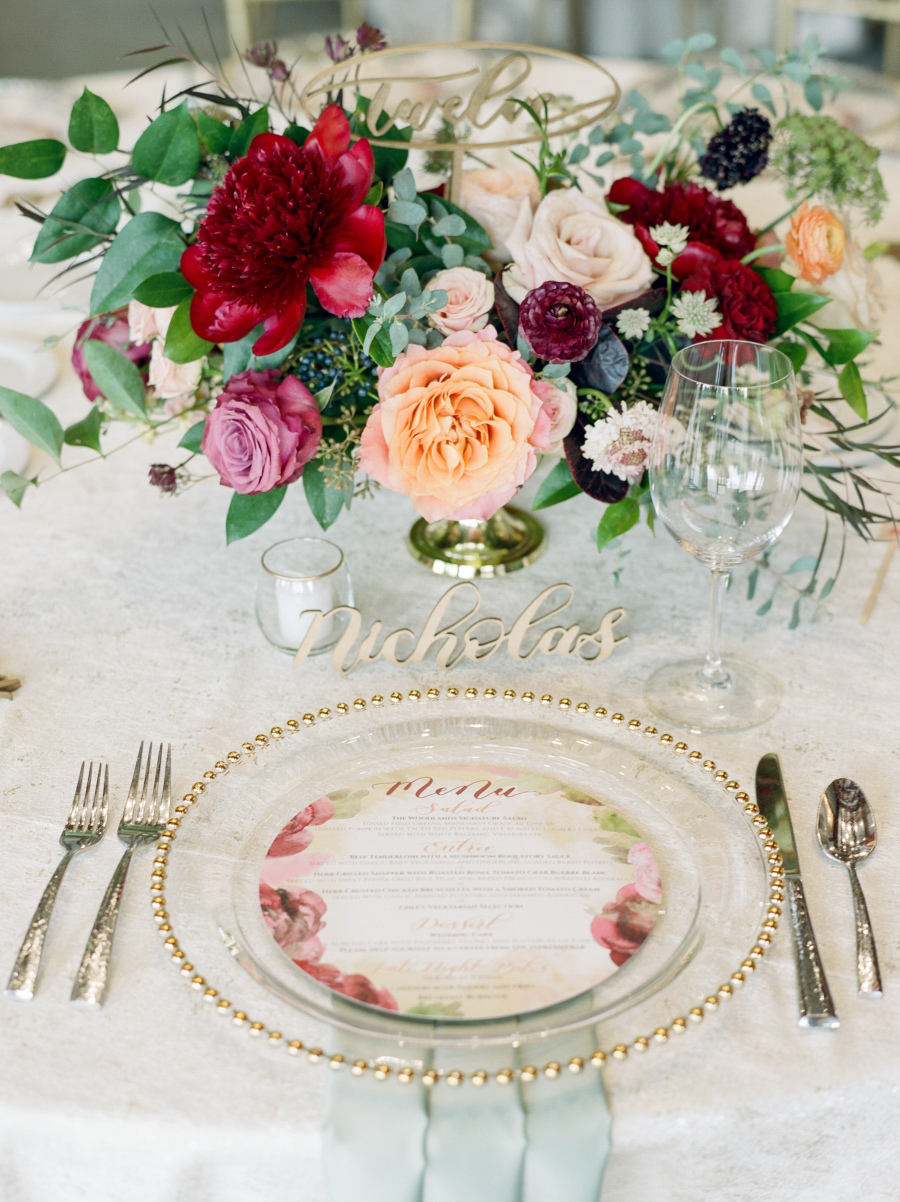 Photo: Dana Fernandez Photograph
The table below uses beautiful amaryllis in the floral arrangement.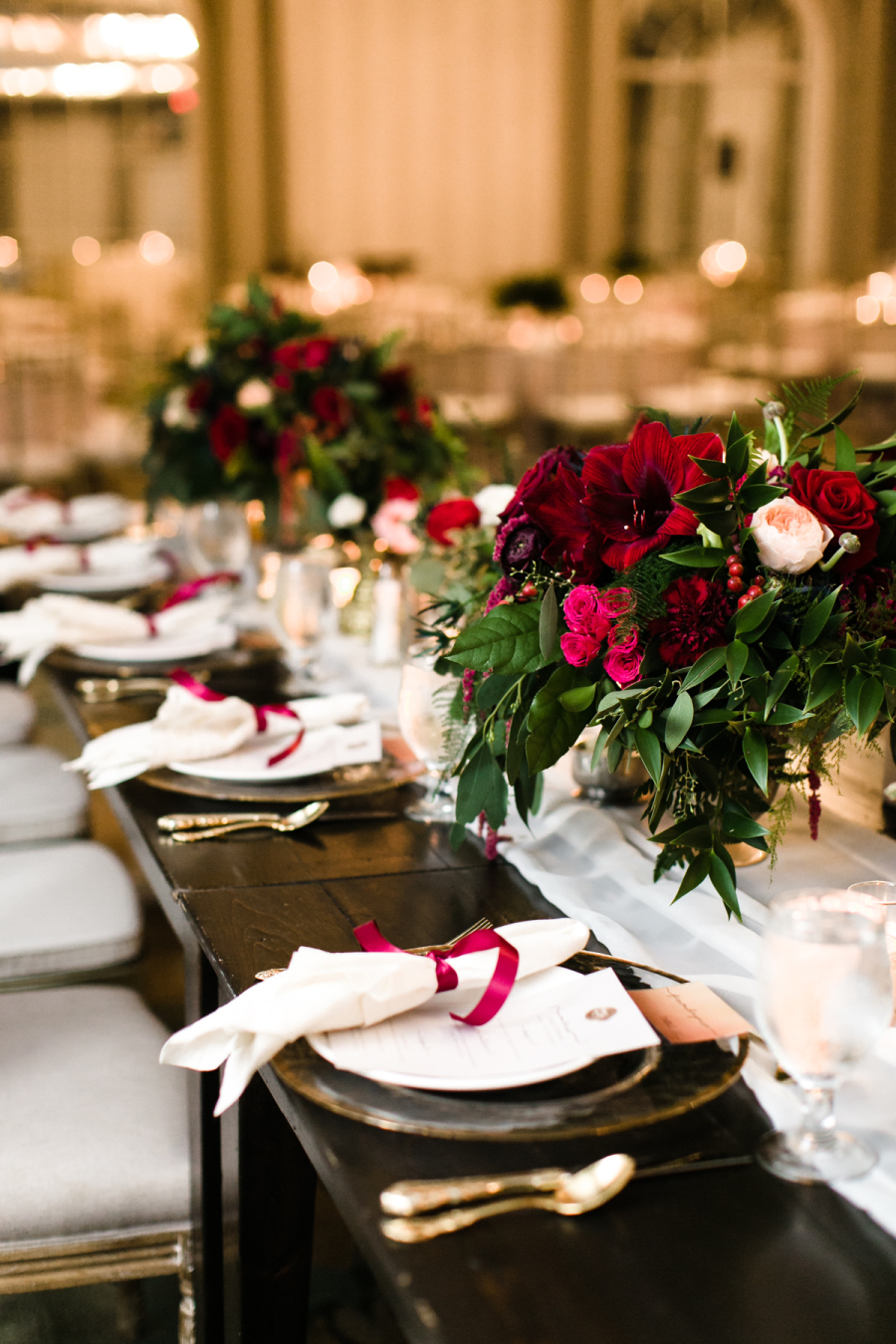 Photo: Lance Nicoll Photography/
Use Pumpkins as Place Card Holders
Have little pumpkins left over from Halloween? Use them as place card holders! I love how this pretty French blue ribbon is attached to the pumpkins.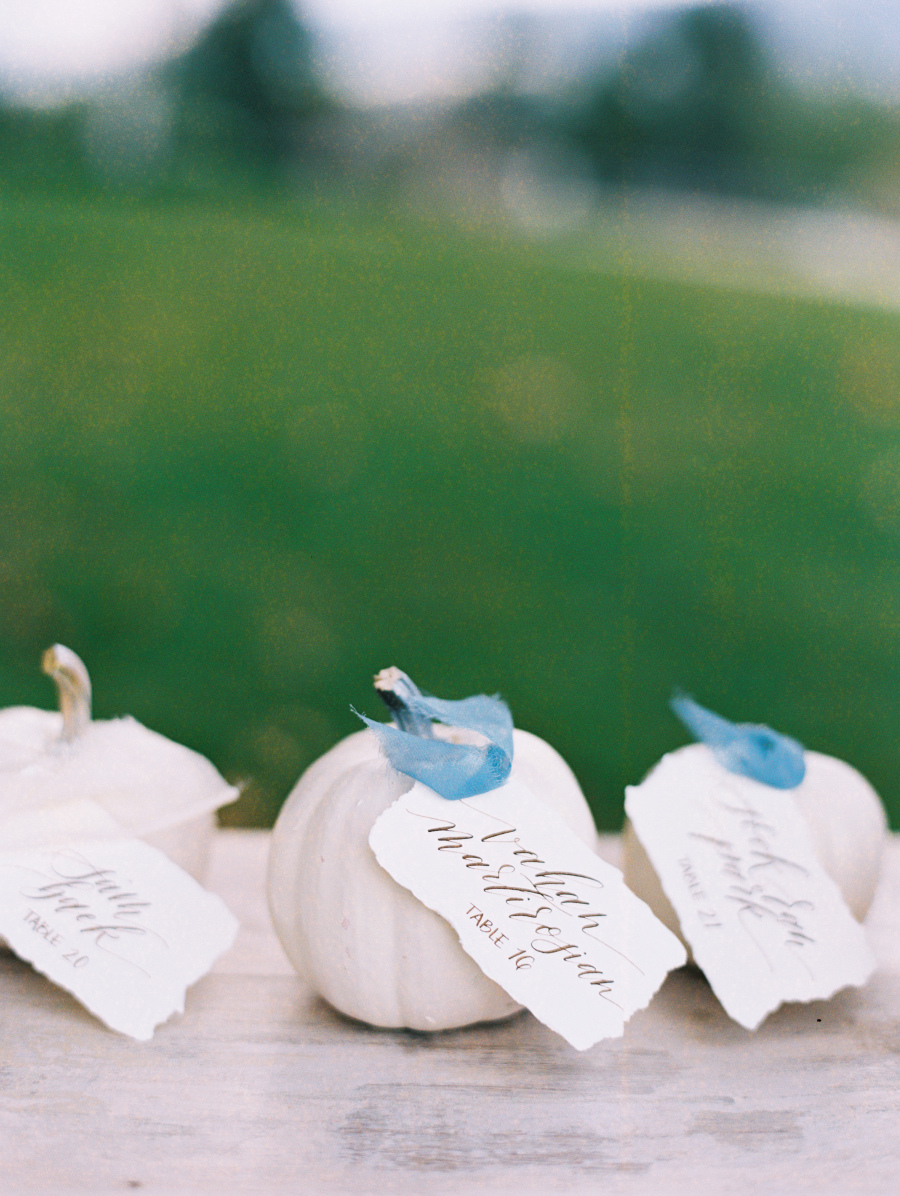 Using metallic tones and jewel tones are perfect for your Thanksgiving table.  I also love the use of fruit in the centerpiece.  Usually by Thanksgiving I am kind of burned out from pumpkins, so I like the idea of just using them as place cards holders as above.