Paperwhites are one my favorite things for the Christmas season.  I love how their fragrance fills the room!
Paperwhites are a type of Narcissus, "Ziva" to be exact.  They can be forced to bloom inside between October through February!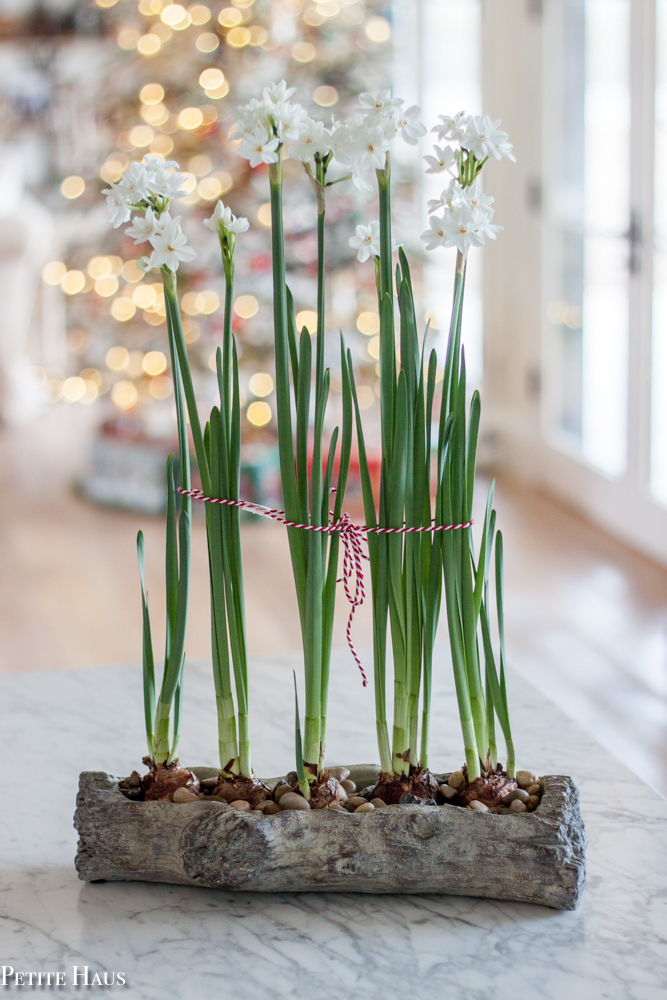 It takes 4-6 weeks after planting to get them to bloom, so they say…
But my first bloom appeared on the 19th day! WHAT?! So, they were already starting to bloom for Thanksgiving…. uh, how can this be? Literally everything grows better in California, so it seems!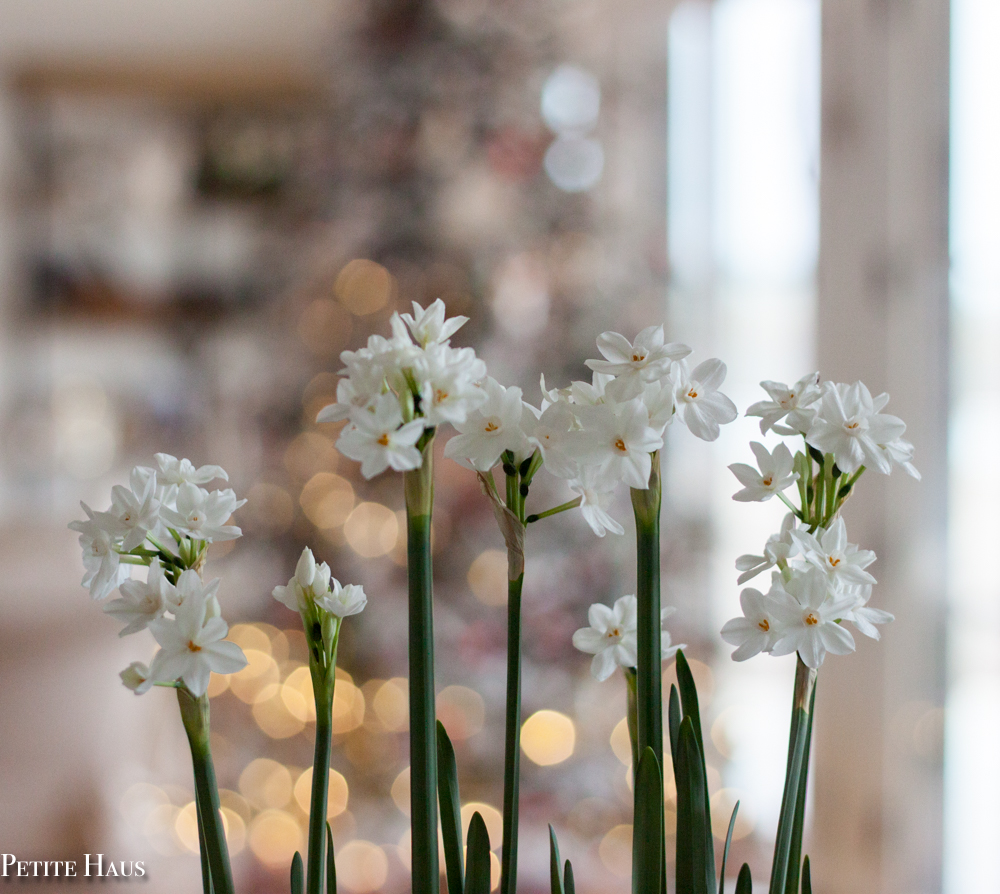 I posted a similar picture earlier on my instagram and had many questions as to where I found these faux bois planters.  I got them at a local floral supply market, but I see that Anthropologie carries very similar ones here: Faux Bois Planter – 3 sizes. AND they have three different sizes, which is great!
As you may have noticed, they do like to fall over.  I just tied some baker's twine around mine to keep them standing.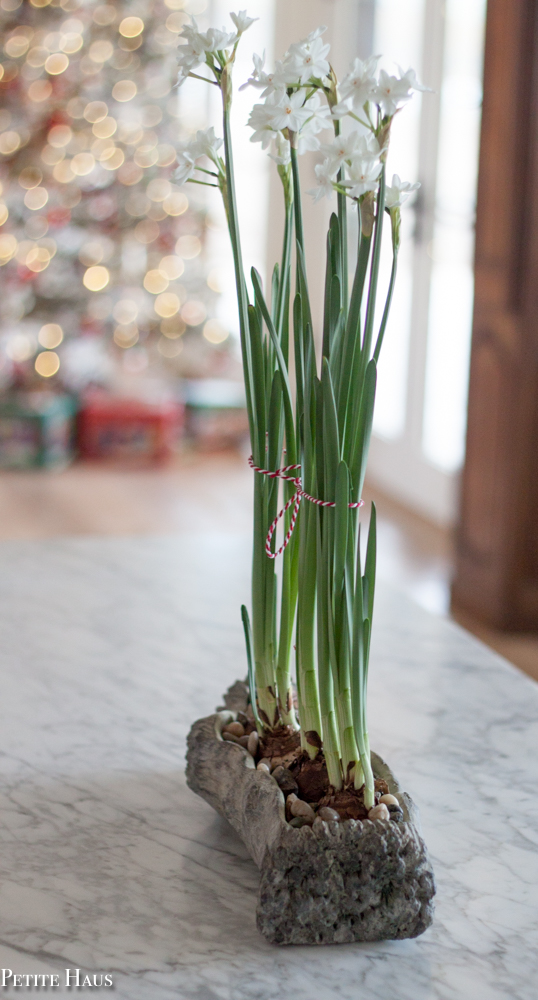 I stuck one in a chipped antique cup that I found – thought it would be perfect for Christmas.  I noticed this one is not growing as fast as the others are!
They are really easy to plant.  I got some rocks, placed a few on the bottom of the pot.  Then I placed my bulb.  Then I put more rocks on top. Done. Keep the roots wet but don't let the whole bulb sit in water – it will rot!
Anyway, it's not too late to plant your bulbs – they may not bloom on Christmas Day but they will be ready around the New Year! Perfect to take you through the Winter blues!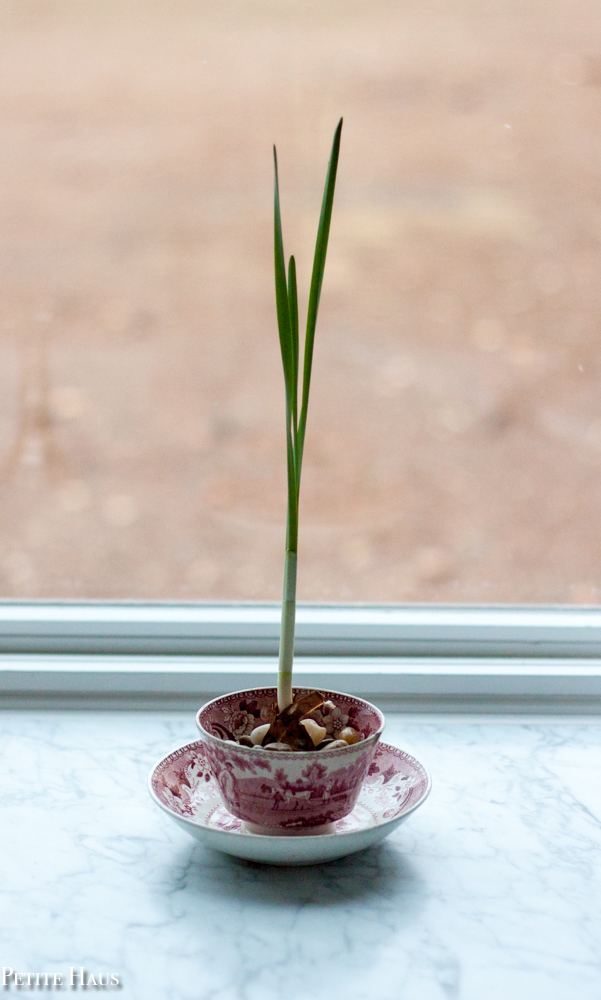 Judith at Botanic Bleu has a lot of tips on how to grow paper whites.  In fact, it was this post that reminded me to order them!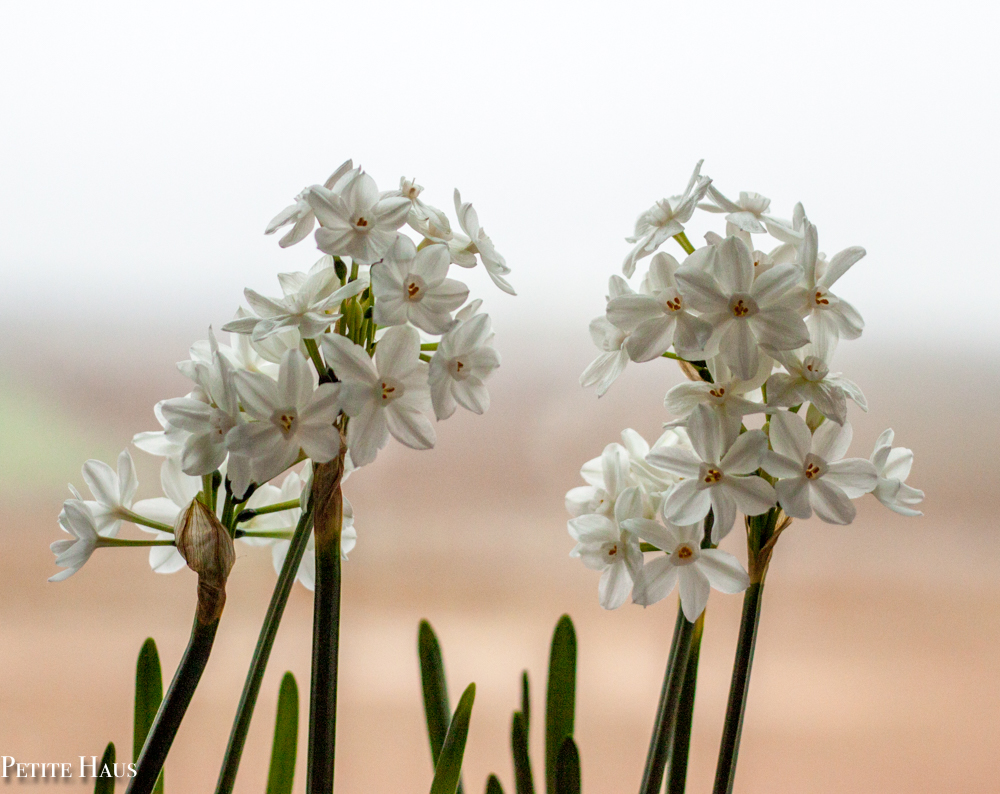 You can place them in any container… I'll share a few favorites from the internet.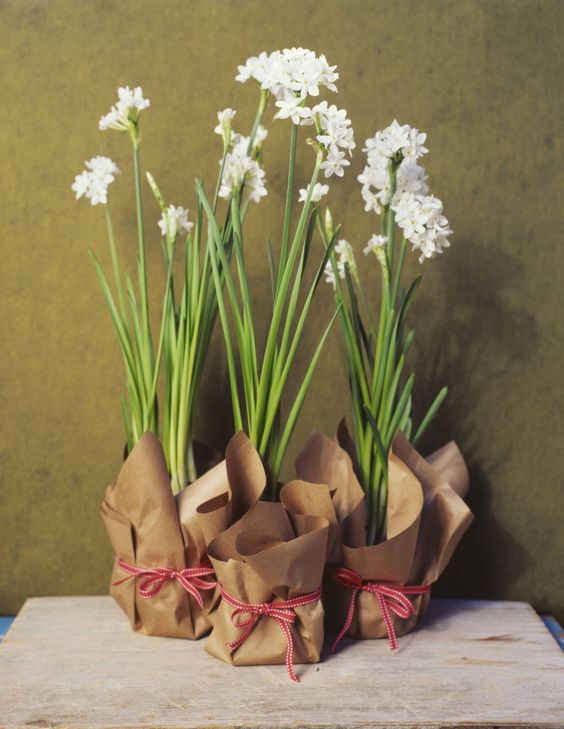 Oh, I found this great calendar on when to plant your bulbs from Empress of Dirt!  She also has more calendars for Amaryllis and other bulbs!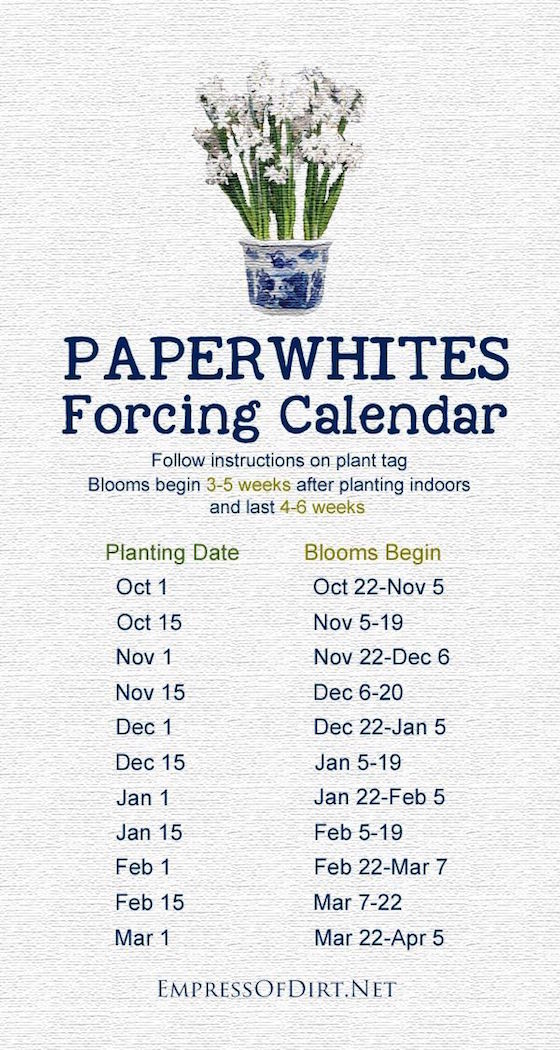 SaveSave