The theme for my Christmas table this year was inspired by my Christmas tablecloth – a Gingerbread Christmas table!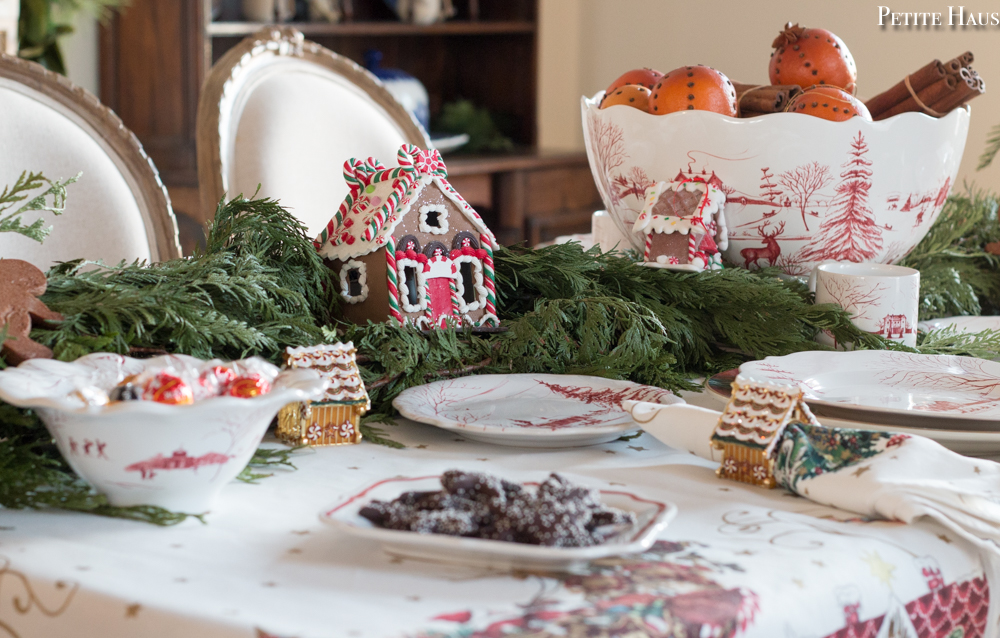 We picked up this tablecloth several years ago at Williams-Sonoma.   I love the gingerbread houses on it!  Then I had a lightbulb! Ah ha! I'll put gingerbread houses on my table!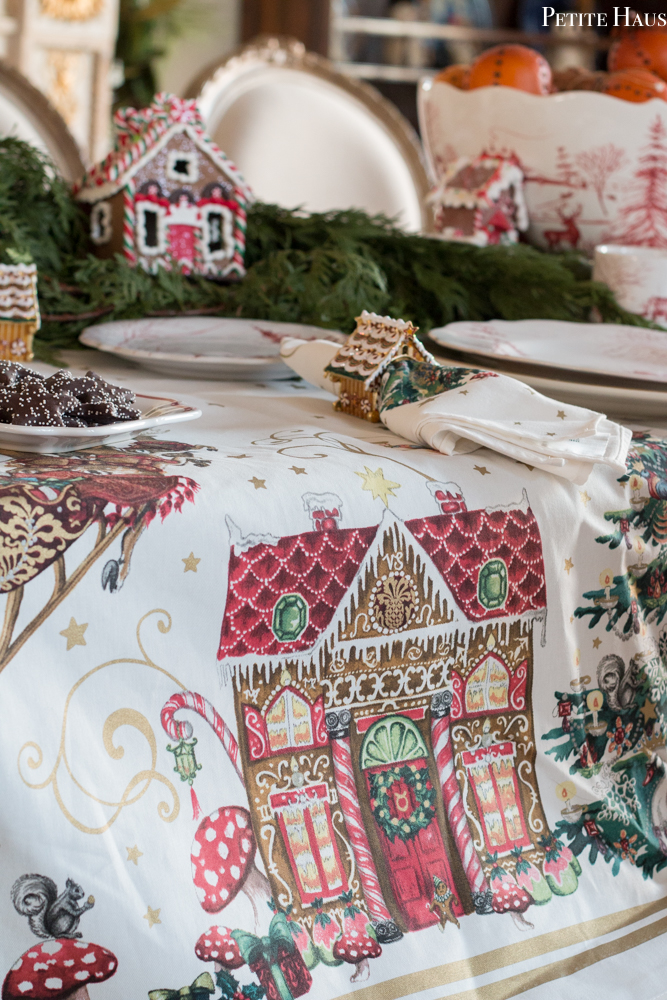 Last year during the after Christmas sales, I found these adorable gingerbread house napkin ring holders!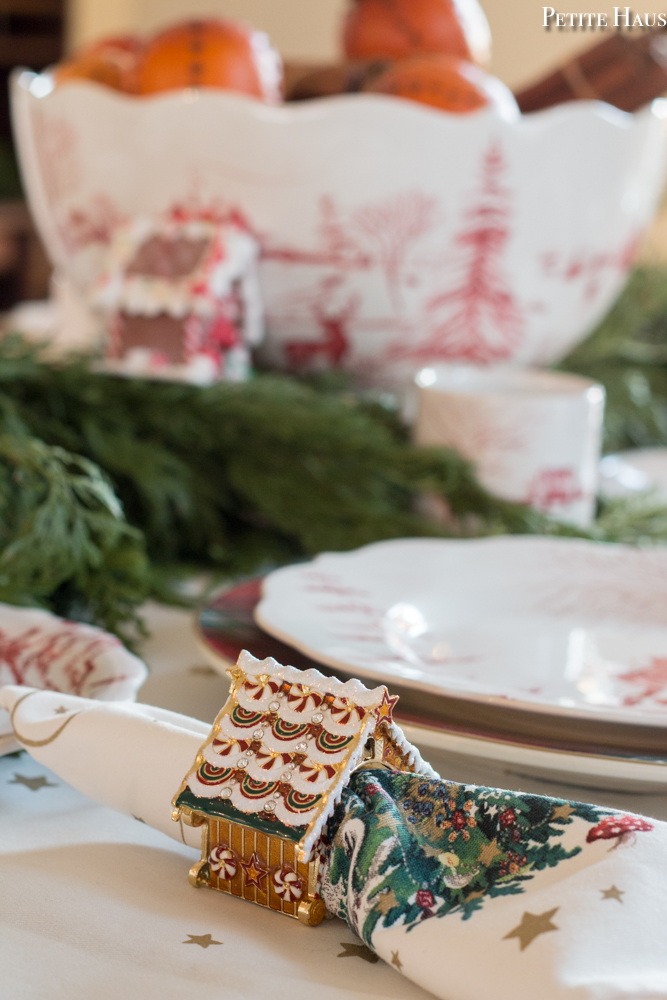 I had attempted to bake my own gingerbread houses from scratch for this.  It was a fail.  I rolled them too thick and then the icing was a bit too thin.  Needless to say, they fell apart despite my best efforts.  Oh well. I found these cute gingerbread houses instead.  Don't they look real? Had me fooled in the store!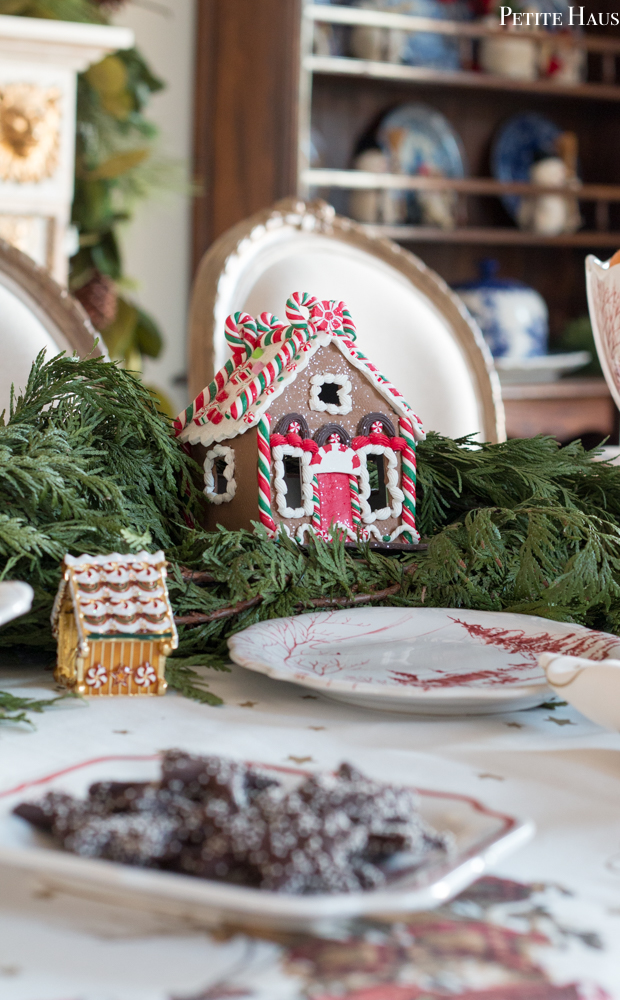 A few of the gingerbread remain though from my baking – so it wasn't a complete disaster!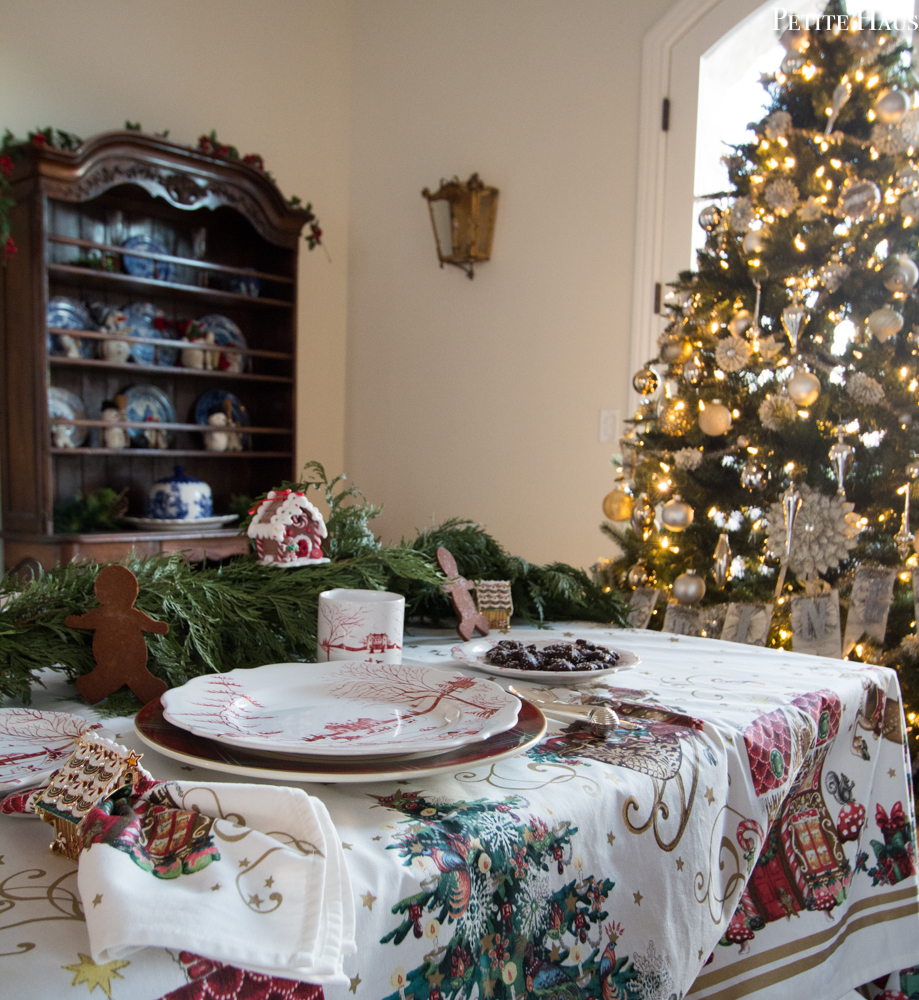 Here is a good look at the table cloth! I just adore it.  The trees have elements of the 12 days of Christmas in it!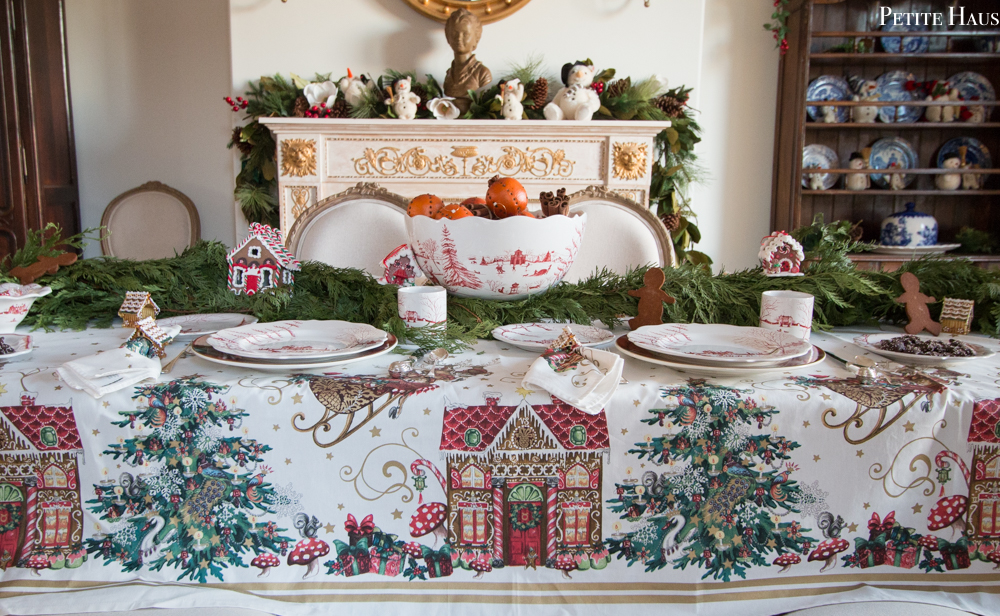 My favorite Christmas punchbowl has been the Christmas centerpiece since I bought it.  I am sure it will be the centerpiece for years!  It is filled with pomanders and cinnamon sticks. Smells delightful as you can imagine!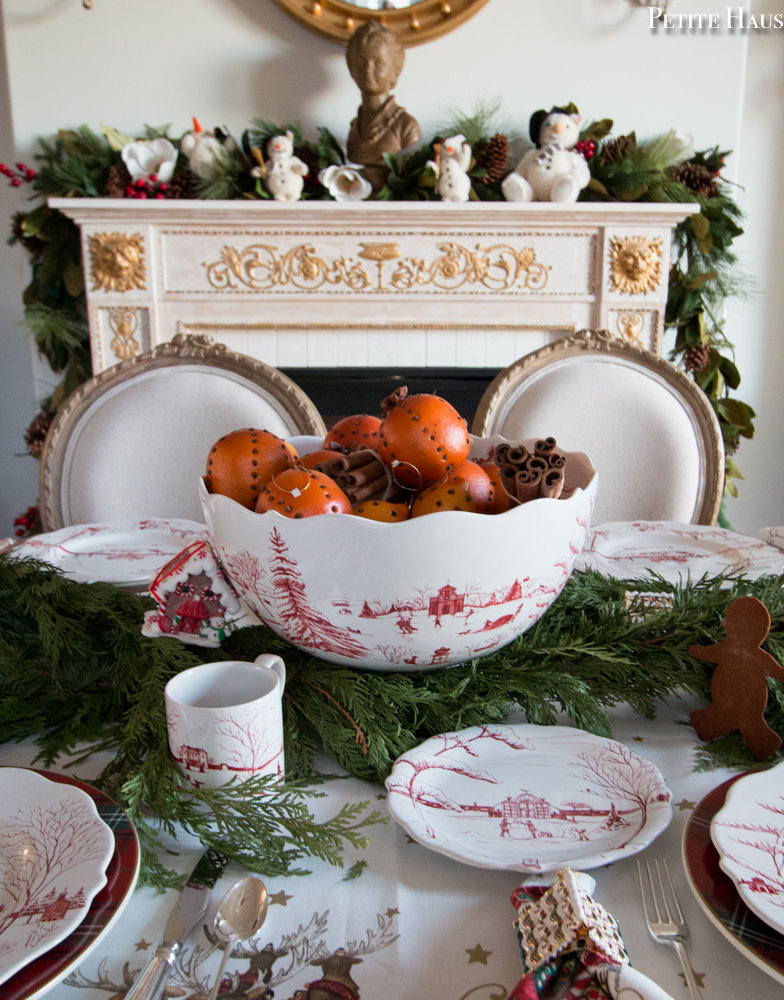 Fresh cedar garland remains – however I will have to move it when my relatives show up for Christmas so I can seat more at the table!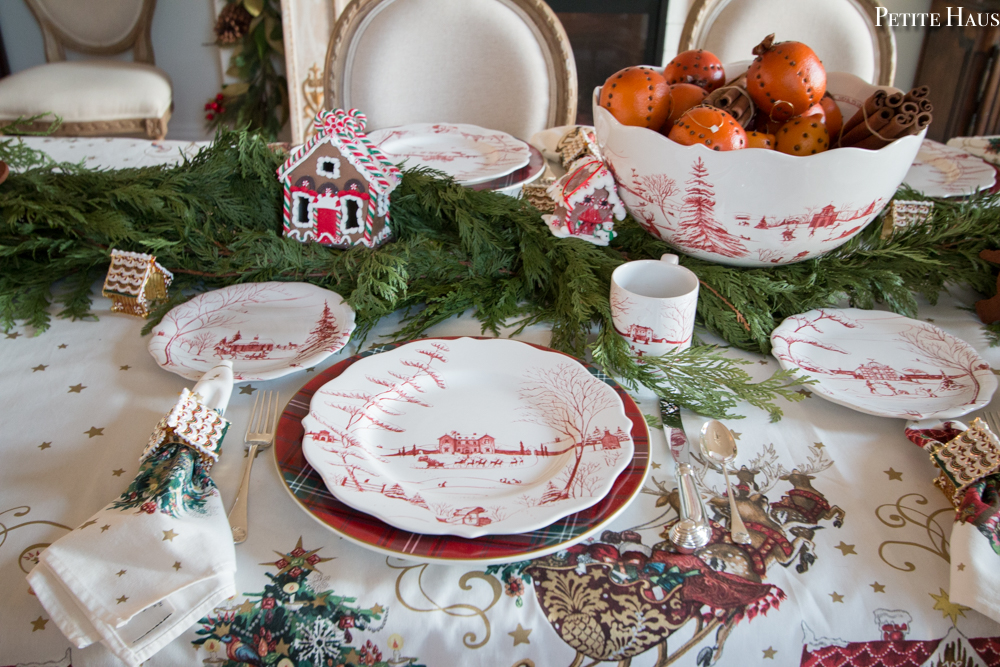 A few plates of sweets decorate the table too.  I notice I eat the most sweets per day in December above all the months.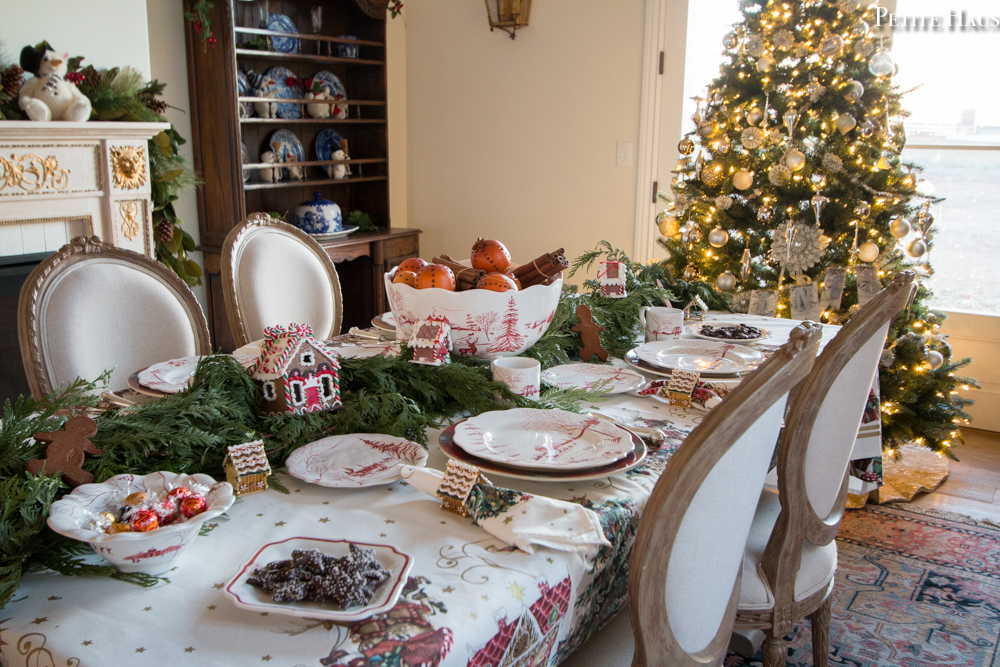 You can see the matching napkins that go with the tablecloth.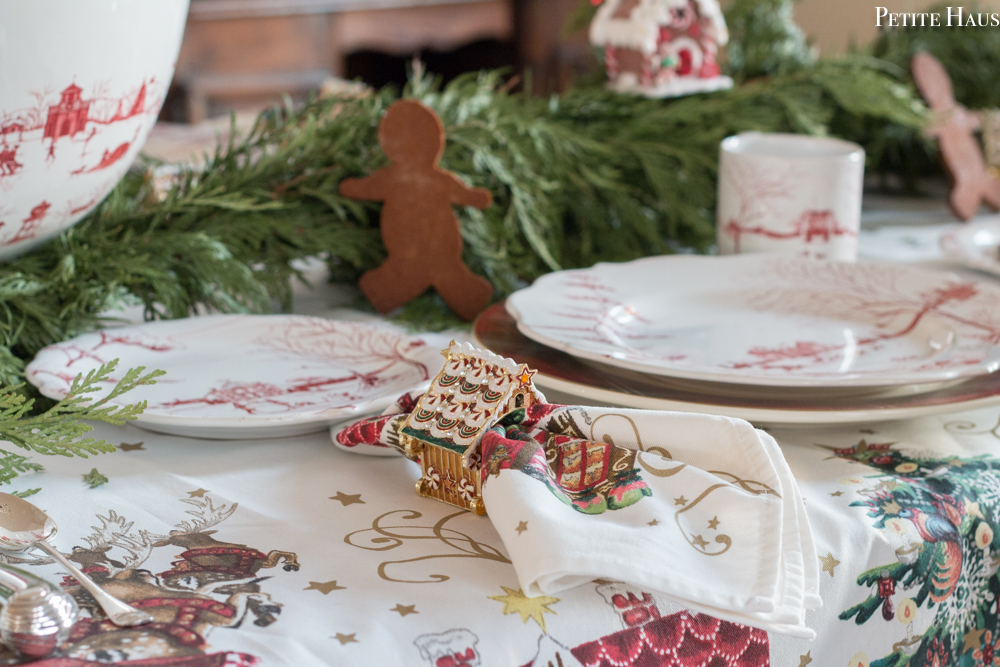 A last look at my gingerbread Christmas table!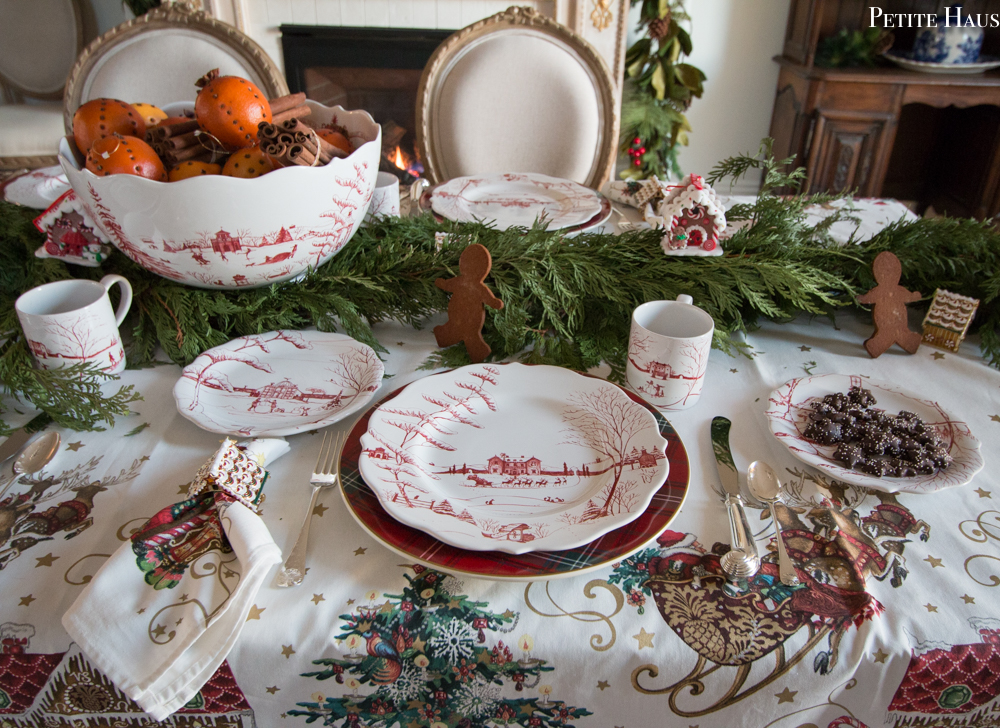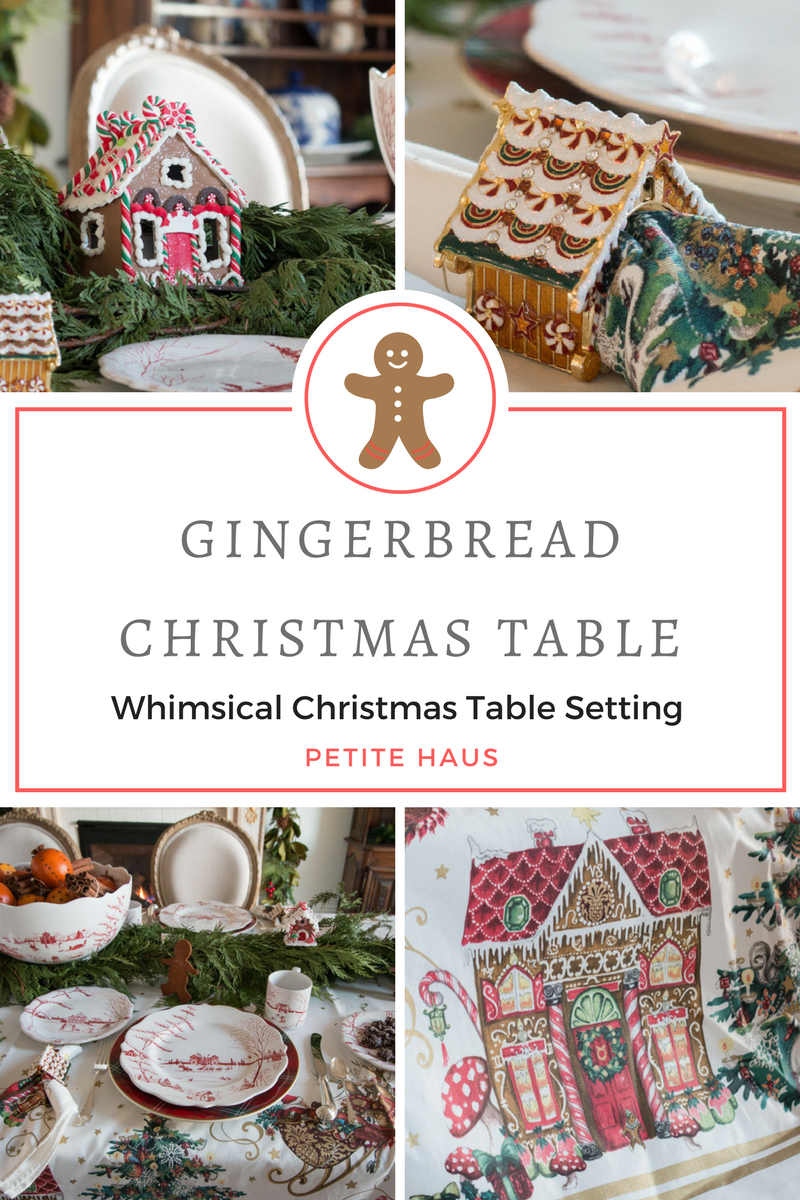 Shop the post (affiliate links):
SaveSave