Winter home decor picks with some hints of Spring!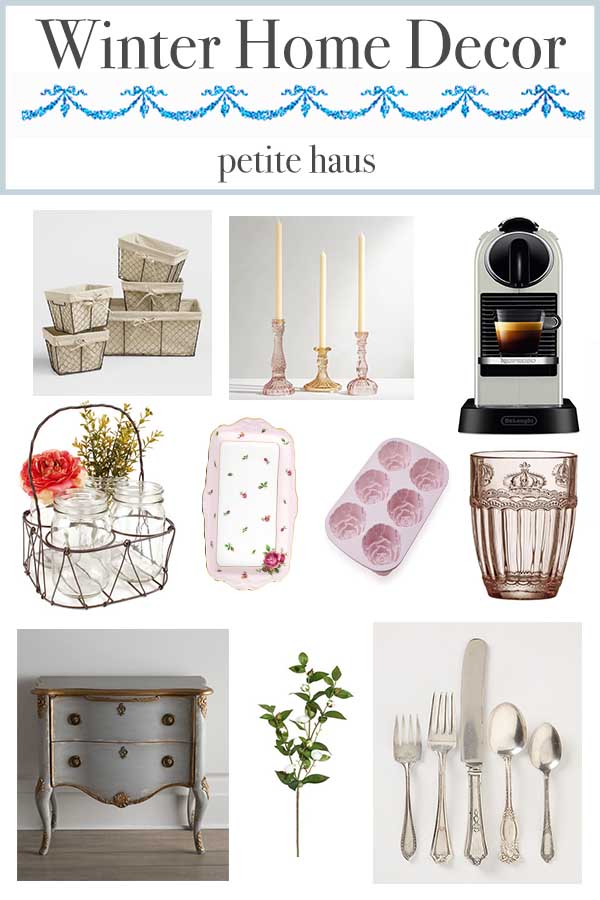 (contains affiliate links)
Top: Charlotte Lined Wire Baskets – great for organizing! Vintage Pressed Glass Candlestick Taper Holders – so pretty to head into Valentine's Day! Nespresso – perfect for those cold Winter nights!
Middle: 5-piece Table Vase Set – isn't it cute? Vintage Rose Sandwich Tray – I love how cheery this is and it would be perfect for Valentine's too! Silicone Rose Baking Mold – this would make some cute cakes! Victoria Crown Pink Glass – I adore this glass!
Bottom: French Chest : a perfect Winter blue! Artificial Tea Rose Stem – a bouquet of these would brighten Winter room! Vintage Flatware – I love this mismatch set!