I grew paper whites for the first time last year for Christmas.  But I planted them way too soon and they were already done blooming before Christmas.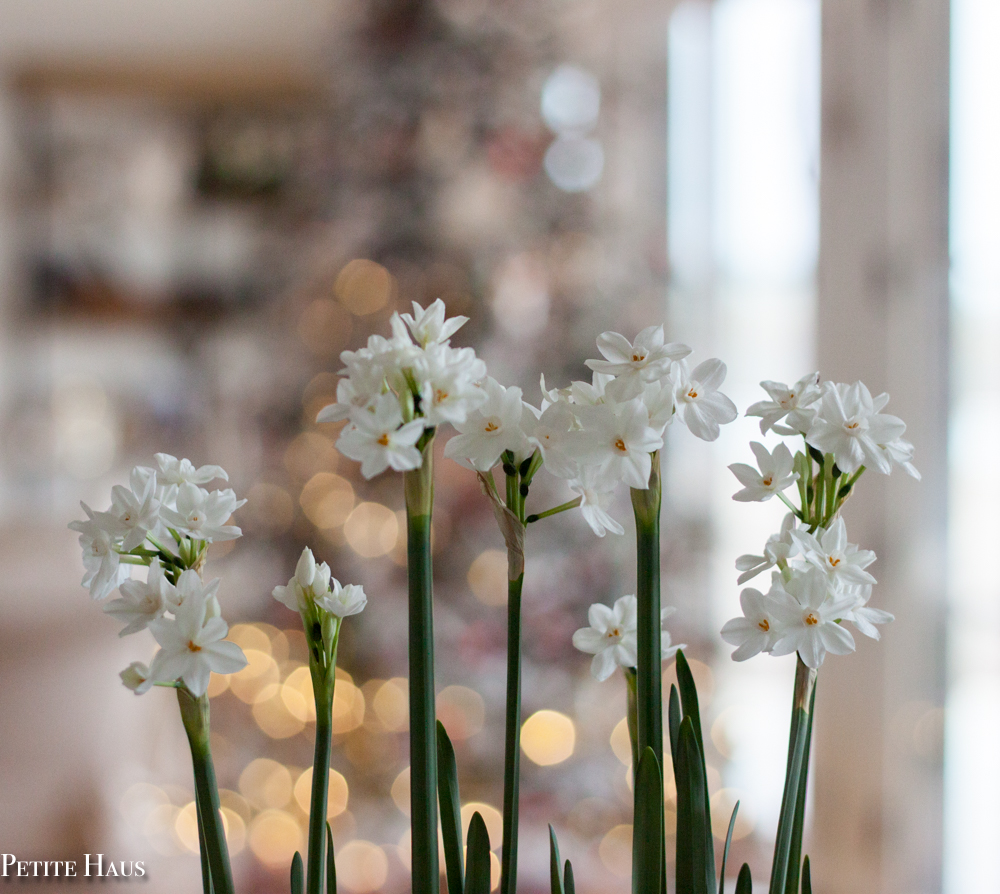 But I still have them sitting out on my counter. Just all lengthy green leaves with dead flowers.
It's not pretty. I'm not showing you a picture.
So I set out to find… so what do I do with the bulbs? Ideally I'd like them to grow again next Winter.
It took a while to find some information.  Most places recommend just tossing them and buying new ones.  But I have some beautiful healthy bulbs so I want to try to save them for next year.
Well, first, you don't cut the leaves.  You need to let the leaves die back naturally on their own. While the flowers are done blooming, the leaves provide nutrients to the bulb for next year.  I continue to water the bulbs every 2-3 days.
If you live in Zone 8 or higher, you can put the bulbs outside. Otherwise just keep them in the window.
After the last frost, you can transplant them into the garden outside. But apparently they may not bloom again for several years. (!!)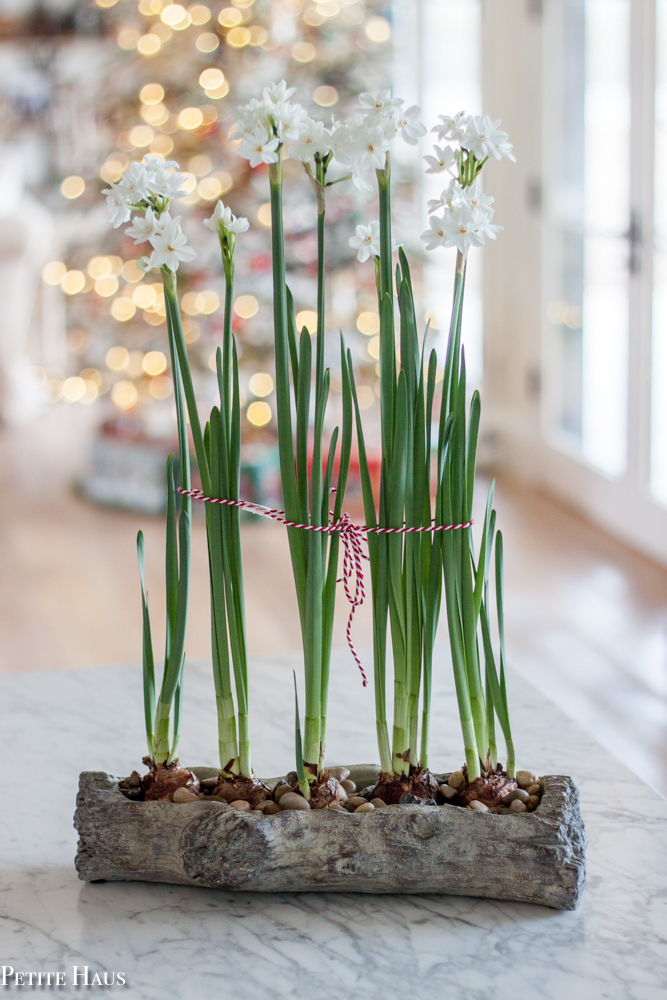 But then I found this:
"Unlike many bulbs, paperwhites need no chilling to force blooms and are only hardy in USDA zone 10. This means that in California you can plant the bulb outdoors and you may get a bloom the next year if you fed it and let its foliage persist. More likely, however, you will not get a bloom for two or three years. In other regions, you will probably not have any success with a rebloom and the bulbs should be composted. It is quite common to grow paperwhites in a glass container with marbles or gravel at the bottom. The bulb is suspended on this medium and water provides the remainder of the growing situation. However, when bulbs are grown this way, they cannot gather and store any additional nutrients from their roots. This makes them energy deficient and there is no way you can get another bloom. In a nutshell, getting paperwhites to rebloom is not probable. The cost of the bulbs is minimal, so the best idea for flowering is to purchase another set of bulbs. Remember, paperwhite bulb reblooming in zone 10 may be possible, but even this ideal condition is not a sure-fire prospect. However, it never hurts to try and the worst that can happen is the bulb rots and provides organic material for your garden.
Read more at Gardening Know How: Can Paperwhite Flowers Rebloom: Tips On Getting Paperwhites To Rebloom https://www.gardeningknowhow.com/ornamental/bulbs/paperwhites/paperwhites-reblooming.htm"
So, to answer my question, I should just throw them away.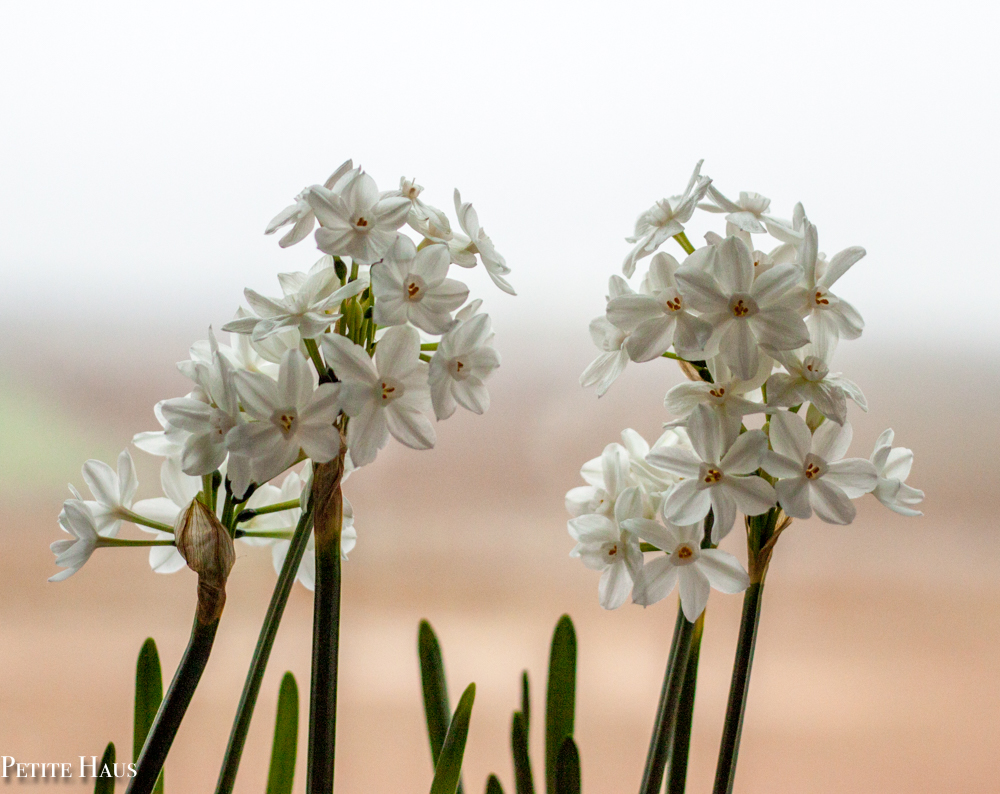 SaveSave