I decided last week that I am ready for Spring.  Forget the rest of Winter – show me the flowers!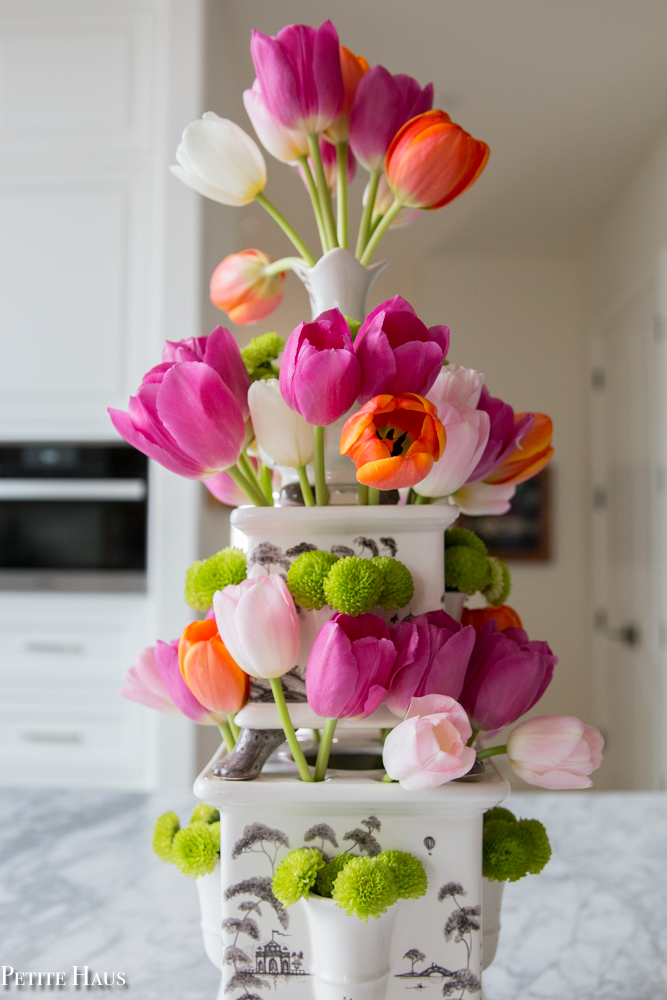 Some fresh flowers lighten the mood in any room.  Tulips are in season so that's what is on display right now.
Below, my dining room has Christmas removed.  For those that follow along, you will notice drapes and a changed mantel vignette.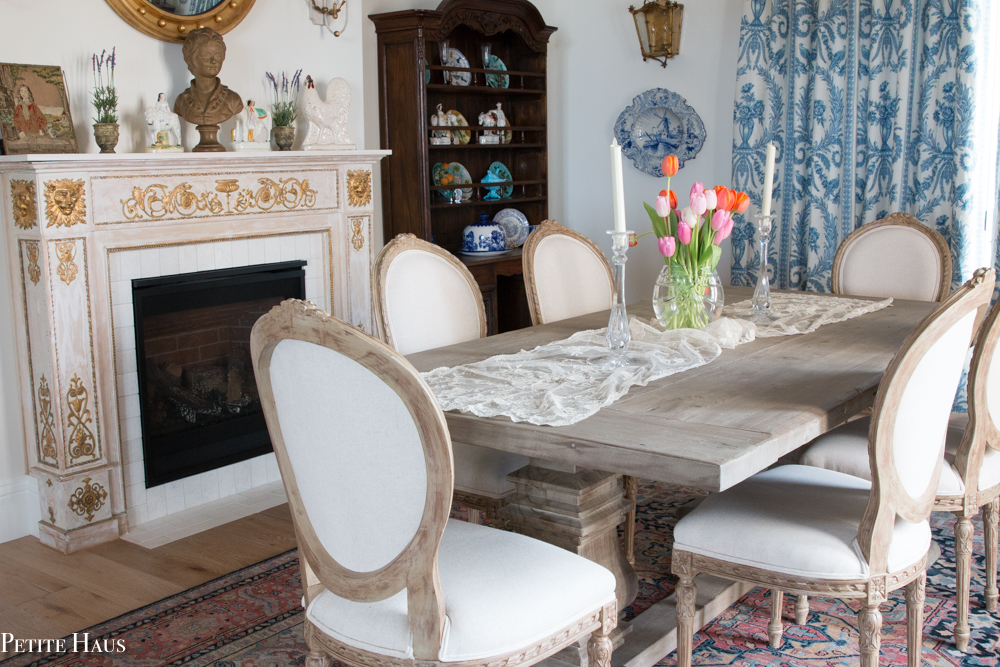 I prefer the tulips in their namesake vase – the tulipiere. I wrote about tulipieres here.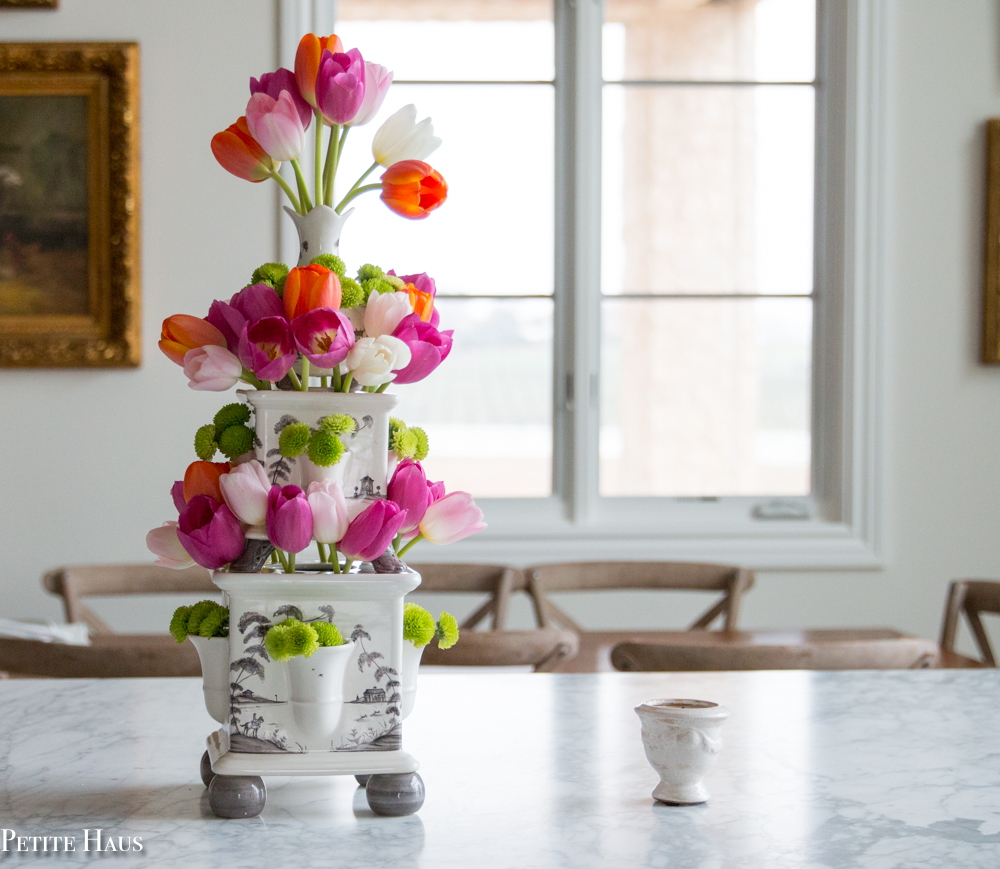 But they look magnificent in any vase – bud vase, crystal vase, pitcher, tulipiere, you name it!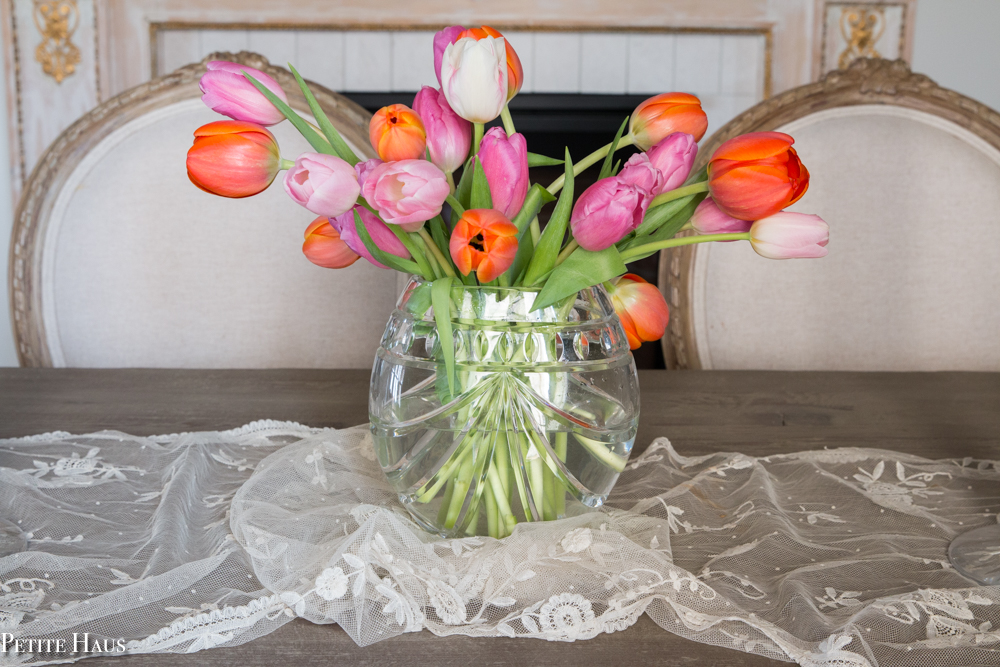 What's funny about the tulips is how much they've grown since day one.  When I arranged them the buds were closed and they were just the height of each level – they have all grown at least 3 inches, some even more and I trimmed them down!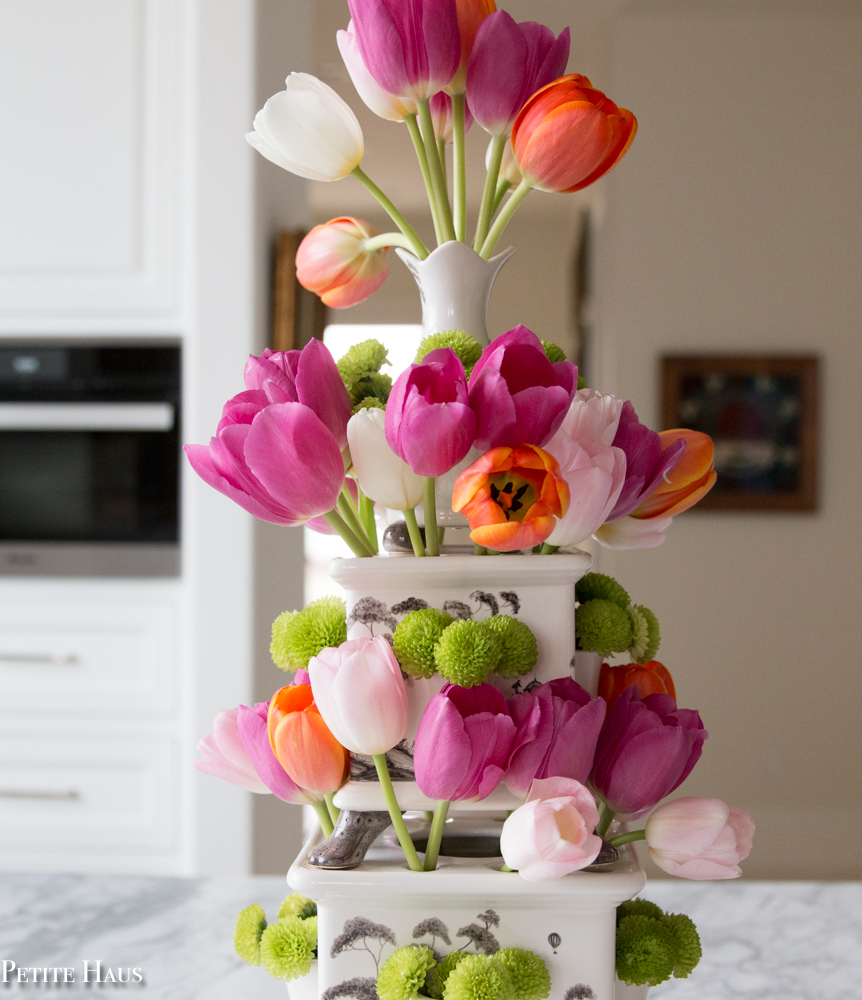 I have yet to make a Valentine's Day table… I suppose this is it.  The candles are fake.  They flicker at night time.  I love them!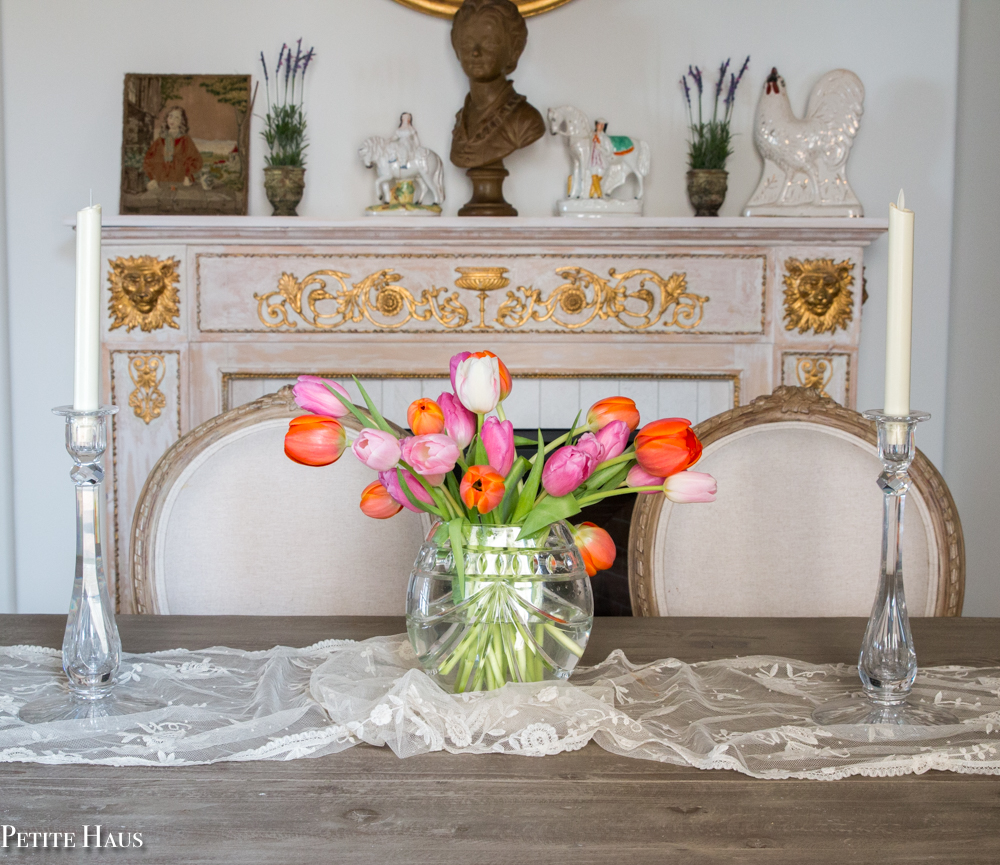 One last look at the tulips!  I encourage you to go buy a bunch – they will make the Winter Blues go away!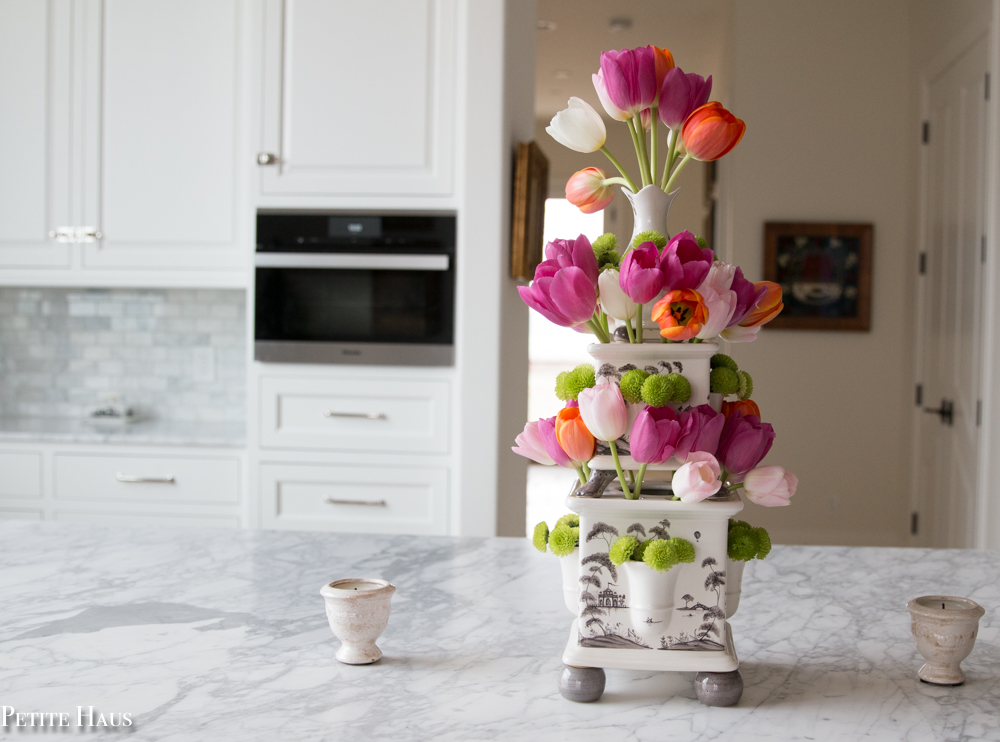 SaveSave
SaveSave
SaveSave
SaveSave